How to run a Melbourne Cup Calcutta
It may be becoming a relic of the past, but many of us fondly remember the Melbourne Cup Calcutta as an important build-up event to the race that stops a nation.
Very much different from your typical Melbourne Cup sweep that gets conducted in the office or home, a Calcutta involves a ticket draw and a separate auction process.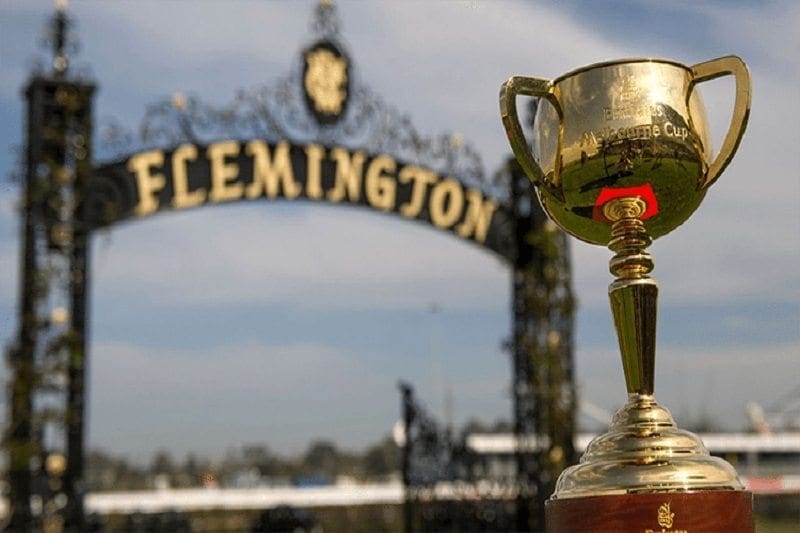 We think it is high time that pubs, clubs and sporting organisations brought it back, so we have knocked up this handy guide to running your own Calcutta for the Melbourne Cup.

Melbourne Cup Bookmakers
What to know before conducting a Melbourne Cup Calcutta
Be across your local state's laws:

Many states and territories have different laws surrounding Calcuttas, so before you blindly go out and put one together you need to be aware of the guidelines you need to follow.

In Victoria, for instance, you need to apply for a permit to run a Calcutta as a club, but in NSW you may conduct a sweep or Calcutta without a permit if the ticket sales total less than $20,000.

Save yourself any headaches down the track and check with your local state laws before you put a Calcutta together.

Have clear rules set in place:

This is probably the most important aspect of a successful Calcutta. Make sure every competitor knows your stance on scratched runners (whether it is a full refund or just bad luck), how the prize money is divided and what happens when the horse owner is outbid on a galloper.

Trust us, making the rules crystal clear will only benefit you in the long run.
What are the rules of a Melbourne Cup Calcutta?
Once you've decided you want to put a Melbourne Cup Calcutta on and you have done your due diligence, it's time to get the party started.
The ticket draw:

Tickets, which you can price however you like, are sold prior to the draw. Dish them out over the weeks leading up or sell them all on the night – it's up to you.

The Calcutta then commences with one ticket being drawn for each runner in the Melbourne Cup. If there are 24 runners, then 24 tickets are drawn – regardless of how many people enter the draw. Should your ticket come up, you 'own' that horse ahead of the auction stage.

All proceeds from the ticket draw go into the prize pool. If your ticket is not drawn, never fear – the Calcutta is only just warming up.

The Auction:

Each horse is put up for auction, thus giving every Calcutta attendee the opportunity to bid on a runner. It does not matter if your ticket wasn't drawn – bidding is open to everybody. Horse owners can bid on any runner, including their own. The highest bidder wins the right to own that horse in the Cup.

After the fee is decided:

Once a horse is auctioned off, half of the sale price goes to the person who drew it in the raffle. The remaining 50 per cent goes into the ever-growing prize pool. This gives a distinct advantage to the horse owner, or gives them something to fall back on if they are unsuccessful.

In the unlikely event that a horse garners no votes, the person who won the horse in the initial draw will take that runner into the Cup.

If you are running a tight ship you will want to collect the funds on the night. It is amazing how many people will "forget" to pay when their elect runs like a dud.
2021 Melbourne Cup Field
---
Your Calcutta after the Melbourne Cup is run and won
The nation has stopped, the race has been run and it is time to divvy up the winnings. How you decide to do this is entirely up to you, but a typical Calcutta payout works like so:
| | |
| --- | --- |
| Winner of the race | 60% |
| Second place-getter | 25% |
| Third place-getter | 15% |
There are no rules as to how you decide who takes a prize home, so you can be as creative as you want. Just make sure your competitors are aware of the rules before they enter the Calcutta.
Have fun and enjoy the race:
This is the most important part. Calcuttas are designed as a fun and different way to enjoy the Melbourne Cup, so keep it light, have a laugh and don't take it too seriously. Once all the hard work is done, just sit back and enjoy the race.
2021 Melbourne Cup Odds
Status:
Track Rating: TBA
Weather: TBA

0m

05:43am - Sat 28th May
---