Famous names in Australian horse racing
The well known names in Australian horse racing are always changing, but our list features the very best trainers, jockeys, owners and horses that
With everything from the 2015 Horse of the Year winner to an owner which is best known for his outlandish personality, our list has the most famous names in horse racing and we start with No.20 – a talented colt which will likely continue that excellent career at stud and it could be Australia's next boom sire.
No.20 – Exosphere: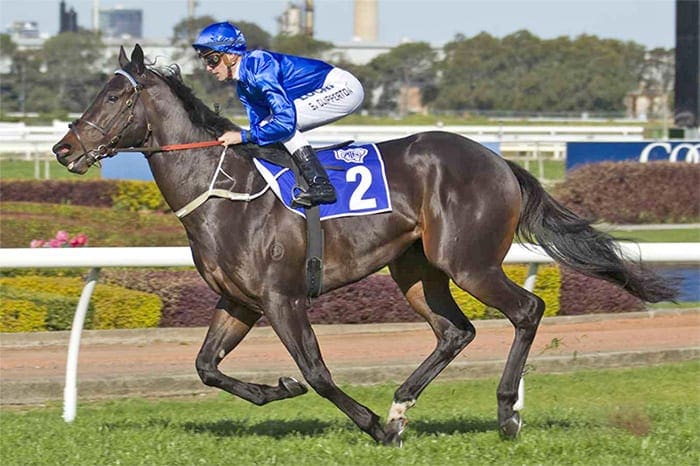 The John O'Shea-trained Exosphere is a son of Lonhro which started its career inconspicuously with a last-placed finish at Rosehill, but it has since become a Group 1 winner and its future looks promising. Punters flocked to bet on Exosphere in its three-year-old season where it won the Group 1 Golden Rose and even if its racing career comes to an end next year, it will be a prime target for studs.
---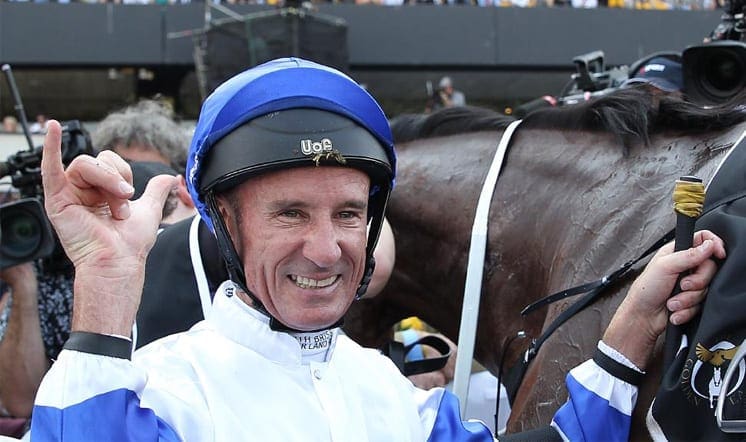 No.19 – Glen Boss:
After riding his first Group 1 winner in 1994 aboard Telesto, Glen Boss has become a popular name in Australian horse racing and winning three consecutive Melbourne Cup's certainly helped his popularity. Boss partnered Makybe Diva to three straight Cup wins during the 2000's and he continues to ride at a top level. He wins every nine starts [on average] and he places in 33 percent of his rides – a good stat for place bettors.
---
No.18 – John Singleton:
The famous owner of More Joyous made headlines in 2013 when he blew up on national television after he believed trainer Gai Waterhouse, her husband and bookmaker Robbie and their son Tom, had something to do with More Joyous putting in a disappointing run. The feud between the Waterhouses and Singleton was straight out of Hollywood and it made Singleton a household name in racing. Waterhouse was sacked as his primary trainer, but the two have since kissed and made up.
---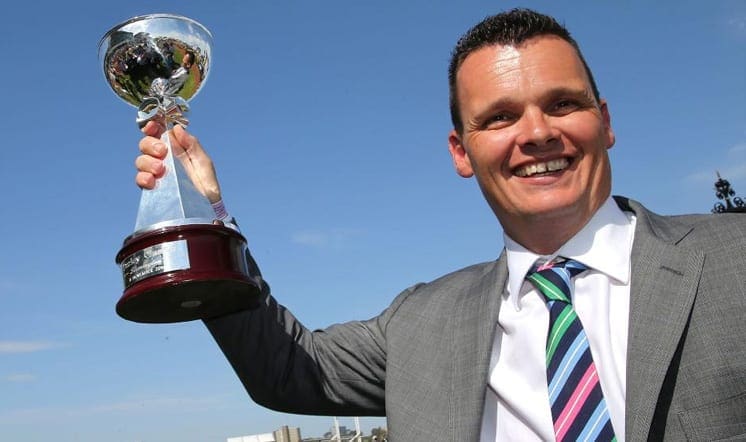 No.17 – Joe Pride:
Joe Pride might not be the first trainer that springs to mind in Australian racing, but his ability to train top-class sprinters gives him our no.17 spot. Pride has lined up the likes of Terravista, Ball Of Muscle and Craftiness. Pride trains one winner every seven starters and with three Group 1's already to his name, we think he'll continue to win the major races in Australia.
---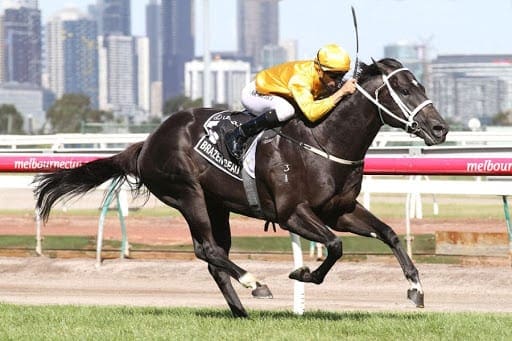 No.16 – Brazen Beau:
The I Am Invincible colt has had only one non-stakes race start and it has already amassed more than $1 million in career earnings from only 10 starts. Trained by Chris Waller, Brazen Beau won two Group 1's in Australia; Coolmore Stud Stakes, Lexus Newmarket Handicap. It then traveled to Royal Ascot where it wasn't disgraced in finishing just a half-length from some of the world's best sprinters. Connections decided to retire the horse and send it to stud, but it still remains a famous figure in horse racing.
---
No.15 – Michelle Payne: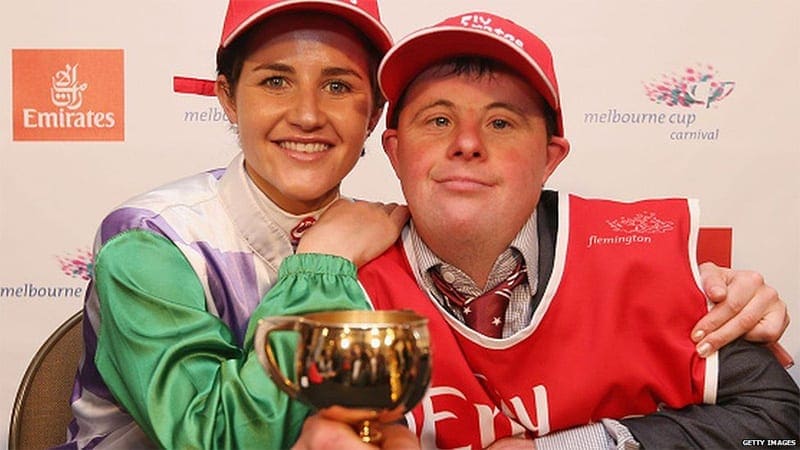 The 2015 Melbourne Cup winning jockey became a high-profile figure in Australian racing after becoming the first female jockey to win the great race. Payne has become a household name in not just racing, but in media all around the world after her Flemington exploits. She might not have the best riding statistics with one winner every 10 starts, but her fame levels have increased dramatically and she will always have a place in the history books.
---
No.14 – Chautauqua: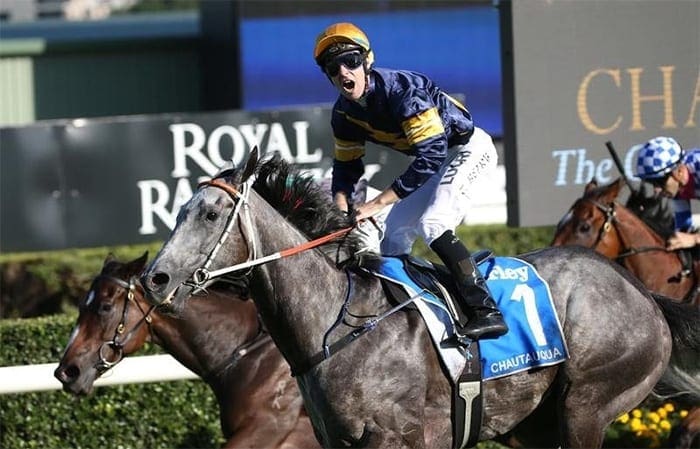 The Hawkes-trained gelding is arguably the best sprinter in Australia. The son of Encosta De Lago has two Group 1 wins to its name and a wealth of group placings. The grey has a signature late burst which it uses to good effect, especially at Moonee Valley where it is unbeaten. Unfortunately world fans didn't get to see it race in the Hong Kong Sprint due to an injury, but as a gelding it has plenty of racing to come.
---
---
No.13 – Dissident: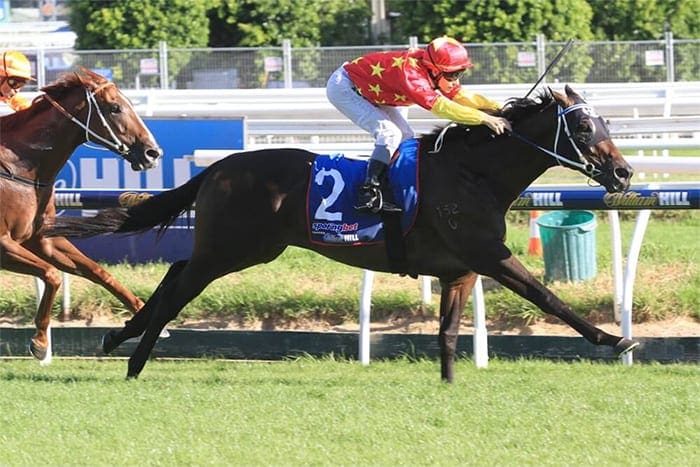 Perhaps one of the most underrated runners in recent history, Dissident won the 2015 Horse of the Year title and even though its racing days are finished, it should still be included on the famous names in Australian horse racing. The Peter Moody-trained runner won over $2 million in a 21-race career which included a Group 1 All Aged Stakes, Group 1 C.F Orr Stakes, Group 1 Makybe Diva Stakes, Group 1 Memsie and the Group 1 Randwick Guineas. An extremely undervalued career and it easily makes our list.
---
No.12 – Godolphin/Sheikh Mohammed bin Rashid Al Maktoum: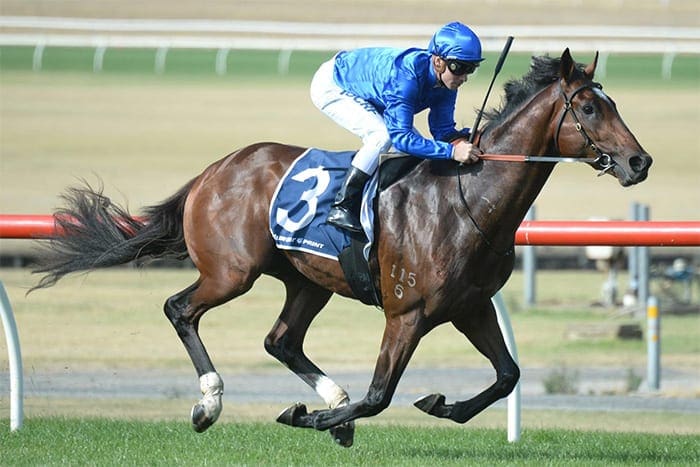 Godolphin is a global phenomenon in the ownership ranks and it's rare to find a metropolitan meeting without the royal blue silks in action. Ruler of Dubai, Sheikh Mohammed loves his horse racing and won't stop at anything to continue to build his racing empire. With new thoroughbreds being rolled out just about every week for trainer John O'Shea, Godolphin won't be slowing down any time soon.
---
No.11 – John O'Shea: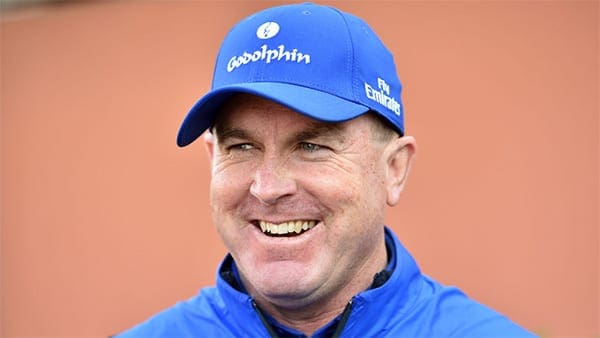 It's only fair the trainer for Godolphin makes our list. Since taking over from Peter Snowden as the head trainer for Godolphin, O'Shea has had his ups and downs, but he is finding his own and when you have talent like Exosphere in your stables, it's a great job to have. Two-year-olds are the forte for O'Shea as many of their good older horses have stud careers lined up, but O'Shea needed a good head on his shoulders and he has made the transition admirably.
---
No.10 – Damien Oliver: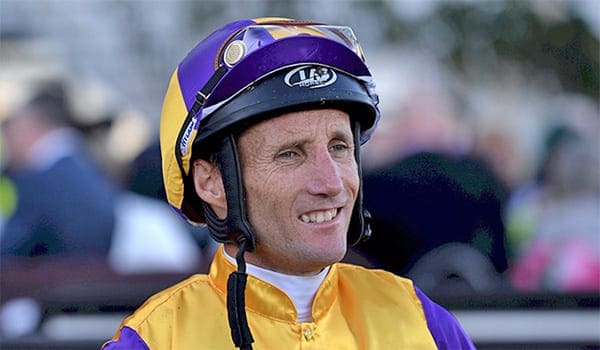 Oliver has won all there is to win in Australian racing and he continues to put his best foot forward. In a career that has been filled with plenty of controversy, Oliver pushes through and was inducted into the Australian racing Hall of Fame in 2008. He won the Melbourne jockeys' premiership in 2014/2015 and he has one of the best winning averages with one winner every 6.4 rides.
---
No.9 – Mongolian Khan: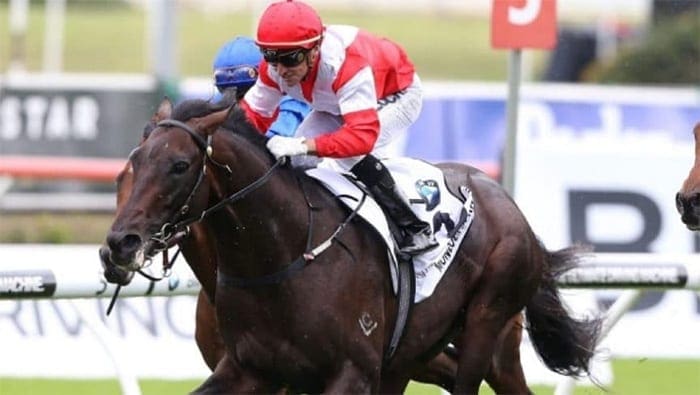 The New Zealand-trained, Mongolian-owned horse is one of Australasia's best stayers after winning the Group 1 Australian Derby and the 2015 Caulfield Cup. Connections and punters alike were devastated when it was forced out of the 2015 Melbourne Cup as one of the favoured runners after a bout of colic. Trained by Murray Baker, Mongolian Khan looks set to dominate the staying races in Australia next season.
---
No.8 – Catkins: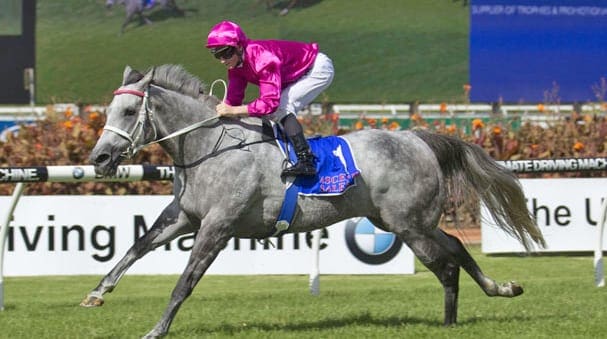 Every punter knows Catkins and its statistics read very well. The Waller-trained mare has a win percentage of 43.24 and a place percentage of 78.38. That's a cracking stat and with 16 wins next to its name, it has become a stalwart for Australian racing. Known as the "people's champion", having never won a Group 1, Catkins has proved its worth and surely the big win isn't far away.
---
No. 7 – Lloyd Williams: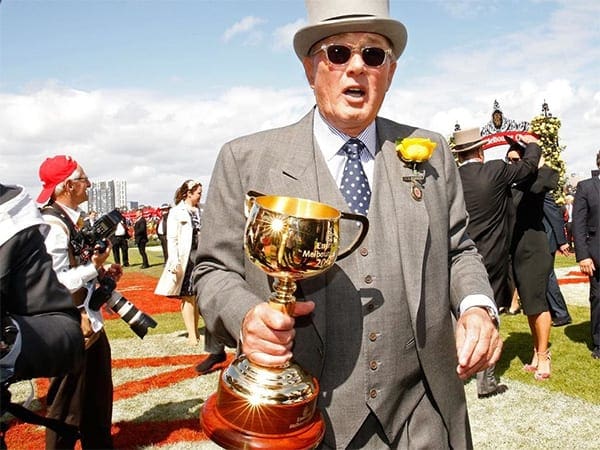 Lloyd Williams is one of the most prolific owners in Australian horse racing, known for his ability to find Melbourne Cup winning horses. Williams has won the Melbourne Cup on four occasions; in 1981 with Just A Dash, What A Nuisance (1985), Efficient (2007) and Green Moon in 2012. With his trainer Robert Hickmott training his stayers to the minute, Lloyd Williams continues to line up top quality horses and his services to Australian racing should be respected.
---
No.6 – Criterion: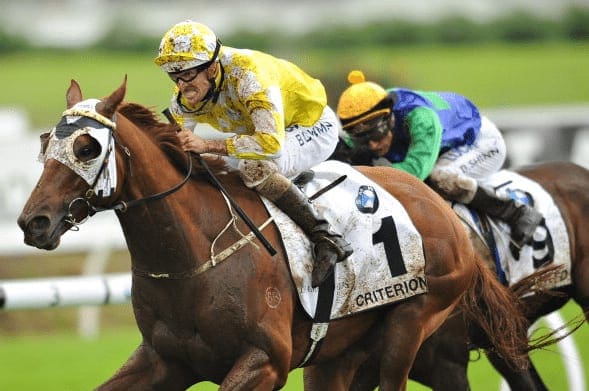 This David Hayes/Tom Dabernig-trained horse has seemingly been running forever, but it's only five and it has already had 30 career starts. Criterion rose to fame by winning the Rosehilll Guineas, followed by the Group 1 Australian Derby in the 2013/2014 season. It failed to win in its next nine starts, but it added the Group 1 Queen Elizabeth Stakes and Group 1 Caulfield Stakes to its list. It has traveled the world seeking that elusive international win and we think it will come soon.
---
No.5 – James McDonald:
McDonald hails from New Zealand and entered Australia with plenty of ability, but his progress has been incredible and he is now Godolphin's main rider in Australia. The NSW jockeys' premiership winner has come of age in Australia and it's hard to find him riding a horse that isn't a well-favoured runner. McDonald wins one race every 4.7 rides which is quite ridiculous and he will remain a punters favourite for years to come.
---
No.4 – Gai Waterhouse: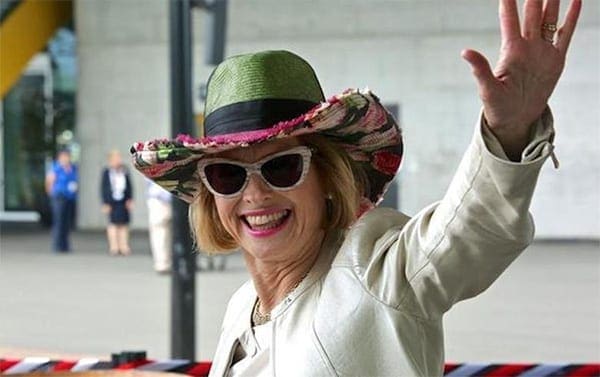 One of the most famous names in world racing, Gai Waterhouse, the First Lady of Australian racing, has won all there is to win in racing. Waterhouse is everything that racing tries to promote; class, ability and she's a great media icon. Waterhouse is known for her on-track ability and her off-track presence. Her fashion and choice of head wear is often a big talking point, but her ability to train thoroughbreds stands above most other trainers.
---
No.3 – Hugh Bowman: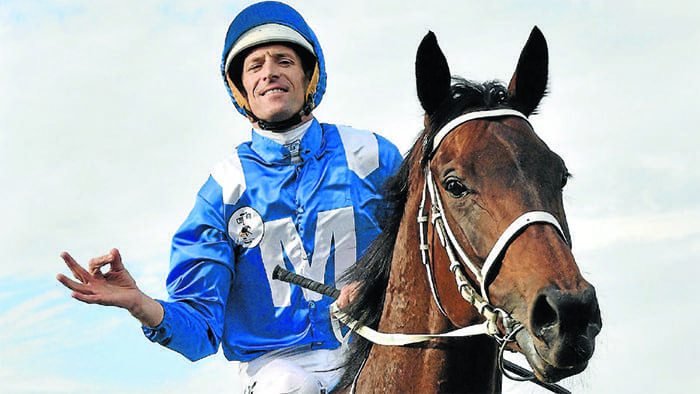 Another seriously talented jockey who has the same winning percentage as James McDonald, but we valued his experience more. Bowman rode 129 winners in the 2014/2015 season and his biggest recent win came when riding Winx in the 2015 Cox Plate. Bowman is a popular option for punters because of his raw talent for riding and his media nous has made him one of our top picks.
---
No.2 – Winx: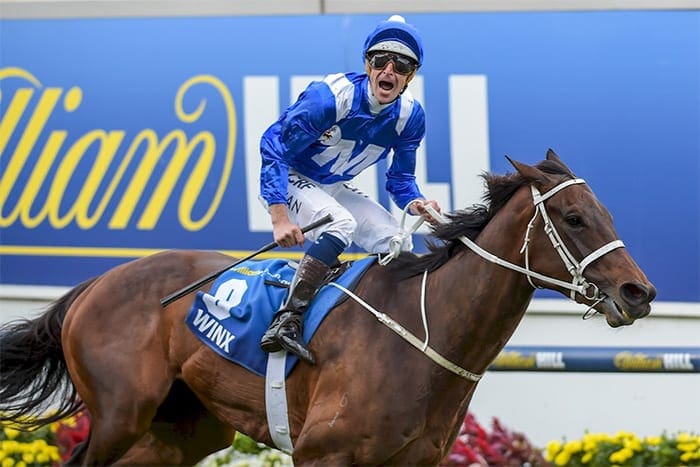 The Chris Waller-trained mare has made headlines for its come-from-behind style which has earned it nine wins from 15 starts. Its biggest and easily most impressive win came in the 2015 Cox Plate where it destroyed an international field by almost five lengths. Having already won $3.6 million, Winx is a horse that could venture out of Australia and compete on the world's highest stage.
---
No.1 – Chris Waller: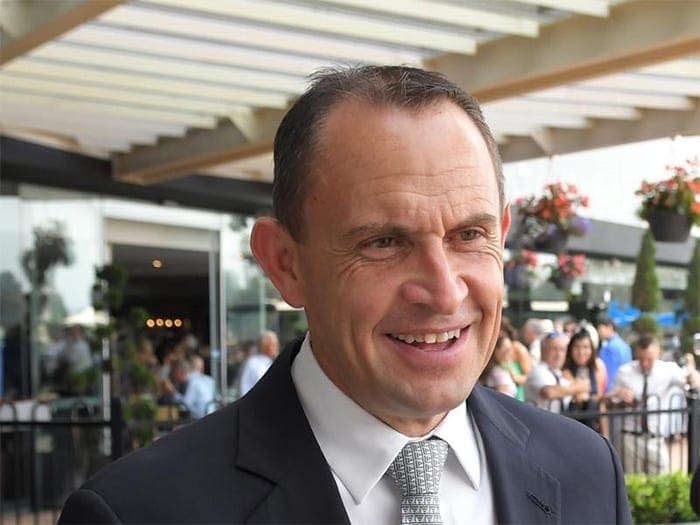 Chris Waller could just about train a horse with three legs to win, he's that good. The former New Zealand trainer came to Australia with a dream and he's well and truly living it. Waller's winning strike rate of one in every six starters is better than it looks, considering there are some races where he has more entrants than other trainers combined. He won 266 races in the 2014 season which is incredible and he currently holds a domination over Sydney racing. He's clearly our No.1 pick for the most famous name in Australian racing.