THERE'S only one thing better than picking a winner in the Melbourne Cup and that's getting a result at odds.
The Melbourne Cup is a hard race to pick at the best of times which means getting a winner is going to pay a higher dividend than almost any other race in the country. This means however finding a roughie in the race that stops a nation going to be that much more lucrative for backers.
Roughie backers have been rewarded for their patience in the Melbourne Cup with just one runner, Protectionist in 2014, winning the race as a single figure runner in the last five years.
Who's the best roughie in the 2018 Melbourne Cup?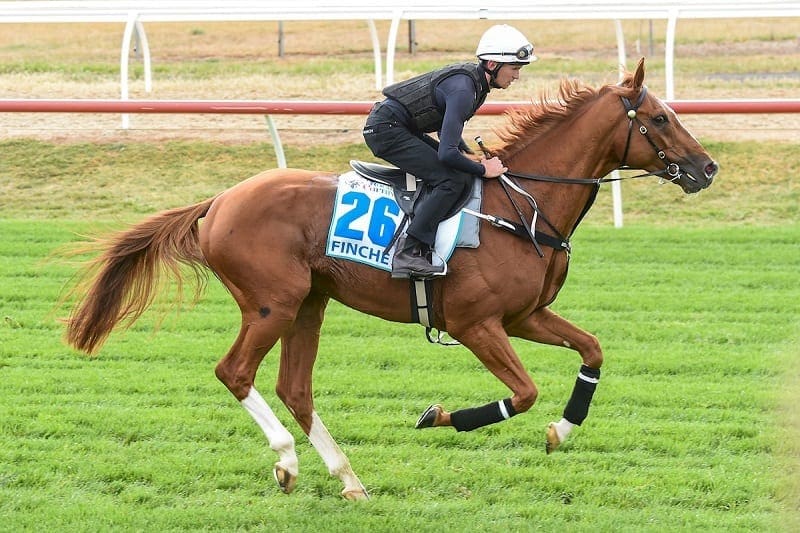 After delivering an eye-catching third in the Geelong Cup in his Australian debut, Chris Waller-trained galloper Finche is our expert's best roughie bet in the 2018 Melbourne Cup.
The four-year-old, which currently sits at the $26 quote at online bookmaker Ladbrokes for the 2018 Melbourne Cup, made great ground in a race where the back markers failed to make an impression.
Such was the style of the placing that Geelong Cup winner Runaway ($34 to win the Melbourne Cup) actually sits below our selection in the Melbourne Cup market.
Finche currently sits at 22 in the Melbourne Cup order of entry and barring unforeseen circumstances the Frankel product should gain a start in the race if Chris Waller elects to go that way.
Who are longest priced winners in Melbourne Cup history?
Four horses in the history of the Melbourne Cup have won the big one at odds of $100 or more.
The Pearl was the first to do it in 1871, Wotan (1936) and Old Rowley (1940) all did it over 60 years ago. The Darren Weir-trained Prince Of Penzance was the last to do it 2015.
A triple figure winner is hard to find at the best of times, and in the modern age it seems even more unlikely.
Just one runner in 2017, Gallante ($126) jumped in triple figures, while the year before there were no runners in the Melbourne Cup that jumped at a price of $100 or over.
WATCH BELOW: Prince Of Penzance wins the Melbourne Cup has one of the longest priced winners in history
2018 Melbourne Cup Odds