Best Melbourne Cup betting sites 2023
Melbourne Cup betting sites are common in Australia, with most of the top online bookmakers taking bets on the race that stops a nation. Melbourne Cup bookmakers in Australia include huge corporates like Ladbrokes and bet365, although we promote over 15 different legal betting sites. If you are outside of Australia and looking for Melbourne Cup betting sites it is worth checking out our online bookmakers page for more information. These Melbourne Cup bookmakers generally have odds on many different aspects of the cup, including futures markets, win and place and even things like betting on acceptances.
The best Melbourne Cup betting sites for 2023 are:
Sign up at on of these top Melbourne Cup betting sites or get more guidance on your Melbourne Cup wagering journey.
---
How to navigate our Melbourne Cup bookmakers guide
Australia is flush with good bookmakers and this guide will introduce you to the top Melbourne Cup betting sites. It's worth having multiple Melbourne Cup betting sites at your disposal, with most putting on exclusive promotions surrounding the race that stops a nation. Melbourne Cup betting sites displayed on this page are designed for an Australian audience, with our best online bookmakers page a great place for our international audience to find a place to bet.
We have broken our to Melbourne Cup betting site recommendations into distinct categories, because the race attracts punters with big bankrolls and the once-a-year expert, who picks a horse so they can banter with the best of them at barbecues and parties across Australia.
Click the category that fits you:
---
Melbourne Cup Day odds comparison
If your search for a Melbourne Cup bookmaker is as simple and easy as 'who has the best odds?', our odds comparison table on the final field for the Cup below may help.

Flemington - Race 7
Lexus Melbourne Cup
Status: Open
Track Rating: Soft7
Weather: Rain
AUS

3200m

03:00pm - Tue 1st Nov
---
Sign up offers 2022 Melbourne Cup
Unfortunately, the bonus bet ban introduced in 2019 prevents online bookmakers from offering punters any kind of inducement or incentive for signing up and betting. However, Australian bookies are still allowed to run Melbourne Cup free bets, bonus offers and betting specials for existing customers. Register or log in at one of our recommended Melbourne Cup bookmakers to see the latest deals. Overseas racing punters will be able to claim a great spread of promotions and bonus offers at the best Melbourne Cup betting sites.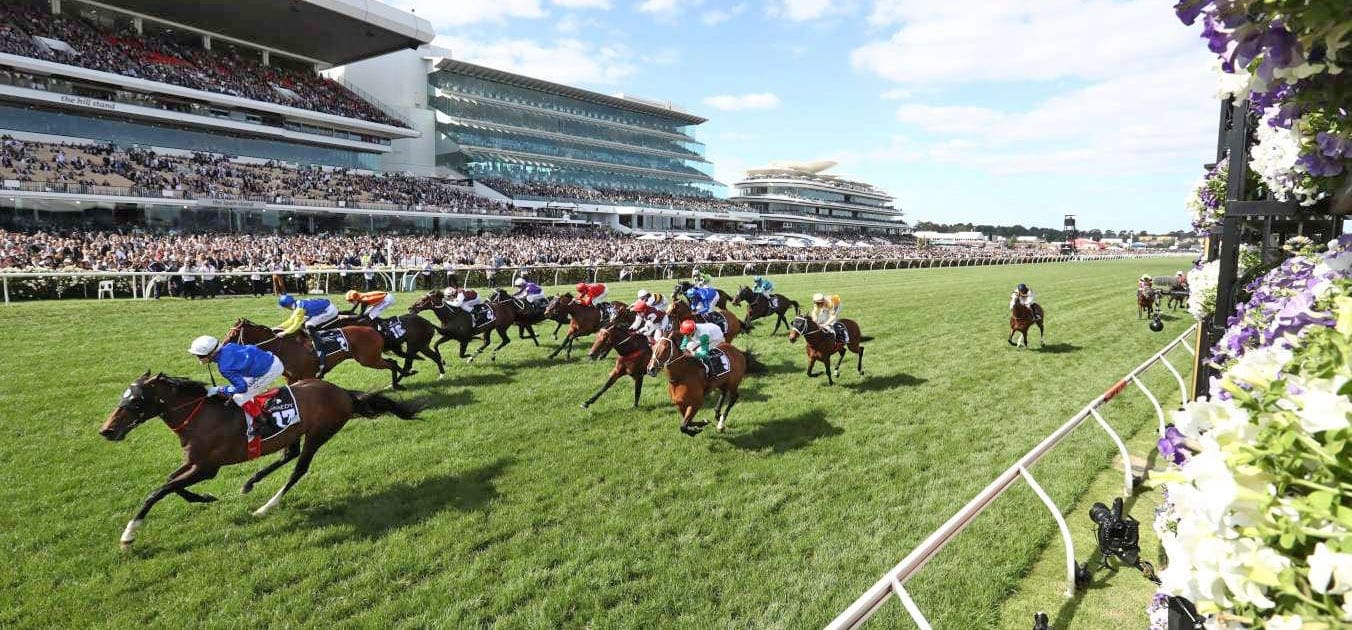 ---
Editor's pick: Best bookie bonus for Melbourne Cup day
If at a pinch we had to choose a bookie for the 2020 cup we would have to say the newest addition to the landscape — PlayUp.com.au — just because it's fresh, and they are doing everything in their power to attract new punters. This means there are a mountain of great promos to make your bankroll last longer. These include cash back offers and enhanced odds on certain runners. Obviously there are plenty of options for punters to bet with, we just think Neds is worth a look.

Neds: Best Bookie Bonus
---
What bookmaker will take the biggest Melbourne Cup bet?
It's a considerable flash point in Australian racing that corporate bookies cut off successful punters and won't take bigger bets on fancied runners (but when they do they like to let everyone know). We have seen Bet365, Ladbrokes and several other Australian bookmakers mentioned in this conversation. The two Melbourne Cup bookmakers we tend to have the most luck placing large wagers with are Bet365.com.au and Ladbrokes.com.au, despite some reports the latter doesn't like taking on serious bettors. Big bets are placed on this race all year round, however they really heat up when the Melbourne Cup nominations are released.

Bet365
---
How to live stream the Melbourne Cup on your phone
One Aussie bookie have the mobile streaming rights for Victorian racing, Ladbrokes. You simply open an account (Join Ladbrokes) then visit the racing section to find the Melbourne Cup. You will see the video icon pop up when it's available to begin streaming, usually in the minutes before the race. Ladbrokes is the no.1 Melbourne Cup betting site on this website.
---
Best bookmaker for Melbourne Cup 2022
It's subjective obviously but our feelings are that Ladbrokes remains the no.1 Melbourne Cup betting site in Australia. It's a professional service with great customer service. If you are not a member at Ladbrokes you should be. One of the biggest draw cards for Melbourne Cup punters at Ladbrokes is the ability boost your odds on any runner in the race. This allows you to, for instance, using an example from a few years back, boost Who Shot Thebarman's odds from $67 to $101. On a $10 bet that is over $300 difference on those odds. Great value in our books. And on top of that you also get the option to stream the race on your mobile handset if you are unable to watch it on TV.
---
How to fund Melbourne Cup betting sites
Melbourne Cup betting sites have numerous ways that Australians can deposit money into their accounts. For instance leading Melbourne Cup bookmakers like Ladbrokes, Neds and bet365 have upwards of eight different deposit options.
Common payment options at Melbourne Cup betting sites include:
---
Melbourne Cup betting sites Q and A
Melbourne Cup betting sites can be confusing for those who are new to online bookmakers, with sports betting a complicated thing to learn.
Here are some commonly asked questions about Melbourne Cup bookmakers.
Can Australians bet on the Melbourne Cup with PayPal?
Yes, Australians can fund Melbourne Cup betting sites with PayPal deposits.
Is the Melbourne Cup available to bet on now?
All of the top Melbourne Cup bookmakers are taking bets on the race at Flemington race, course
What is the best Melbourne Cup betting site?
We really like bet365 for the 2022 Melbourne Cup, but the reality is that all Australian Melbourne Cup bookmakers offer a good service. Look for the best odds.
Is it hard to get to the Melbourne Cup in Melbourne?
The Melbourne Cup is located at Flemington racecourse, luckily horsebetting.com.au has got an extensive guide to travelling to the Melbourne Cup for race day.