How to bet on horse racing using Paypal
Paypal is one of the most common payment methods at Australian bookmakers, with this web wallet used by around seven million people down under. The top Paypal horse betting sites are licensed and regulated by Australian states and territories and are regarded as some of the best in the world. While Paypal bookmakers are common in Australia, you will also find it available in places like the United Kingdom where sports betting is fully regulated.
Our top Paypal betting sites for horse racing are: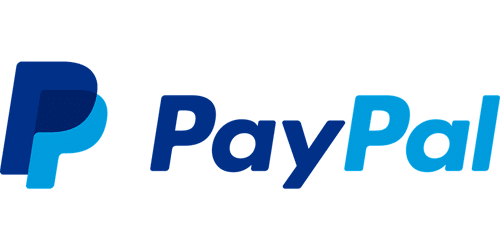 Top Paypal Betting Sites
Introduction to Paypal betting online
It is no news that horse racing is a popular spectator sport in Australia. It is also an enjoyable social pastime and an excellent opportunity to bet and win. Taking into account the sum of total bets, people bet billions of Australian dollars on horse racing during each racing season.
With many bookies opening up odds for horse racing, plus so many websites offering more convenient online payment methods, it is becoming even more popular and approachable in Australia.
One of the most convenient methods to wager on horse racing is online betting with PayPal. You will be able to learn more about how to bet on horse racing with PayPal, find the best betting sites that accept Paypal. Plus, there is a PayPal betting Q and A at the end to ensure that no question remains unanswered.
Best AU Paypal betting sites for horse racing
Betting sites with Paypal have grown in popularity in recent years. PayPal horse betting has grown in popularity as more people embrace corporate bookmakers, instead of betting with the traditional TAB. Paypal betting sites essentially put a layer of protection between yourself and your bank.
Here is a list of top AU PayPal bookmakers that offer horse racing odds.
Bet365
This bookie is one of the world's largest ones. Its AU division is licenced to operate in the country. Its mobile applications, both for Android and iOS, provide an excellent user experience. Bet365 is also our top Paypal bookmaker for overseas punters, with players from over 200 countries able to sign up here.
Bet3656 racing review
.
Ladbrokes
This sportsbook is a fan favourite among the occasional bettors who do not mind lower betting limits. It has a flexible website and has it equally flexible "Same Race Multi" offering. Ladbrokes is definitely a reputable Paypal betting site.
Ladbrokes racing review
.
PalmerBet
With a family history deep enough to amaze anybody, Palmerbet.com.au is a platform that originated in AU. It delivers what the name promises: the fun of horse racing combined with a top-notch operation. Palmerbet is a locally owned Paypal bookmaker site.
Palmerbet racing review
.
Neds
The daily bonuses are only one of the highlights for this new and modern betting website.
Neds racing review
>

Unibet
Weekly Racing Cas Boosts are the most interesting promotions that keep the bettors coming back to this platform.
Unibet racing review
.

PlayUp
This sportsbook covers all the basics for those who love traditional betting. At the same time, it offers fantasy betting, which can be quite exciting for people who want to try something new.
Playup racing review
.

Betfair Australia
Among all the bookies, Betfair stands as one of the most successful Paypal betting exchanges. Once you have learned to make the exchange work for you, you will have twice as much fun as you will have at a regular bookie.
Betfair racing review
.
---
How to Bet on Horse Racing with PayPal Online
For those horse racing enthusiasts that are used to traditional betting methods, betting with PayPal online might include a learning curve.
The first step is to find excellent bookmakers accepting PayPal deposits from the list above. After the first step, you can choose your favourite one according to your taste and convenience and register with one or more of them.
Registration at a online bookmaker with Paypal is a simple process where you input your name and contact details. After that, you will have to choose PayPal as your deposit method in the cashier section of the bookie. Once everything is in place, you will be able to start betting on the spot, without any PayPal bookmaker deposit fees.
Bookmaker withdrawals & fees with Paypal
The withdrawal process is as easy as the deposit, except it is not instant (obviously). You will have to go to the Withdrawal tab on your bookie, choose PayPal as a payment variant, and enter the amount you want to withdraw.
Although all the best Aussie PayPal betting sites offer fast deposits, withdrawals can be tricky. PayPal withdrawals can take more time than other methods, plus all the decent platforms have a pending withdrawal period.
During this time (usually between 24-48 hours), the bookie conducts checks. The process makes sure all the security measures are in place, and the money is getting to the right person.
While the top Bookmakers accepting PayPal deposits also offer PayPal withdrawals, some websites only allow Bank Transfers as an option to cash out.
Paypal betting sites cons
Online betting with PayPal has a lot of positives, but as with anything, there are some setbacks you should consider before setting to use this method.
While PayPal is spreading out fast in the online bookmaking industry, the best Aussie PayPal betting sites are already in the game with this payment method. Yet, some online betting websites are slow to adopt it.
This fact might limit the choice for those punters who want to make a bet using PayPal. Imagine you have found the best odds available, and you want to make a PayPal deposit, but it turns out that the bookie does not offer it. Sure, you can use any other available payment method, but you will not be able to have the advantages of payments with PayPal.
Another thing is that although PayPal bookmaker deposit fees are non-existent, there are some internal fees for using the service. So, you should be ready for those. PayPal website is the place to look for those fees. You can learn more about fees associated with bookmaker deposits right here.
---
Transaction Fees for PayPal Horse Betting
Using PayPal is a very cost-effective way to fund your account at the best Aussie PayPal betting sites, no matter what you are betting on. There are no PayPal bookmaker deposit fees in play. To put it in simple words, the bookie won't charge you anything.
However, PayPal is a service that has some transaction fees, depending on what you are paying for. All online payments amount to a fee of 2.4% + 0.30 USD. These fees differ for local and international Paypal bookmaker transactions.
---
Paypal horse betting pros
There are several profound reasons to use PayPal for horse betting, ranging from personal to legal, and, perhaps the most important, security. Here are some of the key reasons to use Paypal for horse racing betting.
Top AU bookmakers recognise PayPal
This recognition means a lot for Australian punters. In the end, everybody should be able to use trustworthy methods to place bets on horse racing.
PayPal is convenient and fast
An instant deposit sounds good, but what about an instant deposit using your smartphone? PayPal mobile is a simple, yet an efficient app that will let you rule your funds on the go.
Paypal boasts lower fees than other e-Wallets
The company was one of the pioneers in the industry, so it has a long history and established trust in Australia and all over the world. So, it has more resources to offer better transaction fees.
PayPal is Global
PayPal is Global and thus offers an array of different currencies for the horse racing bettors to use.
PayPal is legal
Several years ago, PayPal seized support for offshore bookies that served the Australian market and started operating only with registered AU bookies.
PayPal is secure
Security is key for a company like PayPal. Millions of users in the world depend on that service, so a breach of data will cost a lot to the company. This type of large operation has all types of security protocols to keep user data safe. Plus as the service works with legal and registered casinos, there is little chance you will have any security problems.
Horse Racing Bets with PayPal Q&A
This article covered quite a bit about PayPal betting on horse racing. Below there is a PayPal betting Q and A. You will find some more details to enhance the guide on how to bet on horse racing with PayPal.
Can I use other payment methods on bookmakers accepting PayPal deposits?
Yes, you can. Best Aussie PayPal betting sites offer a range of payment methods to choose from.
What bet types do the top AU PayPal bookmakers offer?
Best Aussie Paypal betting sites usually offer all types of bets for the horse race bettors. These odds include "Win," "Place," "Each Way," "Fixed Odds," "Starting Price" and many others.
How do I know if I am using the best Aussie PayPal betting site available?
Do your research before signing up. First, consult the list of recommendations, then check out the websites and test them to see if they fit your taste, even for Paypal sports betting.
Is online betting with PayPal safe?
Your personal information is encrypted on several levels when you bet on horse racing using PayPal. First of all, all registered bookies have proper encryption technologies in place to ensure the secure transfer of information and funds. Second, Paypal is one of the safest and most reliable methods to transfer money online.
What do 0% PayPal bookmaker deposit fees mean?
0% means that the bookmaker will not charge you any money. However, make sure to check out your PayPal account to be aware of any other fees the payment method might impose on the transaction.