South Australian Derby
Group One Betting Guide
| | |
| --- | --- |
| Date: | Saturday, May 11, 2019 |
| Location: | Morphettville |
| Prize Money: | $600,000 |
| Distance: | 2,500m |
---
Open to three year olds and raced under set weight conditions the South Australian Derby will has a purse of $600,000.
Often the horses with the best breeding will head the market for the South Australian Derby, because it is hard to get a solid gauge on three-year-old's form.
Some great horses from both South Australia and the rest of Australia and New Zealand contest the South Australian Derby.
Some of the biggest names to have won the South Australian Derby include Mummify (2003), Sub Zero (1992), Bullwinkle (1994) and Our Pompeii (1993).

2019 South Australian Derby betting odds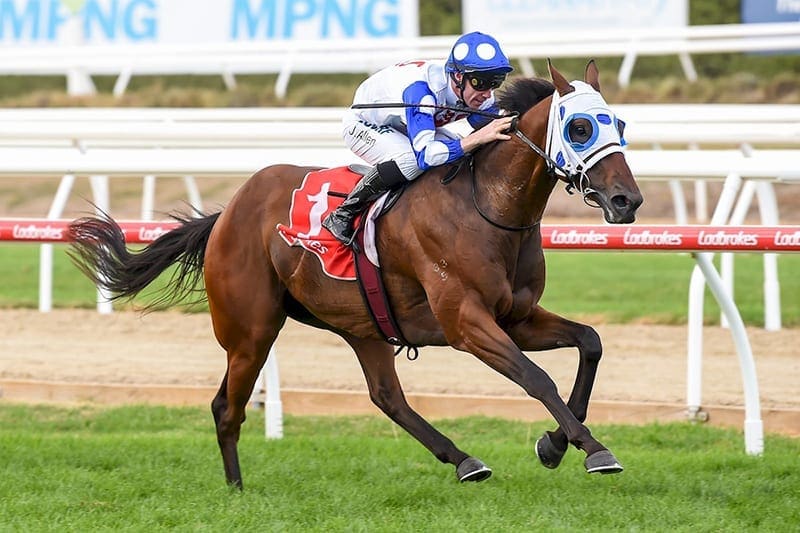 Mr Quickie is the $3.30 favourite with online bookmaker Neds to win the 2019 South Australian Derby.
Declarationofheart is on the second line of betting at $5 while Grinzinger Star is next best at $7.50.
Chapada ($8) is the only other runner in single figures.

Best bookmakers for the SA Derby
The South Australian Derby is a massive race on the Australian racing calendar, with many great horses competing for the prize every year.
This means there is some heavy betting action on it, with all Aussie bookies boasting futures markets on it. This means it is well worth your while to check your horse's odds at a few different bookies.

Sport Table
2018 South Australian Derby result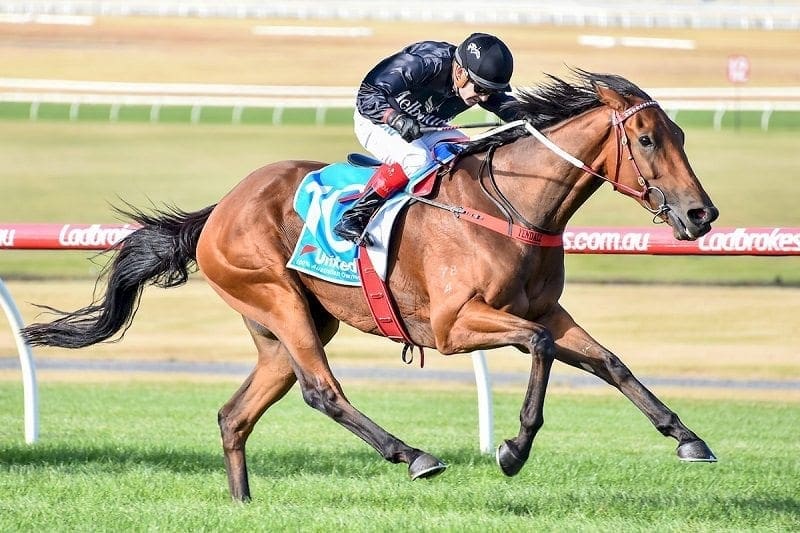 1st – Leicester ($4)
2nd – Rezealient ($21 SP)
3rd – Runaway ($13 SP)
Recent runnings of the SA Derby
In his maiden Group 1 performance, Darren Weir-trained Leicester delivered a win for the punters. Camped just off the speed by Damien Lane, Leicester looked like he was struggling at the 300m but under a strong ride the gelding hit the front and won by just under a length and a half. The three-year-old won ahead of double figure outsiders Rezealient and Runaway.

Darren Weir and John Allen made it back-to-back South Australian Derby wins with Volatile Mix. The three-year-old was strong to the line and it defeated a quality type in Ruthven. The $16 chance wasn't picked up by punters, but it scored the biggest victory of its short career.

Read the report here.

The son of Redoute's Choice Howard Be Thy Name was too strong for the in-from Darren Weir stable. Ridden by Irish jockey John Allen, who recorded his first elite level win in Australia, Howard Be Thy Name added the group 1 race to his wins in the Adelaide Guineas and the Chairman's Stakes. With Tarquin and Etymology out of the gates well, Howard Be Thy Name sat just off the pace and timed a run on the straight perfect to hit the lead at the 200m mark. Howard Be Thy Name ($5) beat home Etymology ($16) and Cool Chap ($7).

Delicacy, a mare based out of Perth, defeated 15 colts and geldings to win the SA Derby. Trained by Al Maher, Delicacy hit the front with about 100m to go, her withering burst proving too much for second-placed Werther, which was to go on and become a superstar in Hong Kong. Allergic battled on to take third. The final time for the victory was 2 min 37.91 sec.

Richard Jolly-trained Kushadasi, paying $4.60, won his hometown Derby in a thrilling finish. Steve Arnold expertly guided Kushadasi down the centre of the track, with the finishing burst helping it beat home Scratchy Bottom ($5.50), the official margin being a nose. Anthony Cummings-trained Best Case ($12) was a half length away in third. It was a rare victory for a South Australian trainer in a group 1 race in Adelaide.

Victorian trainer Matt Laurie became a group 1 winner with Escado outstaying some likely types. The gelding was backed from $21 into $14 and Ben Melham knew he was on a good thing when he got a dream run on the inside. With second favourite Hvasstan ($5) spending too many tickets in the middle stages of its trip, it was down to favourite Shoreham ($4), Hioctdane ($5.50) and Escado. The gutsy ride down the inside proved the decisive factor, with Escado eventually winning by almost two lengths, from Hioctdane and Shoreham.


Race favourite Zabeelionaire beat home Sabrage and Westsouthwest. Ridden by Damien Oliver, Zabeelionaire sat midfield for the bulk of the trip with Oliver holding him back, before producing an inside run to win a fourth race from 11 starts for Leon Corstens.
South Australian Derby Past Winners

| Year | South Australian Derby Past Winner |
| --- | --- |
| 2018 | Leicester |
| 2017 | Volatile Mix |
| 2016 | Howard Be Thy Name |
| 2015 | Delicacy |
| 2014 | Kushadasi |
| 2013 | Escado |
| 2012 | Zabeelionaire |
| 2011 | Shadows In The Sun |
| 2010 | Kidnapped |
| 2009 | Rebel Raider |
| 2008 | Zarita |
| 2007 | Lazer Sharp |
| 2006 | Testifiable |
| 2005 | Tails Of Triomphe |
| 2004 | Hard To Get |
| 2003 | Mummify |
| 2002 | Pantani |
| 2001 | Big Pat |
| 2000 | Blue Murder |
| 1999 | Showella |
| 1998 | Bulta |
| 1997 | Markham |
| 1996 | Cheviot |
| 1995 | Count Chivas |
| 1994 | Bullwinkle |
| 1993 | Our Pompeii |
| 1992 | Subzero |
| 1991 | Shiva's Revenge |
| 1990 | Diego |
| 1989 | Sea Brigand |
| 1988 | Celtic Spirit |
| 1987 | Shark's Fin |
| 1986 | French Cotton |
| 1985 | Sir Zephyr |
| 1984 | Mapperley Heights |
| 1983 | Race Not Held |
| 1982 | English Wonder |
| 1981 | Brewery Boy |
| 1980 | Tasman |
| 1979 | Top Ware |
| 1978 | Regal Jester |
| 1977 | Stormy Rex |
| 1976 | Vacuum |
| 1975 | Prince Of All |
| 1974 | Exalt's Pride |
| 1973 | Sir Gerald |
| 1972 | Dayana |
| 1971 | Near Boy |
| 1970 | Clear Prince |
| 1969 | Paradigm |
| 1968 | Dale Lace |
| 1967 | Kembla |
| 1966 | Peculator |
| 1965 | Mission |
| 1964 | Ziema |
| 1963 | Hunting Horn |
| 1962 | Royal Ziet |
| 1961 | Gatum Gatum |
| 1960 | Royal Chat |
| 1959 | Crusty Bottle |
| 1958 | Stormy Passage |
| 1957 | Galloway |
| 1956 | Auteuil |
| 1955 | Ralkon |
| 1954 | Pandie Star |
| 1953 | Jovial Scot |
| 1952 | Winemaker |
| 1951 | Beau Cavalier |
| 1950 | Toastmaster |
| 1949 | Glenvue |
| 1948 | Idle Banter |
| 1947 | Basama |
| 1946 | Conservator |
| 1945 | Dauntless |
| 1944 | Bluenor |
| 1943-42 | Race Not Held |
| 1941 | Ladmond |
| 1940 | Waxwings |
| 1939 | Lusson |
| 1938 | Tempest |
| 1937 | Golden Hill |
| 1936 | Brave Lad |
| 1935 | Beamish Boy |
| 1934 | Alinura |
| 1933 | Yultewirra |
| 1932 | Traverse |
| 1931 | Opera King |
| 1930 | Induna |
| 1929 | Hot Spring |
| 1928 | Mount Of Olives |
| 1927 | Marco Polo |
| 1926 | Pindenda |
| 1925 | Ethelton |
| 1924 | Wycherley |
| 1923 | King Of Mirth |
| 1922 | Burnished |
| 1921 | Leon |
| 1920 | Pogonatos |
| 1919 | Lord Setay |
| 1918 | Stagegirl |
| 1917 | Cosmos |
| 1916 | Nevka |
| 1915 | Perambulate |
| 1914 | Fidelio |
| 1913 | Kildalton |
| 1912 | Puringa |
| 1911 | Sanskrit |
| 1910 | Sergius |
| 1909 | The Greek |
| 1908 | Tiercel |
| 1907 | Palotta |
| 1906 | Kismet II |
| 1905 | Torah |
| 1904 | Ganymedes |
| 1903 | F.J.A. |
| 1902 | Rienzi |
| 1901 | Ritualist |
| 1900 | Miltiades |
| 1899 | Gunga Din |
| 1898 | Hainault |
| 1897 | Goodwill |
| 1896 | Thunder Queen |
| 1895 | Auraria |
| 1894 | Monastery |
| 1893 | Salient |
| 1892 | Vakeel |
| 1891 | Lady Rose |
| 1890 | Cheddar |
| 1989-85 | Race Not Held |
| 1884 | Gratitude |
| 1883 | Dirk Hatteraick |
| 1882 | Guesswork |
| 1881 | Topaz |
| 1880 | The Assyrian |
| 1879 | Pawnbroker |
| 1878 | Viceroy |
| 1877 | Irish Queen |
| 1876 | Pride Of The Hills |
| 1875-69 | Race Not Held |
| 1868 | Centurion |
| 1867 | Regalia |
| 1866 | Crusader |
| 1865 | Tim Whiffler |
| 1864 | Queen Of Barossa/Lubra |
| 1863 | Lord Of Isles |
| 1862 | Riddle |
| 1861 | Typo |
| 1860 | Midnight |