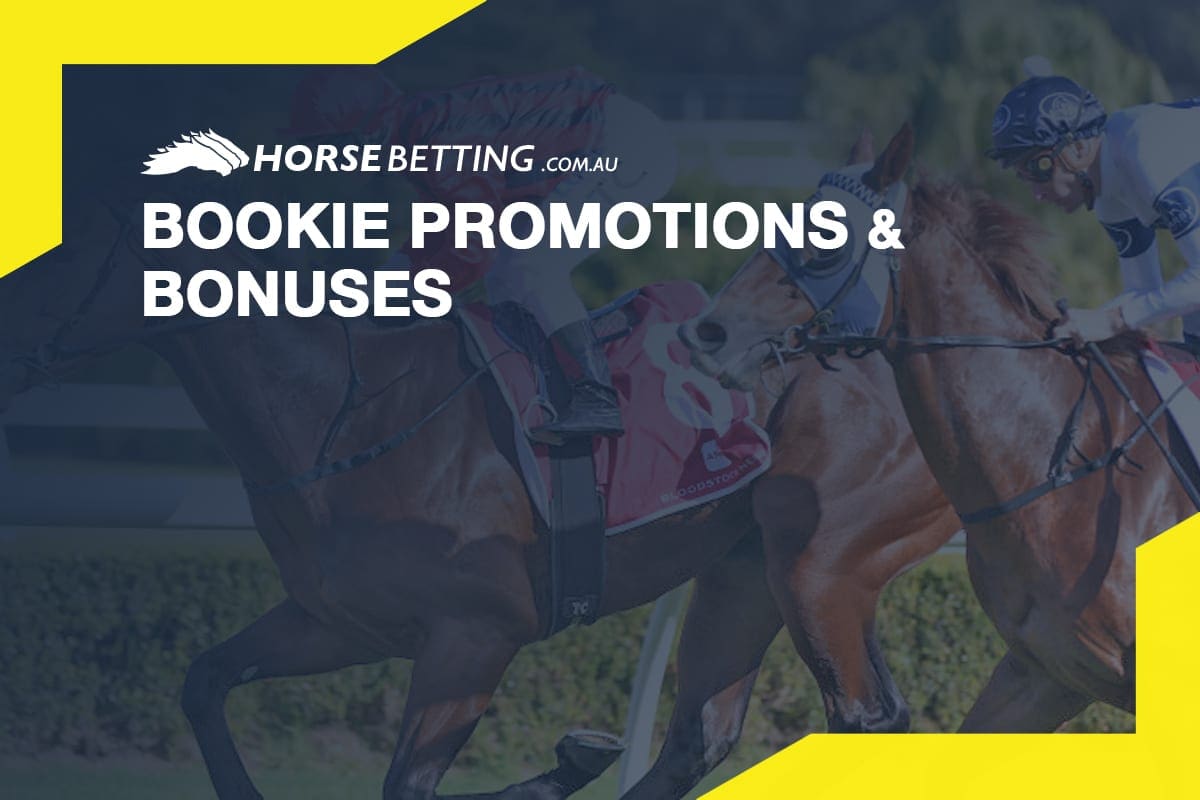 Betting on Australian horse racing is one of our countries favourite past times, and the best horse betting bookmakers offer daily bonus bets, promos, and special offers to attract and retain thoroughbred punters.
Horse racing promotions are available almost each and every day at the our top online bookmakers. If there isn't a promo or bonus offer on at one, then there is bound to be another bookie with some kind of promotional offer on the horses.
Most horse betting promotion will take the form of a money back bonus offer, where you get your bet back as a bonus bet if your selection doesn't win but finishes second or third. These special offers are usually up to $100 in bonus bets on Australian thoroughbred racing, but occasionally you can find daily $200 bonus promos.
Other bookmaker bonus promotions can provide an odds boost on a specific race, a double your winnings bonus offer, and even "lose by a head" and get paid as a winner promotions. Almost all horse racing betting promo offers require you to take the fixed odds betting prices, as opposed to the standard "top tote" or "mid tote" dividend betting option. Using an odds comparison tool is the best way to extract as much value as possible from available bonus promotions.
Horse betting promotion offers and bonuses are only available to existing customers of the top Australian bookmakers.
You must be logged in to each online bookmaker to see the special promotion and claim the bonus offer.
Horse Betting Promotions