While Melbourne Cup freebets are no longer, there are still plenty of great bookie promotions, bonus offers and cash back offers surrounding the race that stops a nation.
This article will highlight all of the great promos and bonus offers that surround Australian horse racing during Melbourne Cup time, with all of these deals being legal and at regulated Australian online betting sites.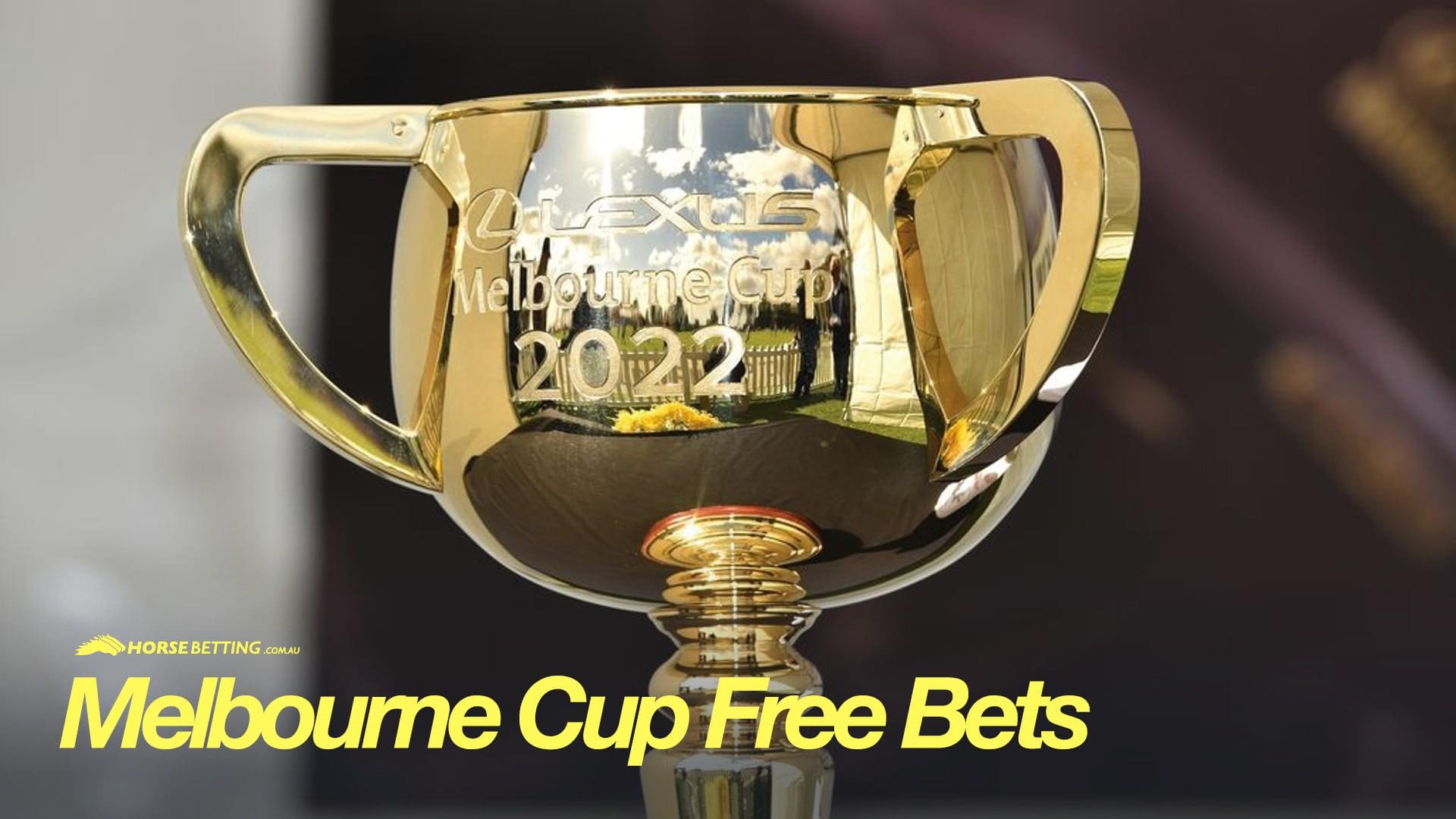 ---
Best 2022 Melbourne Cup Bonuses
Bookmakers can provide a stack of different bonuses on the Melbourne Cup, each one a little different from the next.
The promotions on the Melbourne Cup vary significantly from betting site to bookmaker, with cash back offers if your horse runs second or third, to odds boost promotions, there is something available for each and every punter.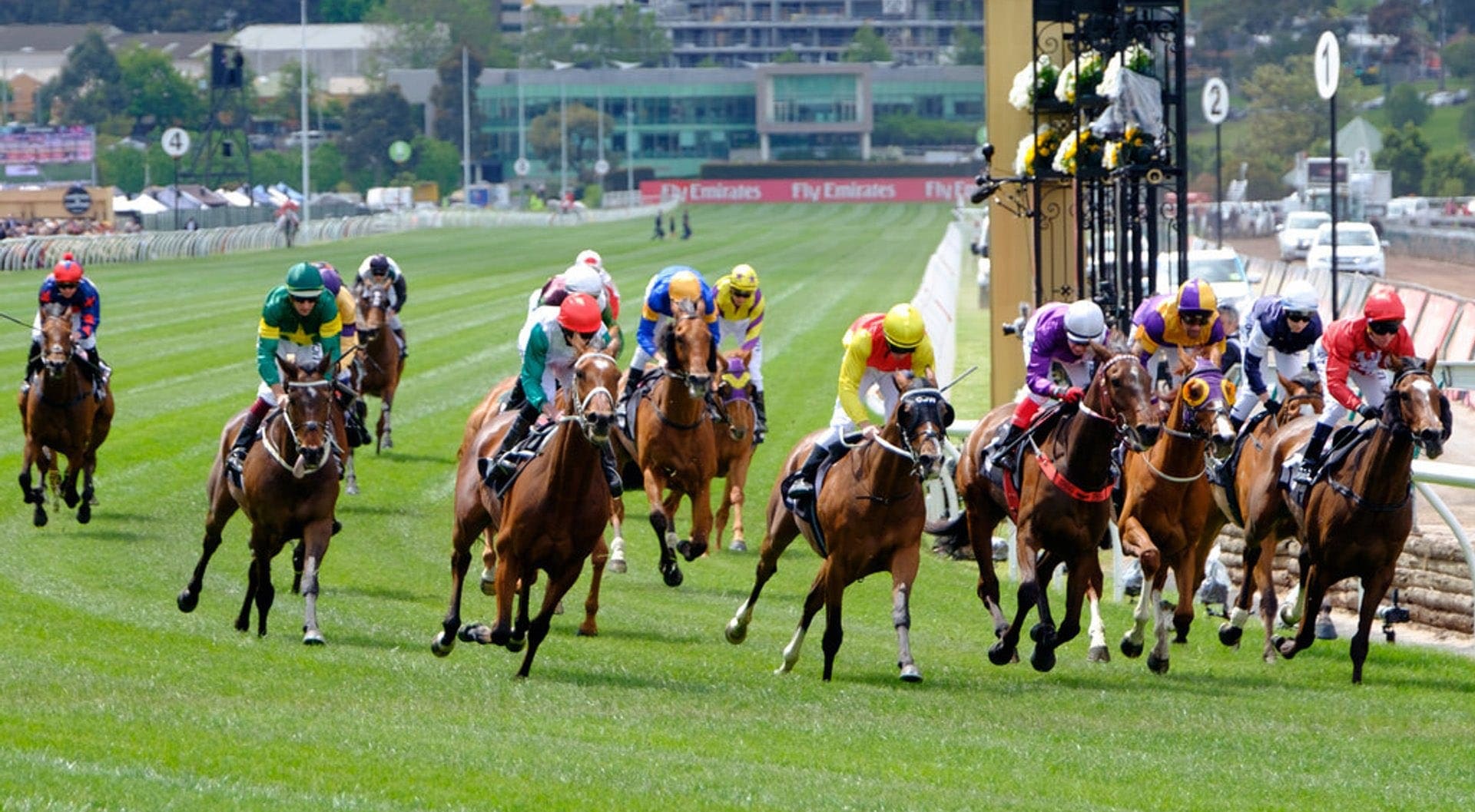 We have sifted through the best offerings on the web to come up with the bookies who have historically provided the strongest suite of Melbourne Cup race day bonus promotions and odds offers, coupled with the widest variety of prices.
---
What Happened To Melbourne Cup Sign Up Bonuses & Free Bets?
Melbourne Cup free bets or bonus bets were considered one of the more important incentives to draw in new punters on Melbourne Cup day. But that is all gone now!
In 2018, the NSW Government outlawed sign up bonus or free bet offers that might encourage people to open new accounts at online bookmakers. In 2019 the National Gambling Framework extended this ban to include all Australian states and territories.
As of June 2019 no Australian licensed bookmaker is legally allowed to offer any sign up offer, bonus, promo deposit bet bonuses or free bet to Australians. The changes have become known amongst punters as the Bonus Bet Ban.
With the use of Melbourne Cup free bets outlawed, bookmakers are allowed to provide bonuses to punters in the form of cash that have no turnover requirements, are not an inducement to open a new account, and that can be immediately withdrawn. No Australian bookie is yet to offer real cash bonuses in place of the outlawed free bets.
---
Melbourne Cup Bookmakers
The Melbourne Cup is a public holiday in Melbourne and is run at picturesque Flemington race course, traditionally on the first Tuesday of every November.
Run over 3200 metres, it attracts the strongest field of distance horses from all over the world. It is worth some $6 million, so there is no messing around.
The Cup was first run in 1861 – the first Thursday in November – and it was won by the legendary Archer. As Archer's legend grew, so did the stories, with the prized horse said to have walked some 500 miles from New South Wales to make it to the big race.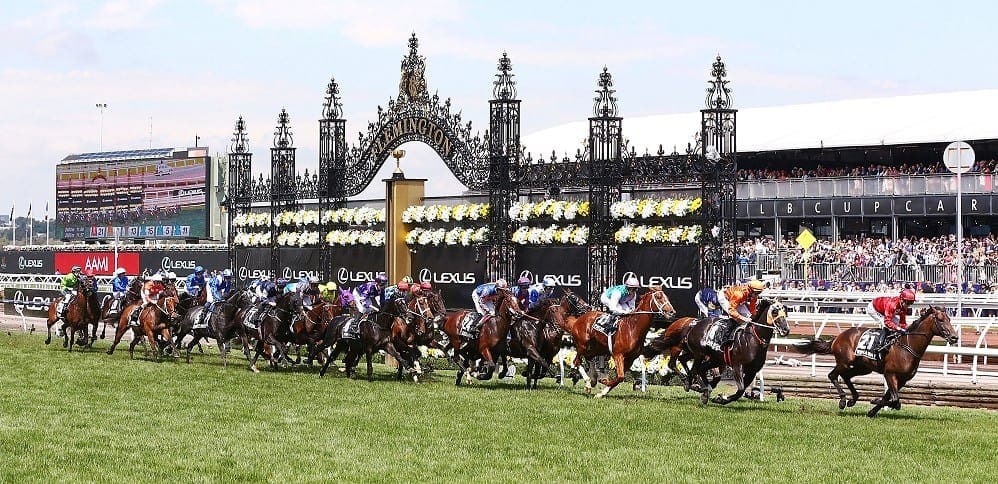 The race was declared a public holiday in 1877.
The Cups King Bart Cummings had a mortgage on the Melbourne Cup, the trainer winning it a remarkable 12 times between 1965 and 2008.
Foreign raiders have never been strangers to the cup, with Comedy King winning in 1910 and several others in the ensuing years, but the early 1990s brought about a change in idea, with several raiders making the trip Down Under to try their hoofs at the big race.
The legendary Maybe Diva is the only horse to win three Melbourne Cups and she did that in three years from 2003-2005.
Michelle Payne etched her name in Melbourne Cup folklore when she piloted $100-1 shot Prince of Penzance first past the post in the big race, becoming the first woman to win the coveted prize.
---
2022 Melbourne Cup Field
---
---
Our recommended online bookmakers for betting on the Melbourne Cup
So it's cup day and you need to find a bookie to take your wager on. It's always worth doing your reading on which online bookmakers offer the best odds and biggest markets. But, if you don't have the time, our experts have done the work for you. This selection of six Australian licensed online bookmakers stands above the rest as the best. Sign up with one or more of them to get the most competitive odds, a plethora of markets and a superb selection of bonuses on the world's biggest distance race.

Best AU betting sites
---
Current Melbourne Cup deposit bonuses for signing up
Due to new Australian laws all sign up deposit bonuses are no longer available to Aussie customers signing up as new customers to Aus licensed online bookmakers.
Online bookmakers are still allowed to offer bonuses and promotions once you have registered a player account, but they cannot market those bonuses to you until you have one.
Online bookmaker features like Neds Punters Toolbox, Odds Boost, Powerplays, Bet Boosts, Bet Returns, The Fold and others are considered features and products and allowed to be advertised.
---
Are Melbourne Cup bet bonus offers available in my state?
Now, this is a tricky one. Technically, bookies have terms and conditions where the bonus bets are often not available in certain states, and this changes from time to time.
It is because different states have different rules, laws, taxes and codes online bookmakers need to abide by.
For example, you might see one of the bookies has a bonus or promotional market on the Melbourne Cup, but has the disclaimer: Excl NSW, VIC, SA and WA.
Keep an eye on the disclaimers, make sure you read all terms and conditions attached to any promo offer and contact your online bookmaker if you have any further questions.
---
When and where is the Melbourne Cup?
The Melbourne Cup is run each year on the first Tuesday in November. In 2021, the Melbourne Cup will be on Tuesday, November 2, and it is a public holiday in Victoria.
The race is usually at just after 3pm at Flemington Racecourse. Its price money is a massive $8 million – and that comes with a stunning $150,000 cup trophy.
---
Melbourne Cup records
Race record time: Kingston Rule (1990) – 3 minutes 16.3 second
Biggest winning margin:

Archer (1862), Rain Lover (1968) – eight lengths

Heaviest winning weight:
Lightest winning weight:
Heaviest weight carried:
Trainers with most wins:

Bart Cummings – 12 wins (1965, 1966, 1967, 1974, 1975, 1977, 1979, 1990, 1991, 1996, 1999, 2008)
Etienne de Mestre – five wins (1861, 1862, 1867, 1877, 1878)
Lee Freedman – five wins (1989, 1992, 1995, 2004, 2005)

Owners with most wins:

Lloyd Williams – six wins (1981, 1985, 2007, 2012, 2016, 2017)
John Tait – four wins (1866, 1868, 1871, 1872)
Etienne de Mestre – four wins (1861, 1862, 1867, 1878)
Dato Tan Chin Nam – four wins (1974, 1975, 1996, 2008)
---
Melbourne Cup Betting Guides
---
In conclusion: Melbourne Cup Free bets are gone but still promos to be found at AU bookies
IT'S the race that stops a nation. The biggest sporting event of the year. And the Melbourne Cup is only getting bigger. With that, comes the opportunity to place a bet on the world's richest staying race.
You've picked your favourite horse, honed in on the quinella and investigated the best selections for your trifecta on the first Tuesday in November.
But, before you slam down your bet, and even though you can no longer claim the traditional Melbourne Cup free bet make sure you investigate the plethora of Melbourne Cup promotions that will be on offer at online bookmakers across Australia.
The promotions you will find on Melbourne Cup day at online bookies includes things like boosted odds and cash back offers, where you will get your initial stake back if your horse runs a place.
Overall, while the Melbourne Cup freebet was good for a time, we are not missing much in 2021 with them gone, given the draconian wagering requirements placed on bonus bet money in recent years.
---
2022 Melbourne Cup Odds
Flemington - Race 7
Lexus Melbourne Cup
Status: Open
Track Rating: Soft7
Weather: Rain
AUS

3200m

03:00pm - Tue 1st Nov