POLi betting sites for horse racing
Many of the top online bookmaker in Australia accept POLi deposits, with this payment system one of the most well-known ways to fund betting sites down under. The top POLi betting sites in Australia will be licenced by a state or territory government and feature horse racing markets from all TAB meetings around the country. Our guide to the best POLi bookmakers includes the pros and cons of using the payment method for horse betting, how to use POLi at bookmakers and fees structure. The top POLi betting sites for November, 2023 are:

Featured POLi bookies
When making an online bookmaker payment transaction, paying with a credit card isn't the safest option. Luckily there are many other ways to pay online. POLi payments are just one of them, and it's also a local payment provider. That's why POLi and horse racing betting make the perfect partners.
POLi is available in Australia and New Zealand. As an Aussie punter, it's one of the safest online methods you can use to fund your internet wagers. These top POLi bookmakers are the ones to choose if you'd prefer to pay with POLi.
---
Best POLi Betting Sites 2023
POLi isn't a new payment method; it's been around for just under a decade and a half. POLi's main office is based in Melbourne and provides punters from Australia and New Zealand with a trusted local online payment method for POLi betting deposits.
POLi and betting go well together. You want a fast, local, and secure method to pay for your Australian bookmaker wagers, and POLi and Australian POLi betting sites want to give you that safe option. All you need is an Aussie bank account to be eligible to pay with this method.
The best POLI betting sites will have an Australian betting license, with this Australian Post-backed online bookmaker payment method abiding by all relevant laws in Australia and abroad.
They will also have features like sports betting apps, which are generally available for both Android and iOS smartphones and tablets. These horse racing betting apps are free to download and are essentially the same as using the mobile betting site, however you generally have more features and often, stated based racing promos are available via these apps.
POLi is an instant way to fund a bookie account with it simply a matter of creating a new account at your chosen POLi bookmaker and selecting this as your payment method. From there you login to your online banking, via a console loaded by the online bookmaker, and you confirm the money transfer. Within minutes your POLi betting site will be fully loaded with Australian dollars.
Overseas readers will not be able to fund their betting account with this payment method, however many countries around the world have got their own versions of this instant bank transfer available.
POLI horse racing betting sites are regarded as some of the safest in world betting, with Australia boasting one of the safest environments for digital banking online.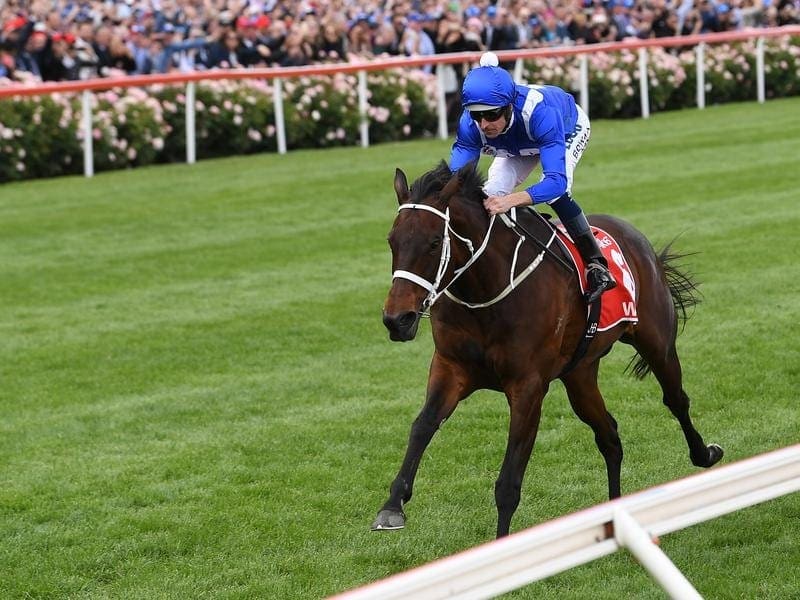 ---
POLi horse racing betting sites
POLi horse betting sites offer all the markets, odds, and events that you could wish for, plus the convenience and safety of paying with POLi. You don't need to do any research, we've gathered the very best sites right here.
There are plenty of top POLi bookmakers for horse race betting, read more to find out which are the top POLi bookmakers, which are the best local Australian POLi bookies, and which offer POLi betting deposits.
---
How To Bet On Horse Racing With POLi
Follow this useful step-by-step guide on how to bet on horse racing with POLi to make your first online POLi wager.
Choose your favourite POLi betting site from our list of the top POLi bookmakers.
Create an account via the site.
Verify your account via email or mobile if necessary.
Log into your account.
Check for any Australian POLi bookies welcome offers – some sites offer first deposit bonuses or free bets.
Select "Deposit" or navigate to the cashier section where you can deposit.
Select POLi as your payment method.
Enter the amount that you'd like to deposit.
Add your welcome bonus code if necessary.
Click "Deposit"
Enter your payment details as required and remember not to reload or log off the page during the process. If this happens, then you'll have to start the process again.
Wait for the payment to go through and don't reload the page during this time either. Reloading during the POLi payment could result in some technical issues with your POLi betting deposits.
Check your balance to see if the money is in yet. Depending on the Australian POLi bookies wait times, you might have to wait for this amount to reflect. POLi is generally instant.
Go to the main sports page and select "Horse Racing" from the sports betting options.
Find your event.
Select your market and bet amount.
Place your bet.
POLi Horse Betting Sites
We've assembled the best Australian POLi bookies for horse race betting right here. Read on for our selection of the best online bookmakers accepting POLi deposits, the best POLi horse betting sites, and the top local online bookies.
During the process of making your POLi betting deposits on your preferred site, you'll be taken to their website to finish the transaction. Here you'll be required to log in to your internet banking account. POLi deposits are completely safe and secure.
You don't even need a credit card to make use of POLi. All you need is a valid bank account and internet banking. POLi doesn't store any of your information either; making this payment method even safer than other options like PayPal, prepaid cards, or Skrill.
---
Top POLi Bookmakers
As POLi is a popular Aussie and Kiwi online payment method, there are plenty of popular Australian POLi bookies for you and your horse betting mates to choose from. Here are our best online bookmakers accepting POLi deposits.

Unibet
Unibet is the place to go for horse race betting. Unibet is one of the top online sites at which to bet worldwide, and the Australian Unibet site is one of the top POLi betting sites too. Enjoy access to wager and watch tons of worldwide horse racing events when you bet with POLi and Unibet Australia.
Sportsbet
Sportsbet is another Aussie favourite, but this company doesn't just offer Australian betting, it's known and loved worldwide. The Sportsbet.co.au site is also another favourite POLi betting site. Create an account to enjoy POLi betting deposits and live streaming of horse racing events. Sportsbet racing review.

BetFair Australia
BetFair is a respected name in the horse race betting industry. Australian punters can enjoy live streaming, in-play betting, and quick cashouts on all their favourite horse race events at BetFair Australia and make POLi betting deposits too. Betfair review.
Bet365 Australia
Another top POLi horse racing betting site, Bet365's Australian site offers a vast selection of horse betting markets and plenty of events from which to choose. As one of the world's leading bookmakers, Bet365 is a leading Australian POLi bookie as well. Bet365 review.
Palmerbet
This POLi betting site is locally owned and operated by the Palmer brothers under Palmer Bookmaking Pty Ltd. It is regulated by Racing NSW and Liquor & Racing NSW. You can enjoy your PalmerBet wagers and rest easy knowing that they are financially guaranteed in NSW too. You can also enjoy free daily horse betting tips thanks to the PalmerBet blog. Palmerbet review.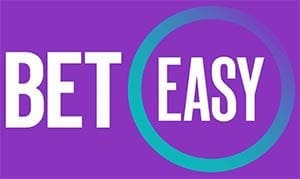 BetEasy
Formerly called CrownBet and BetEzy, this local Aussie bookmaker "BetEasy" is licensed in the Northern Territory and owned by The Stars Group. BetEasy offers thoroughbred horse race wagers, POLi betting deposits, and betting tips to local punters like you. Beteasy review.
---
POLi bookmaker withdrawals
It's important to note that while POLi betting deposits are accepted, withdrawals aren't available. Australian POLi bookies only offer this payment method for deposits because POLi doesn't allow individuals to receive payments.
You'd have to have a POLi business account to receive a withdrawal, and that's not possible to do with an online betting account where your bank account name and bookmaker account name need to match your personal ID.
POLi Fees At Online Bookmakers
POLI doesn't charge any fees for transactions. They aim at making their service completely free to customers and encourages merchants offering their payments to do the same. However the bookie themself may charge a fee anyway. Your bank may also charge a fee.
You can find out more about these on the POLi betting sites payments page or in their terms & conditions. POLi fees at online bookmakers may vary, some sites may not charge, and others might. Be sure always to check the T&C's and payment information regarding fees.
Here is a useful table for the POLi fees, wait times, and min/max deposits of the best online bookmakers accepting POLi deposits.
| Bookmaker | POLi Fees | Min/Max POLi Deposit (AUD$) | Wait Time |
| --- | --- | --- | --- |
| Unibet Australia | No Fee | $20 – $2000 | Instant |
| Sportsbet Australia | No Fee | $5 – Unknown | Instant |
| BetFair Australia | No Fee | $5 – Unknown | Instant |
| Bet365 Australia | No Fee | $5 – $20,000 | Instant |
| PalmerBet | No Fee | $10 – Unknown | Instant |
| BetEasy | Unknown | $5 – Unknown | Instant |
---
POLi Betting Q And A
Navigating a new payment method can be difficult. That's why we've included this informative section with POLi betting Q and A.
Do I need to create a POLi account to make a bet?

No account registration is required. All you need to do is log into your online banking via the secure portal after selecting POLi as your payment method on the horse racing bookies site.

Does POLi charge fees at online bookmakers?

No, POLi doesn't charge any fees as their mission is to create a free method for Australian and New Zealand based customers to make secure POLi betting deposits.

Do I have a POLi password?

No, you don't register an account with POLi, so you don't have an account password.

How much are the POLi fees at online bookmakers? 

POLi encourages all its partners and merchants who accept deposits via this method not to charge their customers any fees for deposits. Certain sites may still do this, so please be aware of the bookie's terms and conditions.