How to run a successful Melbourne Cup sweep
YOU'VE invited family and friends over on Melbourne Cup Day for a barbecue.
The meat is ready, you've made salads for the vegetarians and shelled out on avocados for the millennials.
The form guide has been ripped from the newspaper for the big 10 cards at Flemington. Your laptop is fully charged and you've made your deposits to your bookmaker accounts early.
You've made the significant other in your life run down to the local servo for ice – have to put the beer somewhere.
There's one thing left to do – the most important aspect of your Melbourne Cup hosting responsibilities.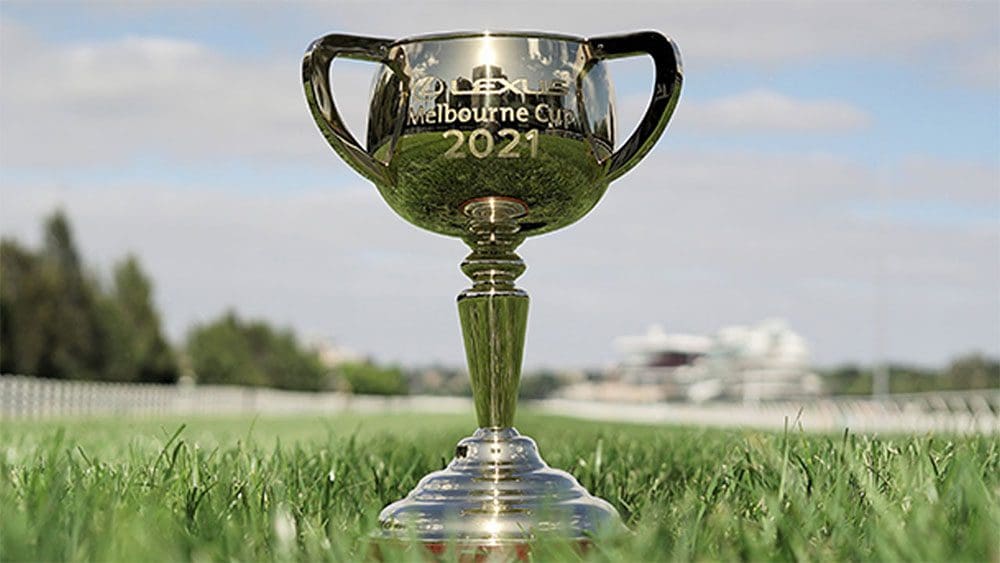 The sweep.
It's a time-honoured tradition, the sweep – a way to bring everyone together.
To not organise a sweep is un-Australian and criminal.
While the racing fans in the party are going to be punting throughout the day, have already done the form and know the ins and outs of every runner, the sweep is a way to involve everyone in the room in the race that stops a nation.
It gives Aunty Celia an interest in the race – she otherwise put $2 on every runner in the field and spends the afternoon patiently waiting to cash in her $11 ticket.
It gives your mate's girlfriend a horse to cheer on – last year she talked through the whole thing and complained about the airconditioning as the gates flew open. Christ.
It gives you some much-needed insurance when the horses you've independently punted on run backwards.
It gives you another chance to take some money off your mate Mick – any chance to win anything off him is always a bonus.
If you're new to the Melbourne Cup sweep, worry not – we'll take you through a step-by-step guide on how to get it right, how to fix potential problems and how to keep your guests happy, win or lose.

Recommended Bookmakers
What is a Melbourne Cup sweep?
A sweep is when a group of people pay to purchase tickets that represent horses in the Melbourne Cup.
The tickets are given out randomly – traditionally drawn out of a hat – and each ticket costs the same (anywhere from $1-$50, depending on the budgets of who you're playing with).
Skill and form analysis is not a factor and the odds attached to each horse don't play a part.
After stipulating the rules and pay-outs, the 'pot' of combined money is then rewarded to the winner and placings.
Occasionally, a ticket-holder for last place will get their money back, but HorseBetting.com.au does not support this kind of behaviour. If you lose, you shouldn't get anything.
Here is an example of how to split up the pot for the winners:
If you sell 24 tickets at $5 each, you will have $120.
1st place:
$70
2nd Place:
$30
3rd place:
$20
Note: Be very wary during the 'drawing stage' – after you have cut up the tickets and placed them in the hat/bucket, be sure that none of the tickets are visible. Be sure that the participants can not see into the hat/bucket – your friends and family will cheat, given the opportunity.

How to set up a Melbourne Cup sweep
There are plenty of options when it comes to setting up the Melbourne Cup sweep.
Traditionally, the organiser will grab a dedicated sweep page out of their local newspaper and cut up each horse before putting it in the hat. If you don't have access to a newspaper – or haven't purchased a physical newspaper since 2007 – you can quickly set one up yourself, by drawing up a grid with the numbers and names of the horses.
The helpful information to have on your tickets includes:
Horse name and number
Barrier
Jockey name
Odds
Silks
A well-organised sweep host will have an extra piece of paper on standby to write down what each participant gets from the sweep, so they can keep track of who wins what when people inevitably lose their tickets because of alcohol/stupidity.
Note: Have a clear policy in place for scratched horses. Does the participant get their money back? Do they get a bigger share with their remaining tickets? Or is it 'too bad and part of the risk involved'?

Is the Melbourne Cup sweep legal?
Of course it bloody is.
Technically, you can host a sweep with a pot up to $5,000 in Victoria and in NSW, you can go all the way up to $20,000.
The simple rules to go along with this (incase you have any hard-line and un-Australian police or lawyers at your party) are as listed:
You can't take any 'organisation fees' – you can't take any money out of the overall pot. There is no 'profit' to be made from hosting a sweep.
There are certain prizes that are not allowed in a sweep – they include tobacco products, firearms, ammunition, weapons and cosmetic surgery. Children and livestock are also frowned upon.
Melbourne Cup Betting Guides