Neasham eyeing All-Star Mile triumph with Zaaki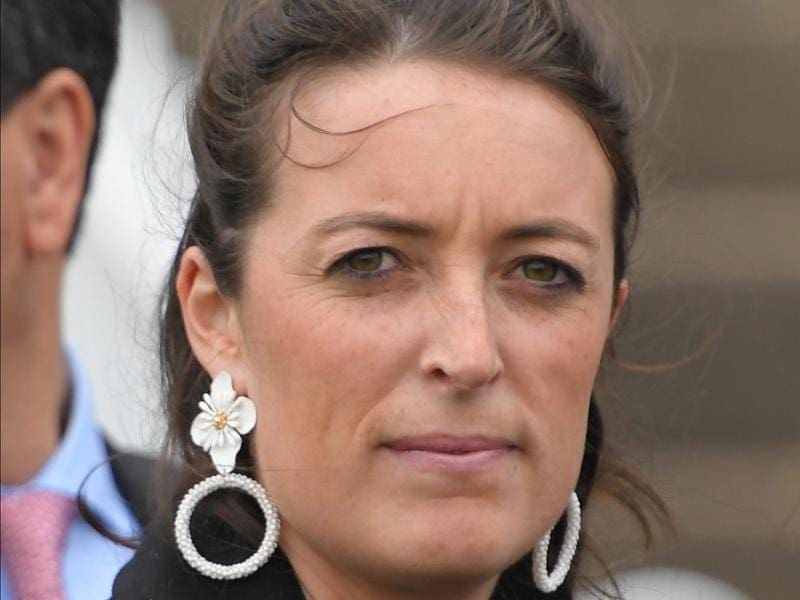 After a successful 2021, Warwick Farm trainer Annabel Neasham has set her sights on a big autumn, with Zaaki on track for a tilt at the All-Star Mile.
The Doomben Cup and Mackinnon Stakes winner has quickly become one of the nation's best middle-distance gallopers, having won over $3.2 million in prizemoney for his connections since his win in the Hollindale Stakes on the Gold Coast on May 8.
Zaaki is currently a $4.60 equal favourite for the $5 million All-Star Mile, and Neasham told Racing.com that she plans to head into the March 19 feature at Flemington second-up.
"He's in super order – it's nice to come back and see him in the stable," Neasham said.
"He had his first piece of work on the course proper this morning and was full of enthusiasm.
"He's not too far off a trial – we're probably looking at the week after next, and then I think at this stage I'll look to go second-up into the All-Star Mile, I just haven't worked out where we go first-up.
"Hopefully people will vote for him."
Zaaki has officially been nominated for the 2022 @allstarmile.

Does he have your vote? ⭐ pic.twitter.com/OmQ0MSwaP2

— Racing.com (@Racing) December 15, 2021
Neasham is fresh off success at the Gold Coast, where her rejuvenated galloper Wisdom Of Water took out the Magic Millions QTIS Open on Saturday.
The four-year-old made it back-to-back wins, having won the Magic Millions Wyong 3&4YO Stakes two weeks prior.
One of Neasham's other runners on the day, Holyfield, finished a very narrow second to Eleven Eleven in the $1 million Magic Millions Cup a few races earlier, so the win in with Wisdom Of Water was the pick-me-up her and her team needed.
"It's a funny sort of thing the Magic Millions – you half feel like you're on holiday, but you work extremely hard as well," she said.
"You always feel like a few days off afterwards, but inevitably you're sort of rearing to get back into it and see the horses back at home.
"For whatever reason, he (Wisdom Of Water) went to Melbourne after his good two-year-old year and didn't race well there.
"Then we tried to take him back again and he didn't race well again – for whatever reason, he doesn't like you guys down there.
"He just seems a really happy horse at the moment; it's taken a little bit of time to get him in the right headspace, but he's been at the beach up at Newcastle and I think he took a lot of confidence away from his win at Wyong at the 3&4YO Millions race.
"It was good to get the win on the board after losing in the photo finish in the Cup with Holyfield – we were feeling a bit low, but that really lifted us."
Wisdom Of Water does it for his girls 👊@RachelK11 and @ANeashamRacing take out the @mmsnippets Open! pic.twitter.com/gc11wm5Cih

— 7HorseRacing 🐎 (@7horseracing) January 15, 2022
It wasn't all racing on the Gold Coast for Neasham, as the Englishwoman purchased some 24 horses at the Magic Millions Yearling Sale, a number of them with her good friend and former Sky Racing employee Lizzie Jelfs.
Having recently left Sky, the former mounting-yard analyst has turned to buying and racing thoroughbreds, a hobby which Neasham believes will suit Jelfs well.
"We've always been great mates, so when she left Sky we had a chat after Christmas and she said she was keen to get involved in more of the bloodstock side of things," the trainer said.
"She's obviously got so much knowledge and is looking at horses all the time; essentially her job was to analyse horses in the parade ring.
"We decided to team up and she was keen to select some horses herself from the sales."
Here's one for the girls… 💃🏼
Lizzie picked up LOT 848, a gorgeous Hellbent filly who knows what her job is. She's sassy with an attitude and that's what Lizzie loved about her. Tell your girlfriends and let's get back to the races this time next year! 🥂 @LizzieJelfs @mmsnippets pic.twitter.com/Qph3LPoBkJ

— Annabel Neasham Racing (@ANeashamRacing) January 15, 2022
Neasham purchased 24 yearlings herself, four of which are in partnership with Jelfs, including a $450,00 Snitzel filly.
Along with those, a number of her "loyal" clients have also purchased horses which they will send to her, including Aquis Farm.
Neasham has 70 horses in work at her Warwick Farm base, while she is on the hunt for a further four.
"I want to avoid getting too big; I certainly want to focus on quality rather than quantity," she said.
"The way we've been operating, if we don't think horses are going to win in the city or at least win in the provincials, we've been perhaps moving them on out wider to where they can win.
"It's certainly been keeping my owners happier and it just controls the numbers that way."