The Futurity Stakes was last won by Turn Me Loose on February 27, 2016, with the star sprinter joining a whose who of Australian racing.
The Futurity Stakes is run over 1400m under weight-for-age conditions at Caulfield Race Course in Victoria, Australia, and carries a purse of $500,000.
Past winners of the race include Testa Rossa (2000), Reset (2004), Vo Rogue and Rubiton who won it in 1998 and 1997 respectively.
The next running of the Futurity Stakes will be on February 25, the same day as the $1.5 million Blue Diamond Stakes and the Oakleigh Plate.
How to wager on the Futurity Stakes
If you don't include the favourite in your exotics when betting on the Futurity Stakes you are making a big mistake, with nine favourites since the year 2000 winning the race.
Australians are spoilt for choice when it comes to wagering on the gallops, with each major online corporate bookmaker accepting bets on each and every metro and regional TAB meeting.
It's unlikely that bookies will have odds out too far in advance for this race, with it not attracting much early money. Instead bookies will release odds for the race when it draws close.
Futurity Stakes Bookmakers
Betfair Australia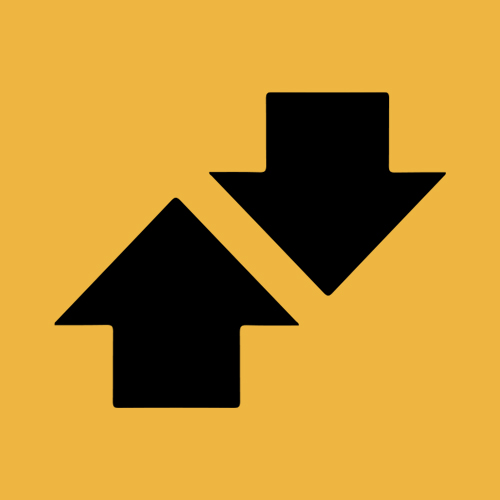 read review
Bet Now
2017 Futurity Stakes result
1st: Black Heart Bart – $1.70
2nd: Tosen Stardom – $3.70
3rd: Ecuador – $2.10
Quinella – $10.70
Trifecta – $80.70
First Four – $700.70
Recent runnings of the Futurity Stakes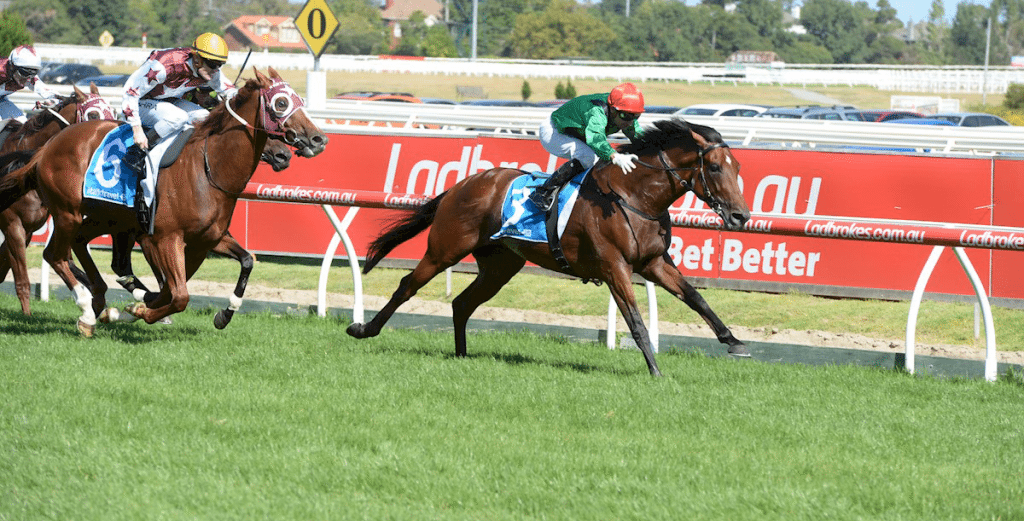 2017: Black Heart Bart scored its fifth career group one when taking out the 2017 Futurity Stakes at Caulfield. The Darren Weir-trained gelding looked home around the final corner as it cantered up to the field, but stablemate Tosen Stardom burst through the middle to give it a real test. Black Heart Bart showed its true quality and scored with a bob of the head in the shadows of the post. The win extended the gelding's superior Caulfield record to five wins from six starts. Read race report.
2016: Turn Me Loose recorded his second Australian group 1 win, with a unique victory showing just how good he is. Instead of setting the pace, as he had done in previous starts, jockey Opie Bosson settled the horse just behind Hucklebuck, before taking the lead with about 100m to go. The $3.70 shot beat home Stratum Star ($17) and Suavito ($7), who was a long neck back in third.
2015: A big-hearted performance netted Suavito the title after a blistering finish helped her overcome favourite Dissident. Despite Dissident jumping as short as $1.40 with some bookmakers, some money had come for Suavito, who firmed from $13 into $10 in the hours leading up to the race. Dissident made the early running with Driefontein, but the pair could not keep up with Suavitow, who won from Smokin' Joey ($15) with the favourite back in third.
2014: Moment Of Change made it successive group 1 victories with Luke Nolen giving the gelding a superb ride up front, managing to hold on right to the end. Moment Of Change and Nolen had won the CF Orr Stakes just weeks earlier. Sertorious was out of the gates horribly, but managed to run on for second, while Pinwheel defied age to finish third. Bull Point, who started favourite with Damien Oliver onboard, didn't make an impact.
2013: All Too Hard was scintillating in the 2013 running, just weeks after winning the CF Orr Stakes. Dwayne Dayne got All Too Hard out of the gates quickly and settled towards the front of the field, before swooping with about 500m to go to collar the leaders. Glass Harmonium was over three lengths back in second place, while King Mufhasa finished in third, a head behind second. All Too Hard was only a second outsidet he track record, held by Exceed And Excel, and paid $1.80 on the TAB.
2012: Nash Rawiller was brilliant onboard King Mufhasa, who recorded a ninth group 1 victory in a glittering career. The $2.60 favourite lead from start to finish, to defeat Cox Plate winner Pinker Pinker ($3.60) and Adamantium ($10). New Zealander Stephen McKee was the victorious trainer with his horse finishing 1.6 seconds outside Exceed and Excel's track record.
Futurity Stakes honour roll
2017 – Black Heart Bart
2016 – Turn Me Loose
2015 – Suavito
2014 – Moment Of Change
2013 – All Too Hard
2012 – King Mufhasa
2011 – More Joyous
2010 – Typhoon Tracy
2009 – Niconero
2008 – Niconero
2007 – Aqua D'Amore
2006 – Fields Of Omagh
2005 – Regal Roller
2004 – Reset
2003 – Yell
2002 – Dash For Cash
2001 – †Desert Sky / Mr. Murphy
2000 – Testa Rossa
1999 – Rustic Dream
1998 – Encounter
1997 – Mouawad
1996 – Star Dancer
1995 – Schillaci
1994 – Primacy
1993 – Schillaci
1992 – Mannerism
1991 – Redelva
1990 – Ark Regal
1989 – Zeditave
1988 – Vo Rogue
1987 – Rubiton
1986 – Campaign King
1985 – Vite Cheval
1984 – Red Tempo
1983 – Manikato
1982 – Galleon
1981 – Manikato
1980 – Manikato
1979 – Manikato
1978 – Always Welcome
1977 – Bonfield
1976 – King's Helmet
1975 – Martindale
1974 – Idolou
1973 – Idolou
1972 – Gunsynd [38]
1971 – Silver Spade
1970 – Crewman
1969 – Magic Ruler
1968 – Prince Romantic
1967 – Cendrillon
1966 – Star Affair
1965 – Sir Dane
1964 – Future
1963 – Wenona Girl
1962 – Aquanita
1961 – Sky High
1960 – Todman
1959 – Lord
1958 – Zariba
1957 – Parvo
1956 – The Orb
1955 – Prince Cortauld
1954 – Sir Isfahan
1953 – Bob Cherry
1952 – San Domenico
1951 – Iron Duke
1950 – St. Razzle
1949 – St. Razzle
1948 – Royal Gem
1947 – Attley
1946 – Bernborough
1945 – Drum Net
1944 – Counsel
1943 – Zonda
1942 – Burrabil
1941 – High Caste
1940 – Ajax
1939 – Ajax
1938 – Ajax
1937 – Gold Rod
1936 – Regular Bachelor
1935 – Heros / Synagogue
1934 – Waltzing Lily
1933 – Winooka
1932 – Ammon Ra
1931 – Phar Lap
1930 – Amounis
1929 – Mollison
1928 – Gothic
1927 – Waranton
1926 – Top Gallant
1925 – Father's Voice
1924 – The Hawk
1923 – Salatis
1922 – Eurythmic
1921 – ‡race not held
1920 – Gold Tie
1919 – Lucknow
1918 – Wedge
1917 – Balarang
1916 – Maharajah
1915 – Flash Of Steel
1914 – Brattle
1913 – Eudorus
1912 – Popinjay
1911 – Blairgour
1910 – Comedy King
1909 – Soultline
1908 – Antonio
1907 – Corroboree
1906 – Gladsome
1905 – Gladsome
1904 – Playaway
1903 – Sir Leonard
1902 – Sir Foote
1901 – Aurous
1900 – Palmer
1899 – Bobadil
1898 – Resolute