On Melbourne Cup day, just about the only thing you cannot account for is the weather.
Whether you are competing in fashions on the field, looking to gain an edge on the bookies or just avoid the rain at Flemington, keeping an eye on the weather patterns is vitally important.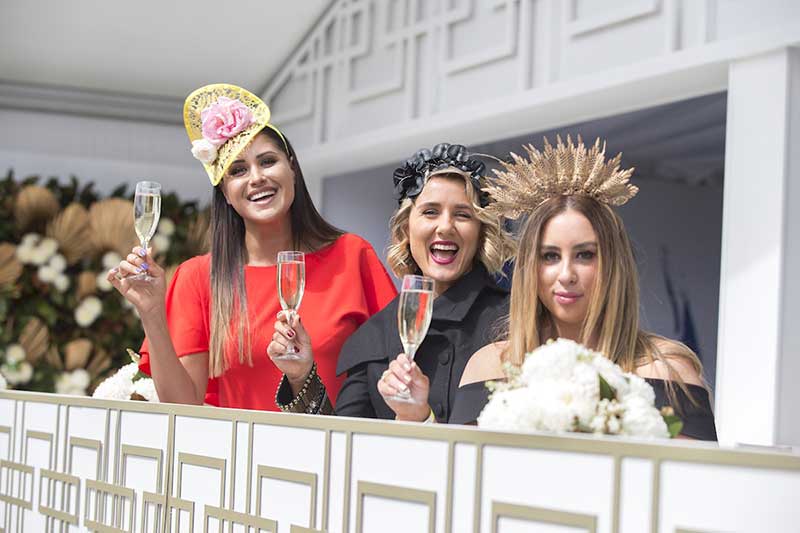 For a city as unpredictable weather-wise as Melbourne, it is always best to prepare for every possible condition.
Best Melbourne Cup Bonuses

Featured casinos
How to successfully negotiate Melbourne's weather at the Cup
Success can be defined many ways at the Melbourne Cup, some might say its picking a winner in the big one, others would argue that keeping dry or out of the sun constitutes a successful day.
If rain is forecast you might be out of last if you are not in a marquee or the grandstand as cover is minimal on track.
If you are prepared to cop some flack, blokes pairing an umbrella with their race day ensemble would be considered prudent in our eyes. This covers both the rain and the fierce November sun.
If you are not prepared to be labelled a sook, a hat has become somewhat of a fashion statement at the Cup in recent times, with also has a nice throw back to the first-ever running of the Melbourne Cup back in 1861.
Just one piece of advice, leave the fedora at home.
How does the weather impact The Melbourne Cup track conditions
Weather plays one of the more important roles in deciding which runner you should invest upon in the Melbourne Cup.
Heavy rain can change the track rating of the racecourse, as can unfiltered sunshine on a 30 degree day.
Racing Victoria updated their track rating system to provide a more accurate summation of how their tracks are playing out on race day.
Bear in mind that the rating given at the start of Melbourne Cup day could potentially change as the event progresses so keep an ear out for the up-to-date rating.
| RATING | NUMERICAL | DESCRIPTION OF NUMERICAL VALUE |
| --- | --- | --- |
| Firm | 1 | Dry hard track |
| Firm | 2 | Firm track |
| Good | 3 | rack with good grass coverage and cushion |
| Good | 4 | Track with some give in it |
| Soft | 5 | Track with a reasonable amount of give in it |
| Soft | 6 | Moist by not badly affected track |
| Soft | 7 | More rain-affected track that will chop out |
| Heavy | 8 | Rain affected track and horses will get into |
| Heavy | 9 | Wet track getting into squelchy area |
| Heavy | 10 | Heaviest category track, very wet, towards saturation |
It is also important to know that Flemington has one of the best irrigation and drainage systems in all of racing. The Racing Victoria edict is that all tracks should have a 'good rating, which mitigates the risk of horses getting hurt by harder surface.
The Flemington curators will be hoping for consistent weather in the lead-up to Melbourne Cup day as they prepare the track for the race that stops a nation. If the weather is fine the track will receive plenty of watering to ensure the surface is pristine for the big one.
It is fair to say the track workers know exactly what they are doing too. Just twice in the period between 2006-2016 has the track been rated anything other than Good heading into the Melbourne Cup.