Wodonga Gold Cup among the country's best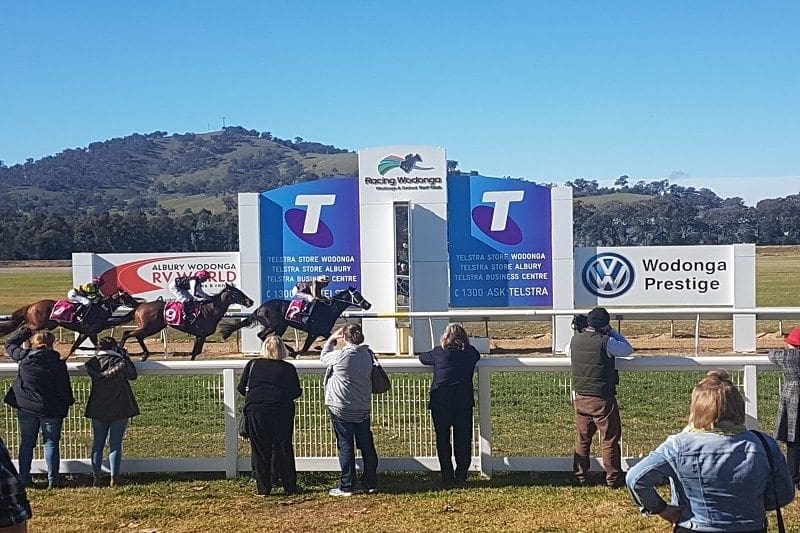 THE Wodonga Gold Cup is expected to be one of the biggest country race days of the 2017/18 race season, and General Manager of the Turf Club Tom O'Conner believes the raceday experience is one of the more unique ones outside of the metropolitan areas.
Prior to race one at the rural track; patrons were flooding in the gates and occupying the marquee areas, which is could be a record-breaking day on track for the WTC.
The General Manager believes the crowd on course so early in the day is testament to the success of the event.
"It's been really good so far," O'Conner told HorseBetting.com.au.
"Even at this early stage the marquees are pretty much full, there's around 500 in the VIP area right now.
"That's the main thing."
O'Conner believes the decision to make the raceday a public holiday in the city has made an exponential difference.
"We're growing it each year, the city is really getting behind it and embracing it.
"The helps without a doubt, it makes a huge difference. It means the city can have a day off and that makes a huge difference in this day and age when people are working 24/7.
"If the city can have one day off where we get to celebrate everything that is Wodonga I think that is pretty important."
Getting large patronage at the course is exciting for the local region, but to have the racing enthusiasts coming back year in, year out you need to put on quality racing.
A boost of prize money has helped the club attract the top trainers from around the country, including Darren Weir, Luke Oliver as well as the Ellerton and Zahra camp.

O'Conner said the hard work that the staff members of the WTC have put in over the last year has ensured the event runs without a hitch, and in turn keeps bringing the big names back to the border.
"It's good for the track, it's good for the track team and it just speaks to the quality of work they have put in," he said.
"It speaks volumes about the quality of the surface that these trainers are coming down and willing to compete in a country area."
Being a border town to the NSW rural city of Albury means there was always going to be rivalry between the race clubs, and O'Conner said that while the Albury Gold Cup is a great event, the Wodonga Gold Cup has its own special charm.
"You're a lot closer to the action here, it's a very unique track.
"It's a very unique course and we set things up a little differently. We've got arguably the best VIP area that you can get in country racing.
"The VIP area houses around 500 people and it's right up top of the track.
"Our track and course offers something a little bit different and unique and it's our point of difference."