Valachi fillies on trial for 1000 Guineas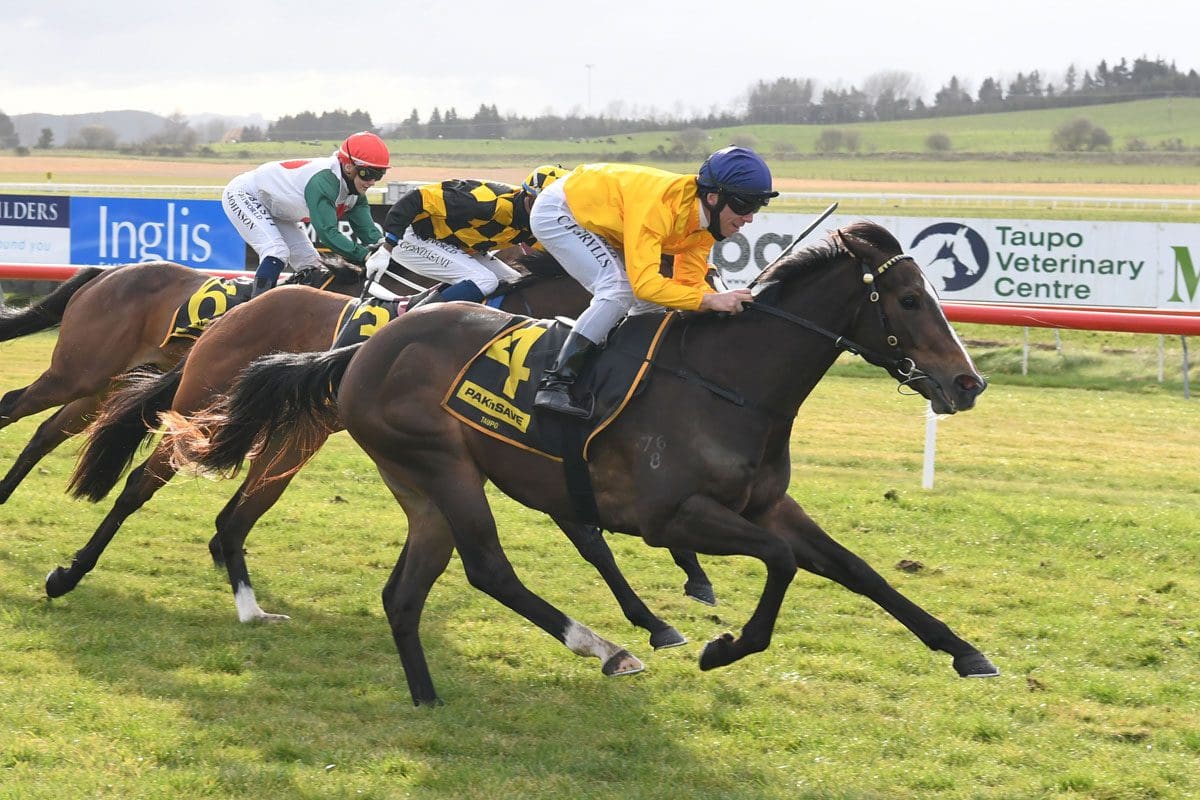 A pair of Stephen Autridge and Kris Shailer-trained three-year-old fillies will this weekend aim to enhance their chances of making the trip south for November's Group 1 Barneswood Farm New Zealand 1000 Guineas (1600m) at Riccarton.
Autridge and Shailer will produce Contributer filly Aris Aris in the Kilgravin Lodge 1300 at Matamata on Saturday and Tavistock filly Glory Bound in the Gartshore Construction 1200 at Tauranga a day later.
"They are a couple of fillies we like that are coming up all right. Track conditions might interfere a little bit we're looking forward to seeing what they can do," Autridge said.
Aris Aris won both her trials, beating subsequent Group 3 Gold Trail Stakes (1200m) runner-up Mustang Valley in the first of them, before she made a winning debut at Taupo earlier this month.
Autridge said she had come through that win well and would strip fit for Saturday's three-year-old contest.
"We really like her. If she wins this weekend, she's on the plane to the South Island to chase black-type down there and that's what we're hoping for," he said.
"I thought Saturday's race could have been stronger so I'm quite happy. You look at the ratings and the topweight is the same as us. I hope she wins but as long as it's a really encouraging run we'll be sticking to our plan. If she's disappointing then we might have to reassess."
Autridge said the tentative plan was for Aris Aris to tackle the Group 3 Barneswood Farm Stakes (1400m) at Ashburton on October 16 before heading to Riccarton for the Group 1 Barneswood Farm New Zealand 1000 Guineas (1600m) on November 13.
"She's just an average type," he said. "We've joked about her looking a bit better with the saddle on. She's an average type, average-sized, not big or overly strong but always willing to do her best."
Glory Bound had two unplaced trials before her debut second at Te Rapa earlier this month but Autridge said they felt she was at least the equal of Aris Aris.
"We're expecting a big run from Glory Bound," he said. "We really like her. We've left her in both the 1000 Guineas and New Zealand 2000 Guineas just in case they are both good chances and we can then decide whether to split them."
Autridge and Shailer will also produce Kelly Renee in the GCM Feeds 1200 and Karalino in the Waikato Equine Veterinary Centre 1400 at Matamata and Lilly's Lady in the Mills Reef Winery 1400 at Tauranga.
Autridge said Karalino was on a possible path towards the Group 2 Coupland's Bakeries Mile (1600m) at Riccarton on November 10.
"We just don't want too much rain for Karalino," he said. "We're really happy with her. She's had three trials and they've all been all right and one run that wasn't too bad but we're not keen on going around on a heavy track.
"We're not really too sure where we're at with Kelly Renee. She can handle any ground but she's drawn the outside. We'll just see what we do.
"Lilly's Lady was stakes placed last season as a three-year-old but just went a couple of ordinary runs after that. We spelled her and she's trialled up nicely. It might be a bit short for her this weekend but we think we can win a race or two with her this preparation anyway."
Autridge and Shailer cut back their travelling team to Christchurch earlier this week but two-year-old Thimble Theatre will definitely head south.
"She was a four-length trial winner at Te Rapa and there's a race down there for her on Saturday week. She'll have two races leading into the Welcome Stakes (1000m, Listed at Riccarton on November 13) so it's ideal for her."
Autridge reported that last Saturday's Hastings winner Communique had come through her win to his satisfaction and she would return there on Saturday week as a leadup to the Group 1 Livamol Classic (2040m) at Hastings on October 16.
"She'll go back to Hastings for the 2000m open and hopefully she goes a good enough race for her to go back two weeks later for the Group One," Autridge said.
"She's always been above average but she just wasn't at her best last season as a four-year-old but she looks back to her best as a five-year-old."