Punt Drunk : All Aboard The Kaonic Train! Next Stop All Star Mile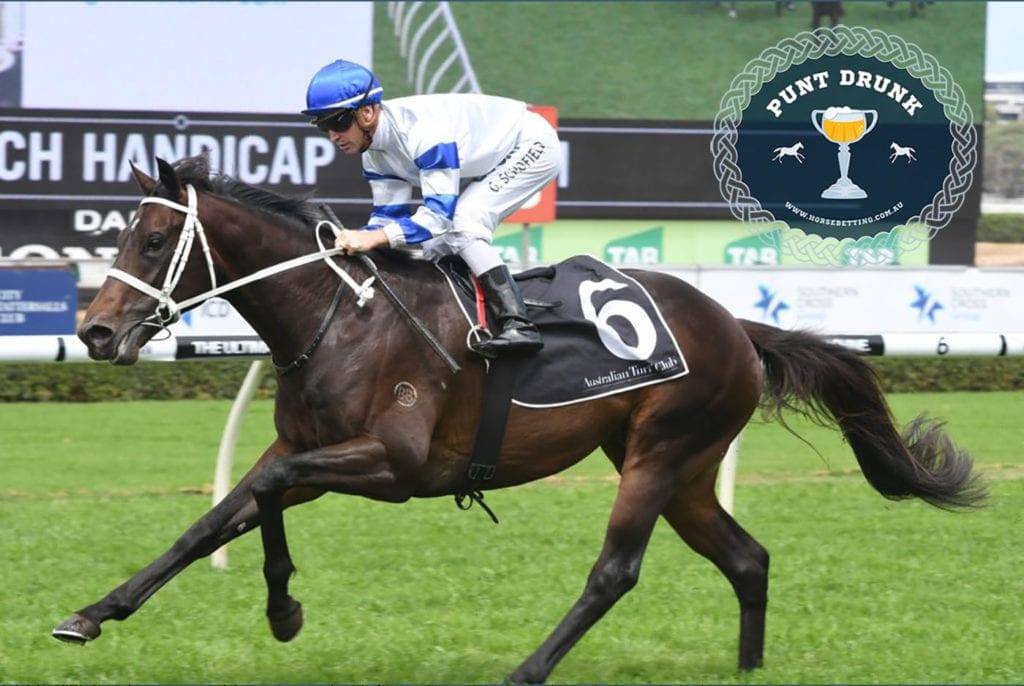 Punt Drunk Daily news – Monday, January 11 2021
Well, that's another weekend done and dusted! Conspicuous amounts of beer, plenty of winning tickets, and a weekend full of Chicken Parma's! However, we get greeted by Monday, the day where we all wish we didn't have to wake up to a 5am alarm and we could just live life to the fullest! In a hoodie, jeans and a schooner in our hand, but alas we move on to another week!
All aboard the Kaonic train! 🚂
Kaonic just holds off Life Less Ordinary in the Furphy Plate over 1800m. #7Racing pic.twitter.com/kbzbNL67c3

— 7HorseRacing 🐎 (@7horseracing) November 6, 2018
If there's one thing we love more than we love racing, it's a bloody good underdog story! This story of Kaonic screams it as well. The former Chris Waller trained gelding is now based in Melbourne with Neil Dyer and is being aimed to take out the Darwin Cup. However, there's one big carrot in his sights, the 2021 All Star Mile! Imagine this, a country horse going to take on the sorts of Arcadia Queen, Behemoth, Mystic Journey and plenty of other Group 1 superstars. Imagine Kaonic handles Moonee Valley better than those listed, and he bolts in the All Star Mile? That's what racing is all about, the one for the battlers! He's had starts in Group 1 races in the past and has been a listed grade winner as well, so he has plenty of experience in black type races. We're on board, and when the voting for the All Star Mile opens we're all aboard the Kaonic trained, stopping all stations to Moonee Valley! #KaonicAllStar
---
Staying apart proves the winning move!
A beautiful ride from @CWilliamsJockey sees Paradee win the TAB Wave at @GCTurfClub for @DOBrienRacing! pic.twitter.com/Z6qqobTK8R

— Sky Racing (@SkyRacingAU) January 9, 2021
You head up to the Gold Coast in January and you think how bloody good is this? A fortnight away for the Magic Millions, Cavill avenue has your name written all over it and you're about to ride a winner that will change your career! How bloody good does that sound? Well that's the dream, however travelling Victorians, Craig Williams and Luke Nolan were segregated from the rest of the jockey's at the Gold Coast on Saturday and boy did it pay dividends! With important wins aboard Paradee and Finance Tycoon respectively the two Victorians truly showed that #VicsDoItBetter
---
We're going to keep today's version of Punt Drunk nice and short, because we don't want to overshadow how big of an achievement it will be if Kaonic can get into the All Star Mile! We're on board, we're going to make sure you are with us along the journey as well! All Star Mile into the Darwin Cup!!! Yes please!
---
Monday Bookmaker Promotions
Remember to always open multiple online bookmaker accounts, to be a chance of securing the top odds.
---
Monday Racing Tips – January 11 2021
---
Punt Drunk's Best Bet Of The Day
---
About Punt Drunk
Welcome to Punt Drunk! Our new daily column covering all the latest horse racing and punting controversies, dramas and headline news. Have a story or gripe or issue that just grinds your gears? Just hit us up in the comments or contact us page and our jaded, punt hardened Punt Drunk staff will give it the Punt Drunk treatment it deserves. Don't expect pleasantries or typical racing media fanboy gloss from Punt Drunk – we're on the punt and we don't have time to bullshit; the next is about to jump…
If you have any stories that you want our Punt Drunk Team to cover or just want to say G'day send us a message on: