Makybe Diva Stakes betting
The Group 1 Makybe Stakes is named in honour of the three-time Melbourne Cup winner and carries a purse of $400,000.
The 1600m feature is run at Melbourne's premier race track Flemington in mid-September and gained its group one level status in 2013. It was originally named the Craiglee Stakes up until 2006 when Racing Victoria changed the name.
Due to the middle distance of the mile, the winner's list features a wide-range of thoroughbreds that includes sprinters, middle distance horses and stayers.
Even though the distance suggests this race might be a key lead-in to the Cox Plate, the winner's list suggests that the Makybe Diva is better suited to the horses heading towards the Caulfield and Melbourne Cups.
2010 Melbourne Cup winner Shocking used the Makybe Diva in its preparation and trainers have since used it as a key lead into the Melbourne Cup.
Betting on the Makybe Diva Stakes
Most bookmakers will open markets for the Makybe Diva Stakes in July/August, once all the nominations are received. This can differ depending on the bookmaker, so keep checking in with our bookmakers listed below for updated markets.
Crownbet
Sportsbet
William Hill
Bet365
Luxbet
Palmerbet
Crownbet and Sportsbet are industry leaders in getting Australian horse racing markets out early for punters. With an ever-changing market, these bookmakers do a great job at predicting which horses will compete in the major races and punters get to enjoy the benefits of betting on futures markets.
Betting statistics for the Makybe Diva Stakes
In the last 33 years, only 11 favourites have won the Makybe Diva Stakes, with a further 11 having filled a placing.
Only two of the last 10 favourites have won with an average price of $2.33 which makes the group one a wide-open affair where favourites don't have a good record.
Four of the last 10 favourites have failed to finish in the first three and an incredible eight horses in the last 33 years have won paying in double figures. The average price for those winners is $19.75 which made certain punters extremely happy.
Some of the favoured runners that suffered defeat include: Lights Of Heaven ($1.90), Our Smoking Joe ($3), Baryshnikov ($1.90), Super Impose ($3), Typhoon Tracey ($2.05) and Apache Cat at $1.80.
Those are some champions that failed to win the Makybe Diva Stakes at short odds, but there have been some favourites win as well. We must not leave out Dissident ($1.82), Weekend Hussler ($1.90), Northerly ($2.15) and Sky Heights ($2.20).
Those names are synonymous with Australian racing and punters have to make sure they are betting on a champion to ensure their money is safe.
Punters should also note that the inside barrier draw is the most successful. There have been five winners from barrier one, with four wins coming in barriers six, eight and 11.
Recent Makybe Diva Stakes winners
Dulcify, Zabeel, Sky Heights, Northerly, Weekend Hussler – all champions of this race in past years, but the winners over the past few years all have one thing in common, they could all run out a strong mile and most of them could run longer distances.
The likes of the Fred Kersley-trained Northerly and Weekend Hussler were strong middle distance horses, but the trend has changed in recent seasons. The mile has been used as a stepping stone to longer distance races later in the spring and it started when Shocking won in 2010 before later winning the Melbourne Cup.
Since then, the winners have had a strong showing over more ground and it's not surprising to see a horse win this race in a fresh state. Recent winners Littorio, Southern Speed and Foreteller are best suited to 2400m which makes the Makybe Diva an interesting race.
Fawkner won in 2015 and its strongest distance is 2400m which the Caulfield Cup is run over. The sprinter-milers tend to avoid this race now and look for other options in the spring. Punters should tend to stay away from betting on mares. Only four mares have won in the last 31 years which did, however, include 2012 winner Southern Speed.
Latest runnings
2017: Humidor created a big upset when launching late to beat $1.70 race favourite Hartnell. Former New Zealand runner Humidor wasn't expected to hit top gear in a fresh state, but the group one winner sprouted wings down the Flemington straight to record and effortless victory. Hartnell battled on well for second, but it was an under par performance from the horse that was on the second line of the Cox Plate betting.
2016: Darren Weir-trained both first and second, with four year old Palentino Saluting from Black Heart Bart, who was the more fancied of the two runners with punters. Black Heart Bart had previously won the Memsie Stakes first up. Jumping at $2.05, Black Heart Bart hit the front at the top of the straight, but was a sitting duck for Mark Zahra and Palentino, who paid $9. He or she finished further back in third. Our full report.
2015: Fawkner had been withdrawn from the Memsie Stakes because of a poor barrier draw, but overcame a lack of a preparation race to win the Makybe Diva. The eight year old was ridden by Damien Oliver, who sent her forward early to overcome barrier 11. Oliver kept Fawkner close to the lead and eventually hit the front at the 200m mark. Rising Romance and Entirely Platinum pushed all the way but in the end it was Fawkner by a half neck.
2014: Dissident made it back to back group 1 wins in this race. Sitting second mid-race behind Messene, with a huge gap over the rest of the field, the pair slowed at the 600m mark. Around the behind Dissident moved up to Messene with the field charging behind. Fawkner was the main threat and finished hard but the $2.70 favourite held on for a great victory with Ben Melham onboard. Peter Moody was the trainer.
2013: Foreteller and Craig Newitt were victorious with the win paying straight up punters $15. Puissance De Lune (the Melbourne Cup favourite that year) was all the rage, jumping at $2.35. Foreteller, trained by Chris Waller, knocked Puissance De Lune off in the final few strides of the race, with another stayer Moudre ($91) back in third.
Best Makybe Diva jockeys and trainers to bet on
Damien Oliver loves riding in the Makybe Diva and he has the most experience out of any jockey that is currently riding.
Oliver has ridden 20 horses in this race for four wins and three placings. Only Craig Williams comes close with three wins from 12 starts and Craig Newitt has ridden a winner twice from eight starts. Oliver will again be prominent this year so check to see which horse he is riding.
If Fred Kersley lines up a horse in the Makybe Diva, it might pay to take notice. He is unbeaten in two starts (Northerly, Marasco) and he has a nice team of horses ready to stake their claim again.
Top trainers including Robert Hickmott, Mick Price and Chris Waller have all won it once. Top Victorian trainer Darren Weir has had only three runners for two placings, but watch for his team entering the spring as he is only getting better as a trainer.
Makybe Diva past winners
2017 – Humidor
2016 – Palentino
2015 – Fawkner
2014 – Dissident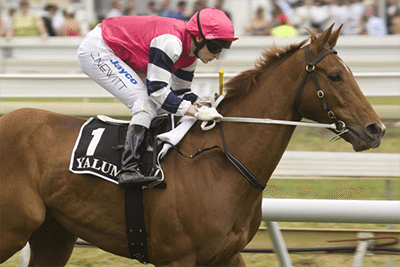 2013 – Foreteller
2012 – Southern Speed
2011 – Littorio
2010 – Shocking
2009 – Vigor
2008 – Weekend Hussler
2007 – Marasco
2006 – Pompeii Ruler
2005 – Confectioner
2004 – Hug's Dancer
2003 – Pentastic
2002 – Northerly
2001 – Native Jazz
2000 – Go Flash Go
1999 – Sky Heights
1998 – Umrum
1997 – Marble Halls
1996 – Saleous
1995 – Jeune
1994 – Mahogany
1993 – Mannerism
1992 – Star Of The Realm
1991 – Durbridge
1990 – Zabeel
1989 – Apollo Run
1988 – High Regard
1987 – Military Plume
1986 – King Phoenix
1985 – Fine Offer
1984 – Prolific
1983 – Pleach
1982 – Rose Of Kingston