Hong Kong International Races prize money rises to HK$118 million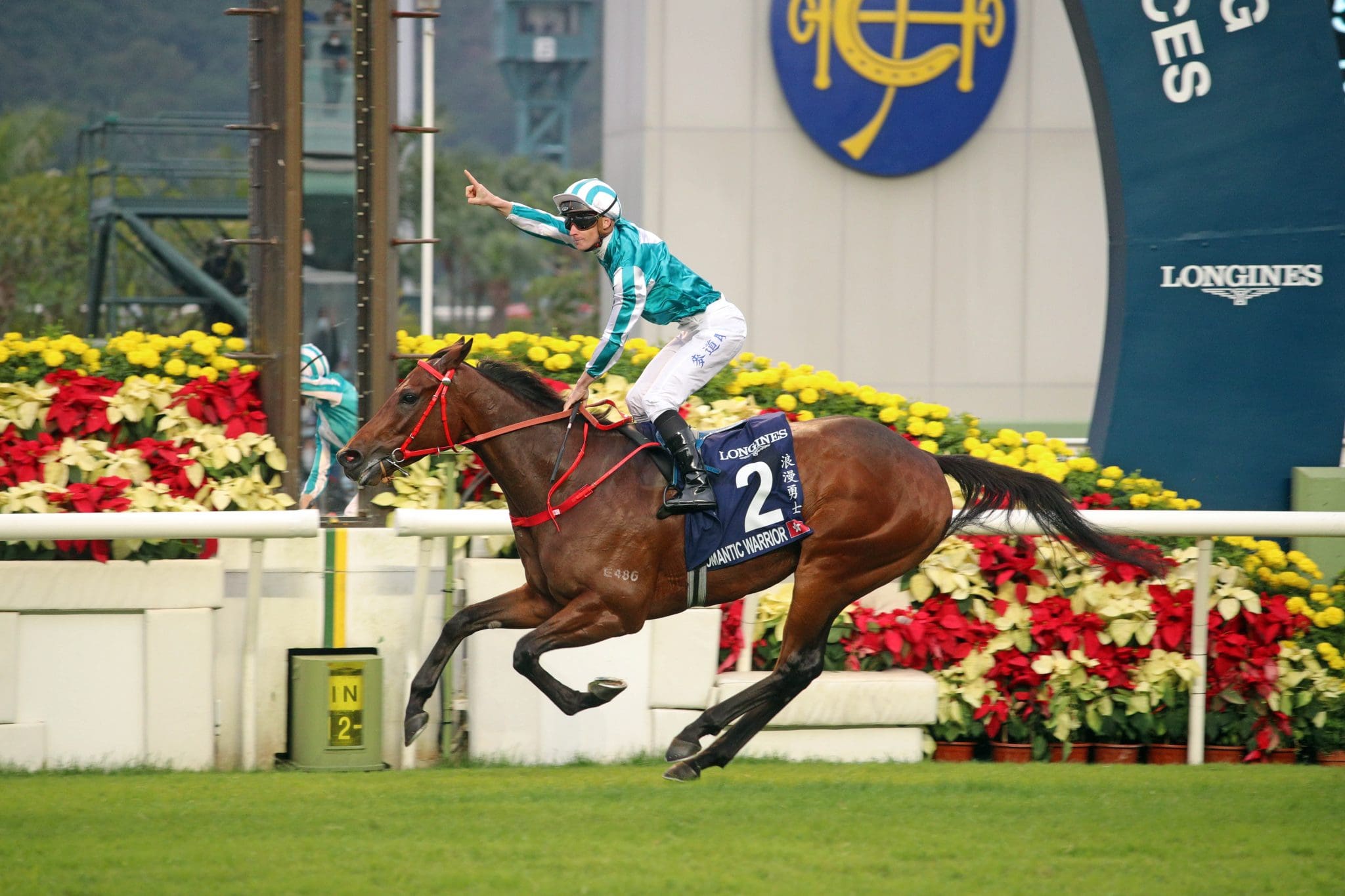 Prize money for the 2023 Hong Kong International Races (HKIR) will be worth an unprecedented HK$118 million as the December showpiece meeting continues to host the world's richest Group 1 turf races over 1200m, 1600m and 2000m.
The Group 1 Hong Kong Cup – the jurisdiction's richest race – receives a 5.9% increase to HK$36 million, the Group 1 Hong Kong Sprint (1200m) is boosted by 8.3% to HK$26 million, the Group 1 Hong Kong Mile (1600m) grows by 6.7% to HK$32 million and the Group 1 Hong Kong Vase (2400m) advances 9.1% to HK$24 million.
Underlining their elite quality, three of last year's Group 1 HKIR features – the Hong Kong Mile, the Hong Kong Cup and the Hong Kong Sprint – figured in the World's Top 100 Group 1 Races in 2022.
With the glittering HKIR meeting highlighting Hong Kong's stunning prize money growth, each of the city's 12 Group 1 races will rise by a minimum of HK$1 million – a combined HK$20 million boost – as part of an overall prize money increase of 10%.
The enhancements cap Hong Kong's record prize money and incentive structure of an estimated HK$1.73 billion across the 2023/24 season.
In addition to the lucrative purses on offer at HKIR, Hong Kong will also stage the richest Group 1 turf race over 1400m with the Queen's Silver Jubilee Cup (1400m) to carry HK$13 million in prize money, while the Club has also lifted Group 2 and Group 3 races to HK$5.35 million and HK$4.2 million – hikes of 7.0% and 7.7%, respectively.
Mr Winfried Engelbrecht-Bresges, Chief Executive Officer of The Hong Kong Jockey Club, said: "The Hong Kong International Races continue to be widely recognised as the 'Turf World Championships' and the HK$118 million total prize money on offer next season also underscores the Club's commitment to attracting and rewarding the world's best horses and their connections.
"With growing competition around the world, it is crucial that Hong Kong's two international race days – LONGINES Hong Kong International Races and FWD Champions Day – continue to be destinations of choice for owners, trainers and jockeys from around the world.
"As we saw in December with the successful staging of 2022 Hong Kong International Races and again with latest wonderful FWD Champions Day meeting, these prestigious international meetings allow us showcase Hong Kong's world-class racing on the global stage."
Including substantial increases to the PP and PPG bonus scheme, Hong Kong's domestic racing prize money pool will rise by 8% alone next season – with an additional HK$94 million on offer – to HK$1.38 billion.
"Before the 2022/23 season, we undertook a thorough review of our prize money and incentive structure and decided then to commit to continuous investments into the future, which has resulted once more in the significant prize money and additional incentives outlined over the past two weeks," Mr Andrew Harding, Executive Director, Racing, The Hong Kong Jockey Club, said.
"Providing attractive incentives and increasing returns on investments for our Owners are central to these enhancements and we believe that these increases will provide additional support proportionate to their investments."
As a result of these substantial prize money boosts for 2023/24, the Club has also approved an extension of the closing date for the 2023 Horse Ballot until 5pm Thursday, May 11.
More New Zealand horse racing news