Wakefield says Roman Aureus is ready for Gold Coast challenge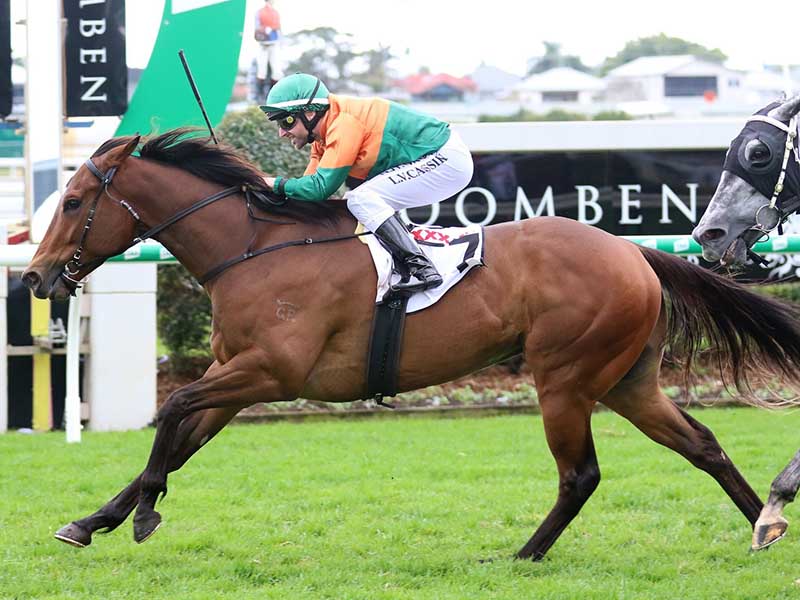 Brian Wakefield says his talented gelding Roman Aureus is primed for a strong showing in his third run this campaign at the Gold Coast on Saturday.
A winner of four from 17, the home-bred son of Red Element, will be shooting for his first win this campaign and Wakefield is happy with the preparation. He said the extra miles in Roman Aureus's legs and a push out to 1400m was ideal for the 4-year-old.
First up, Roman Aureus was bumped out of the gates and finished eighth out of a 10 horse field, before showing more last start, when he was caught three-wide for much of the trip, finishing second behind Stampe.
Wakefield is hoping for a change of luck on Saturday in the Benchmark 85 Handicap at the Gold Coast but admits the draw is not favourable.
"With the 12 alley, it's obviously a little bit of a concern, but I think he should be able to roll in behind the speed there somewhere over the 1400m," he said
"Obviously from out wide we always hope for a bit of luck from those gates.
"He's always shown me that he is going to get further as he goes, and I think now he probably is looking for it."
Despite Roman Aureus' stellar record (13: 4-3-2), he hasn't always been the stable star.
"He was a bit of a slow learner," Wakefield said.
"I took him to Gatton where I thought he'd be very hard to beat in a QTIS Maiden and he got belted from pillar to post … he sort of lost a bit of confidence after that and took him a while to get his confidence back.
"With time and further experience, he gained a bit of confidence and he's certainly not afraid to get in amongst it now."
The classy gelding will head to a Class 6 1600m race at the Sunshine Coast at the end of the month, but Wakefield is not looking too far ahead.
"At this stage we'll put him through his grades, then take it as it comes after that but we'll go to the mile next time," Wakefield said.
"Then depending how we go there — I didn't want to give him too long of a prep over Summer — so I'll put him away and then possibly bring him back for the Winter Carnival.
"If he can go through his grades, there might be the right sort of race for him, but we've got nothing sort of earmarked for him at this stage."
The four-year-old gelding is the current $4.80 favourite with leading racing bookmakers in the final race on the card, a 1400m Benchmark 85.
Wakefield, who is based out of Ascot in Queensland, is the son of former jockey and trainer Brian Wakefield Senior.
More horse racing news