Trevor Montgomerie takes a strong team to Alice Springs Cup Carnival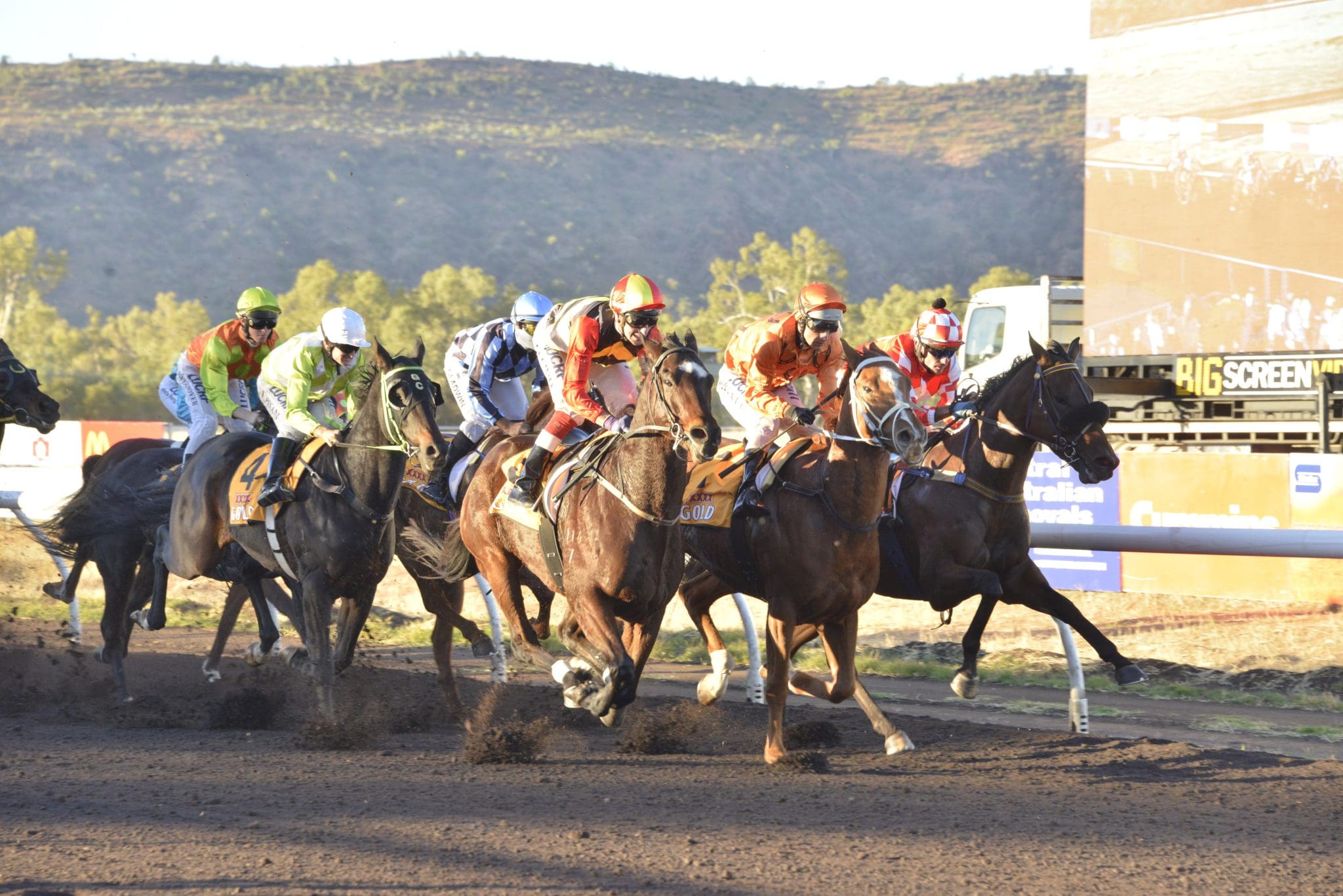 It's 1226km from Port Augusta to Alice Springs.
But like other interstate trainers that hasn't stopped Trevor Montgomerie from making the trip to experience the Alice Springs Cup Carnival for the first time.
The 2022 Carnival starts on Saturday (April 8) with four meetings scheduled during April before the $110,000 Alice Springs Cup (2000m) and $100,000 Pioneer Sprint (1200m) on May 1.
For Montgomerie, who has brought a team of nine horses with him to the Red Centre, he is certainly making up for lost time.
And no, it had nothing to do with the Covid pandemic.
"I was going to come up last year, but I broke my leg," he said.
"I fell off the bloody horse truck loading horses – I ended up having eight months off.
"Had to put the Alice trip on hold for 12 months."
Montgomerie, 65, who started training "when he was around 27", rarely ventures out of South Australia and arrived in Alice Springs three weeks ago.
His horses clearly have the class and at a recent meeting at Pioneer Park he had a winning treble.
"This is the furthest I travelled – I just race around South Australia. I've gone over to Mildura – that's about as far as that way I've gone," Montgomerie said.
"I'm a country bloke and I really support country racing."
Taking horses to the Northern Territory was always a consideration, but in the end Montgomerie was encouraged to head north.
"A good friend of mine, Gary Searle, who is a trainer, lived up here for a long time. I always used to say to him that I wanted to go there," he said.
"In the end he used to say to me that if you don't go you'll regret it.
"I've got some nice horses, so I decided we'd venture up and it's worked out pretty good.
"It was time for me to make a bit of a move up here and see how I go."
The likes of Addictions, Bryan's Babe, A Thousand Degrees, City Jet, Well Known and Oddsocks have already made a serious impact, with Lancer and Waterbom also representing the stable.
"My horses have been very competitive. I've been really pleased," Montgomerie said.
"Couple won by nice margins the other day to give me a bit of a kick along.
"A good friend of mine brought a good horse called Tanner. I had a bit of trouble with him when he first got here.
"I knew he had ability. He was resisting the tongue tie, but we think we may have found the answer to him and hopefully we can run him in the Pioneer Sprint."
After three disappointing runs in Alice Springs in March, Tanner was the subject of a major betting plunge with horse betting sites when he was crunched from $17 into a $3 favourite before blitzing 0-64 opposition by seven lengths over 1200m.
"We sort of come up here with the idea to have a go at the Pioneer Sprint because we had three nice horses to have a crack at it – Tanner, Addictions and Bryan's Babe," Montgomerie said.
"I'm going to back Tanner up this weekend because I said to the owner that hopefully we can win and get more points to go into the Pioneer.
"I think if he runs as good as he did the other day he will be right on the mark."
Alice Springs has certainly made an impression on Montgomerie.
"The race club has been really good to us – can't do enough for us. I've been happy with that," he said.
"They've got a horse walker here.
"Local trainer Terry Gillett's daughter Dakota rides three of four for me every morning.
"I've been pretty lucky.
"I've really enjoyed it. My horses have enjoyed it.
"It was hot when we first got here which knocked us around a bit, but it's been beautiful weather now and the people are beautiful.
"I always wanted to come to Alice Springs – believe me I'd like to stay here if I was a bit younger.
"It's nice. It's a nice track."
Montgomerie's family are well known in the racing community, especially in South Australia.
"I started my training when was I shearing over on Kangaroo Island with a good friend of mine Barry Dunn," he said.
"He was breeding a few horses – I leased a horse off him and got going. You wouldn't believe it, it won first up and I got the bug.
"My grandfather trained for a long time over on the west coast of South Australia.
"Horses have been in my blood all my life.
"I was a rodeo rider when I was younger and rode trackwork for my grandfather.
"I gave it away for a little while to poke around Australia working in the mines.
"I got the training bug again and came back.
"I still go down to Port Lincoln, but I'm now based permanently in Port Augusta."
Now that Montgomerie has tasted the Red Centre are there plans to go a step further and take horses to the Top End for the Darwin Cup Carnival.
Not at this stage, but the goal posts could change.
"Everyone says keep going north, but I'm not taking nine horses to Darwin," he said.
"If Addictions, Bryan's Babe and Well Known run alright here in Alice we might consider taken them up there.
"What I would really like to do is to take a sprint horse up there and win my cousin's race up there – the Simone Montgomerie Lightning.
"I'd really like to go up there and do that, so if these horses do fire here then I might send one up.
"I will take it up myself."
The late Simone Montgomerie, who hails from Streaky Bay in South Australia, was a leading jockey in the Top End before succumbing to her injuries in a tragic fall on 2013 Darwin Cup Day at Fannie Bay.