Railway Stakes
Group One Betting Guide
| | |
| --- | --- |
| Date: | November 19, 2022 |
| Location: | Ascot Racecourse, Perth |
| Prize Money: | $1,000,000 |
| Distance: | 1600m |
---
ASCOT in Perth hosts the Railway Stakes, one of the feature mile races on the Australian calendar. The Group 1 Railway Stakes is worth $1,000,000 and is Perth's biggest race and punters get to see a good mix of local champions and the best from the east.
The most famous Railway Stakes victory was Northerly which won in 2000 and would later become a dual-Cox Plate and one-time Caulfield Cup champion.
One of the biggest myths is that Perth racing is at a lower class than that of Melbourne and Sydney, but we get to see some seriously talented horses in the Railway Stakes and many horses out of the Melbourne spring carnival stick on and compete at Ascot.
Betting for the Railway Stakes is open throughout the year at our recommended bookmakers and this year's field looks one of the better fields we've ever seen. It is held in mid-November so conditions are slick and perfect for picking a winner.
2022 Railway Stakes betting odds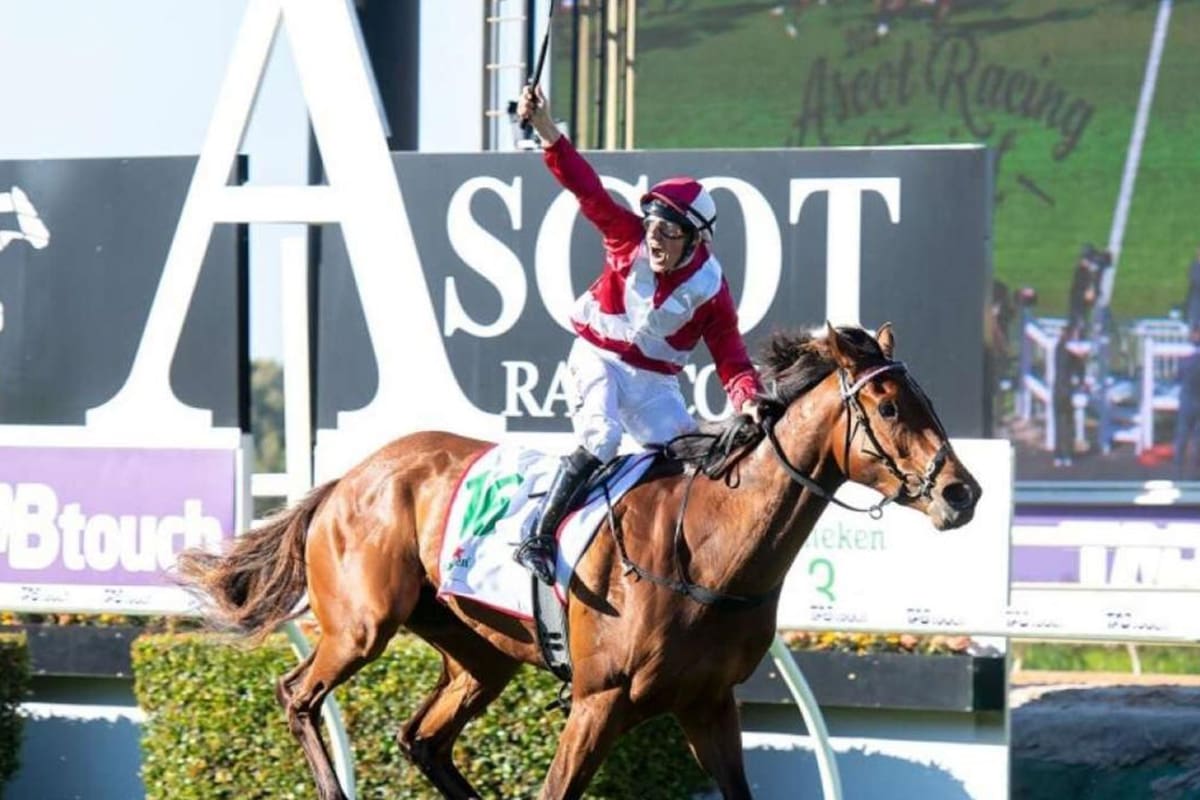 To Be Confirmed close to racing date.
Best Railway Stakes bookmakers
Australian online bookmakers show a lot of respect for the Group 1 Railway Stakes. Markets are opened very early due to the popular of the race and punters looking to get the best odds are never disappointed.
Between our listed betting sites, punters get a full fixed odds market and the best promotions in Australia. Odds are available now for one of the most exciting races in the summer.

Sport Table
---
Latest Railway Stakes News
---
Railway Stakes betting guide and tips
There has been only three favourites that have won in the last eleven years and that came in 2011 with local galloper Luckygray. Galaxy Star in 2018 and Western Empire in 2021.
Luckgray's win in 2011 was also one of the most controversial decisions in Australasian racing history as New Zealand runner He's Remarkable crossed the line first, but was deemed to interfere with Luckygray around the 1000m mark. That left many punters with a sour taste in their mouth, but punters who took Luckygray to win were not complaining.
Thankfully our bookmakers offer a protest payout deal where both winners get paid out.
Luckygray scored its second victory in 2013 and it was one of many double-figure odds chances to win the Railway Stakes. Sniper's Bullet won at $16 in 2009 before Gathering won a year later at $11. Local runner Mr Moet was too good for Luckygray in 2012 and it won paying $20.
Eight of the last 11 Railway Stakes favourites have failed to place, which isn't a good statistic for favourites punters, but the 2014 and 2015 winners both paid a good each way price of $5.
The best lead-up race to follow is the Lee Steere Stakes at Ascot two weeks prior. Six winners have come out of the Lee Steere, but the increase in prize money to $1 million has meant punters need to follow the Melbourne spring carnival form as well.
Good Project won in 2015 and fellow eastern runner Messene finished in second. More and more eastern raiders will travel to Perth and the form stacks up nicely.
Paul Harvey is the best jockey to follow with three wins and although he has had only three runners, Chris Waller has had a win and a place in the Railway Stakes.
Remarkably jockey Willie Pike has rattled off four successive Railway Stakes (2018-2021) wins.
---
2022 Railway Stakes Final Field
The field for the 2022 Railway Stakes is set to be released on Tuesday, November 15, 2022.
---
Previous Railway Stakes Fields
Plenty of Group 1 superstars of the West have won the Railway Stakes. Here is what the field look like for the 2021 edition.
| No. | Silks | Horse | Trainer | Jockey | Barrier | Weight |
| --- | --- | --- | --- | --- | --- | --- |
| 1 | | Valour Road | Simon Miller | Brad Rawiller | 17 | 58kg |
| 2 | | Massimo | Chris & Michael Gangemi | Clint Johnston-Porter | 11 | 57.5kg |
| 3 | | The Velvet King | Darren McAuliffe | Kyra Yuill | 9 | 56.5kg |
| 4 | | Dance Music | Simon Miller | Brad Parnham | 15 | 56kg |
| 5 | | Too Close The Sun | Lindsey Smith | Joseph Azzopardi | 2 | 55kg |
| 6 | | Comfort Me | Rhys Radford | Peter Knuckey | 16 | 53kg |
| 7 | | Dig Deep | Daniel & Ben Pearce | Patrick Carbery | 7 | 53kg |
| 8 | | Kaptain Kaos | Michael Grantham | Lucy Warwick | 10 | 53kg |
| 9 | | Kay Cee | Neville Parnham | Steven Parnham | 6 | 53kg |
| 10 | | Kissonallforcheeks | Daniel Morton | Chris Parnham | 1 | 53kg |
| 11 | | Naughty By Nature | Jason Miller | Jordan Turner | 12 | 53kg |
| 12 | | Notorious One | Chris & Michael Gangemi | Shaun O'Donnell | 4 | 53kg |
| 13 | | Platoon | Neville Parnham | Jason Brown | 14 | 53kg |
| 14 | | Son Of Bacchus | Rhys Radford | Jason Whiting | 8 | 53kg |
| 15 | | Tellem We're Comin | Daniel Morton | Troy Turner | 13 | 53kg |
| 16 | | Western Empire | Grant & Alana Williams | William Pike | 3 | 53kg |
| 17 | | Media Baron (1E) | David Harrison | Jade McNaught | 5 | 53kg |
2021 Railway Stakes result

1st – Western Empire ($1.60)
2nd – Comfort Me ($6.70)
3rd – Kissonallforcheeks ($2.10)
Recent runnings of the Railway Stakes
All eyes were on William Pike to make it four wins in a row and for Western Empire to claim the great Railway Stakes. Western Empire was the heaviest backed horse to date jumping at $1.60 and the punters were right to put all their eggs in one basket. The four-year-old gelding had the entire race go it's way as sit with the top of the pack until the final turn, when Pikey asked him to give the slightest that was the end right there, sprinting away to win by just under 4 lengths.

Despite Inspirational Girl being lightly raced, jockey Willie Pike gifted trainers' Grant and Alana Williams their

fourth Railway Stakes in 2020

. The five-year-old mare defeated Too Close To The Sun by close to two lengths, with Uni Time finishing two lengths further back. It was owner Bob Peters fifth win in the Railway Stakes and one that put Inspirational Girl in the mix to feature prominently in the 2021 Spring. Inspirational Girl went on to run second in the

Kingston Town Classic

several weeks later.

The Wizard of the West went back to back in the Railway Stakes when he steered home

Regal Power in a dominant victory

. After being one of the last horses into the home straight, Regal Power stormed home to get the better of Best Of Days and Plantoon in impressive fashion

Galaxy Star came into the 2018 Railway Stakes as a red hot favourite and under a brilliant ride from William Pike the Bob Peters runner delivered a famous win. Coming into the straight on the fence and in sixth position, Pike steered the Star to the middle of the track and burst away to win ahead of Gatting and Material Man.

Most of the attention was on whether Tom Melbourne could break its group one duck, but it was long shot Great Shot which scored its biggest win. The Rhys Radford-trained runner wasn't fancied at $27.80, but it staved off a big challenge from quality runners Black Heart Bart and Tom Melbourne.

One of Western Australia's champion trainers Lindsey Smith saluted with Scales of Justice. With prominent Hong Kong jockey Douglas Whyte on board the gelding lead from start to finish in a commanding performance. Scales of Justice beat home the Chris Waller-trained Good Project ($4.60) and pre-race favourite Perfect Reflection.

Read a full report

.

Good Project won by two lengths over fellow easterner Messene. The Chris Waller-trained horse was left alone in front and held a two-length margin to the line. The field was stacked with Perth's best with the likes of Delicacy, Balmont Girl and Real Love. This win signified that the increase in prize money would result in many more eastern-trained horses competing.

The classic combination of trainer Grant Williams and jockey William Pike linked up with Elite Belle. The stylish mare received a great ride from Pike in winning by just under a length. The then six-year-old carried only 53.5kg due to the likes of The Cleaner and Smokin' Joey being in the field. It capitalised on that and produced one of the better wins in the race's history.

Luckygray made it two Railway Stakes wins with a come-from-behind victory. The flashy grey was slow away as usual and was produced five wide in the straight. Second placegetter Platinum Rocker looked the winner, but Luckygray demonstrated its class and won at double figure odds.

Mr Moet was another Railway Stakes winner to use a light weight to its advantage. The Adam Durrant-trained gelding carried only 53.5kg in holding out a fast-finishing Luckygray which stormed home down the outside. The five-year-old was a $20 chance in the market and beating a field of 16 which included Playing God, Ranger and Wall Street among others was class personified.

A rather shameful outcome for stewards, Luckygray was awarded the victory for interference caused by He's Remarkable at the 1000m mark. The marginal interference was deemed enough to turn around the result, gifting Luckygray its first win in the Railway Stakes. It ran as the favourite and denied Roger James and He's Remarkable a famous win for the Kiwis. It will long be remembered as one of the biggest blunders in horse racing.
Railway Stakes past winners list
Railway Stakes

Past Winners
Year
Horse
Jockey
Trainer
2021
Western Empire
William Pike
Grant & Alana Williams
2020
Inspirational Girl
William Pike
Grant & Alana Williams
2019
Regal Power
William Pike
Grant & Alana Williams
2018
Galaxy Star
William Pike
Grant & Alana Williams
2017
Great Shot
Craig Staples
Rhys Radford
2016
Scales Of Justice
Douglas Whyte
Lindsey Smith
2015
Good Project
Craig Williams
Chris Waller
2014
Elite Belle
William Pike
Grant Williams
2013
LuckyGray
Shaun O'Donnell
Trevor Andrews
2012
Mr Moet
Daniel Staeck
Adam Durrant
2011
LuckyGray
Shaun O'Donnell
Gino Poletti
2010
Gathering
Craig Williams
John Thompson
2009
Sniper's Bullet
Nash Rawiller
Tracey Bartley
2008
Glided Venom
Patrick Carbery
Steve Wallace
2007
El Presidente
Troy Turner
Bruce Watkins
2006
Belle Bizarre
Paul King
Rob Bynder
2005
Covertly
Lucas Camilleri
Stan Bates
2004
Modem
Paul Harvey
Trevor Andrews
2003
Hardrada
Jason Whiting
Lou Luciani
2002
Old Fashion
Stephen Miller
Vernon Brockman
2001
Old Comrade
Paul Harvey
Lindsey Smith
2000
Northerly
D Miller (Jnr)
Fred Kersley
---
Railway Stakes

Past Winners Pre 2000
Year
Horse
1999
Slavonic
1998 (Dec.)
Machine Gun Tom
1998 (Jan.)
Wiloughby
1996
Bold Extreme
1995
Jacks Or Better
1994 (Dec.)
Zapari
1994 (Jan.)
Island Morn
1992
Welcome Knight
1991
M'Lady's Jewel
1990
Medicine Kid
1989
Better Loosen Up
1988
Marwong
1987 (Dec.)
Jungle Dawn
1987 (Jan.)
Miss Muffet
1985
Valley Of Carome
1984
Eastern Temple
1983 (Dec.)
Getting Closer
1983 (Jan.)
Sanatate
1981
Iko
1980
Golden Heights
1979
Asian Beau
1978
Sarsha's Choice
1977 (Dec.)
Marjoleo
1977 (Jan.)
Alpine Wind
1975
Detonator
1974
Cambana Lad
1973
Starlow
1972
Millefleurs
1971
Royal Spring
1970
Kilrickle
1969
Gold Casket
1968
La Trice
1967
Tudor Mark
1966
Tudor Mark
1965
Blue Spring
1964
Sweet Saga
1963
Yenton
1962
Royal Thrust
1961
Big Bob
1960
Westmaster
1959
Aquanita
1958
On Guard
1957
Young Filipino
1956
El Boom
1955
Cunderdin
1954
Maniana
1953
Earl James
1952
Aptofine
1951
Beau Temps
1950
Chieftain Warrior
1949
Tania
1948
Gold Patois
1947
Sorcery
1946
Thorium
1945
Falsetto
1944
Bobby Breen
1943
Beaufine
1942
Flame Lady
1941
Hinda
1940
Pretoria
1939
Winbyie
1938
Tetreen
1937
Temple Coyn
1936
Gay Gipsy
1935
Desert Hero
1934
Aclis
1933
Earl Cunje
1932
Jolly Fair
1931
Comprador
1930
Coette
1929
Hint
1928
Columban
1927
Jolly Odd
1926
Cunningman
1925
Eupator
1924
Borgia
1923
Jolly Handsome
1922
Sweet Doris
1921
Fair Intervener
1920 (Dec.)
Bobaris
1920 (Jan.)
Andronicus
1918
Acclivity
1917
Quiara
1916 (Dec.)
Minever
1916 (Jan.)
Simple Maid
1914 (Dec.)
Lilveil
1914 (Jan.)
Werenda
1912
Saturate
1911
Apple Charlotte
1910 (Dec.)
Artesian
1910 (Jan.)
Thigen Thu
1908
Lady Agnes
1907 (Dec.)
Betsy Burke
1907 (Jan.)
Man O'War
1905
Scorher
1904
Possum
1903 (Dec.)
Display
1903 (Jan.)
Meteorite
1901 (Dec.)
Limber
1901 (Jan.)
Australian
1900
First Mate
1899
Yatheroo
1898
Onslow
1897
Primrose
1896
Dryden
1895
Florrie
1894
Carbine
1893
Lockeville
1892
Lord Byron
1891
Will O' The Wisp
1890
Wandering Willie
1889
Hermit
1887
Nimrod