Racing Queensland announces all-weather protocol for SEQ meets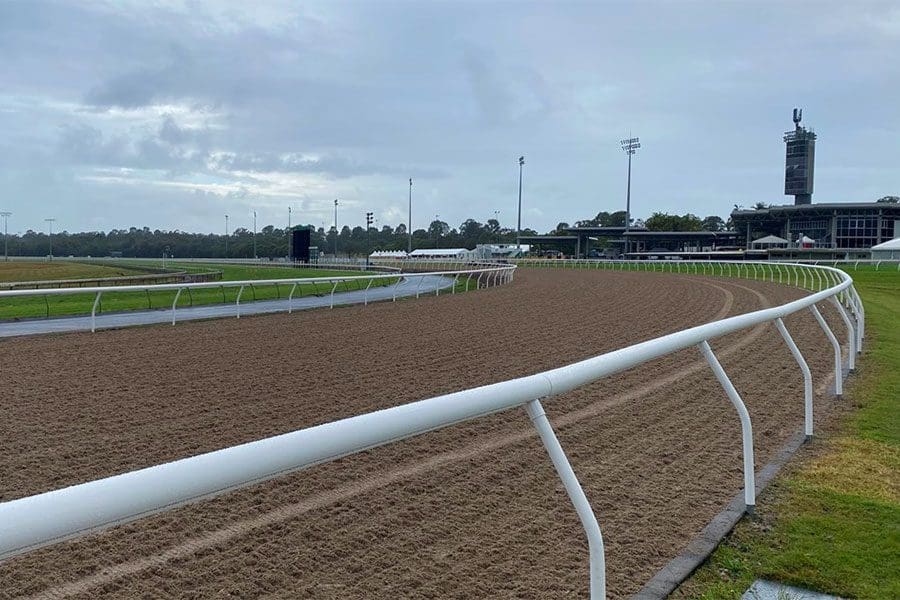 Abandoned race meetings in South East Queensland could be a thing of the past as Racing Queensland looks to implement an all-weather track procedure from October.
The recent construction of a Polytrack circuit at the Sunshine Coast Turf Club would allow abandoned turf meetings in SEQ to be transferred to the synthetic "after considering the track rating and the prevailing and forecast weather conditions".
With 26 SEQ meetings abandoned in the past three years due to track conditions and/or severe weather and over $5.8 million in prizemoney forfeited, Racing Queensland CEO Brendan Parnell said it is a "much-needed" solution.
"The new Polytrack at the Sunshine Coast provides the Queensland racing industry with a much-needed all-weather solution," Parnell said.
"By introducing an all-weather track procedure, we can maximise returns to participants, while providing more racing opportunities for horses.
"Corbould Park is one of the state's busiest racing precincts, but the procedure would not just be limited to the Sunshine Coast, it will provide optionality for any race meeting across SEQ to be transferred to the all-weather track should the conditions require.
"The planned installation of a Polytrack at the Gold Coast will ensure greater flexibility into the future."
Although the transfer of meetings will ensure that race days can proceed, the field sizes and race distances may need to be amended in order to maximise the safety of all participants.
In these circumstances, Racing Queensland's balloting conditions would be applied to meet the safety limit of field sizes.
Sunshine Coast Turf Club CEO John Miller supports the introduction of this all-weather procedure.
"The new Polytrack provides significant benefits for both racing and training at the Sunshine Coast," Miller said.
"The new procedure has been well prepared and one of the key features allows for greater flexibility to transfer races after the commencement of a meeting due to unsuitable weather.
"This ensures we give all participants the opportunity to conduct the races scheduled."
The introduction of the all-weather surface at the Sunshine Coast is a further boost to SEQ racing facilities, after the State Government announced the approval of a $31.5 million redevelopment package for the Gold Coast Turf Club which includes an all-weather track as well as lighting to cater for night racing.