Norvall hoping for New Year's injury resolution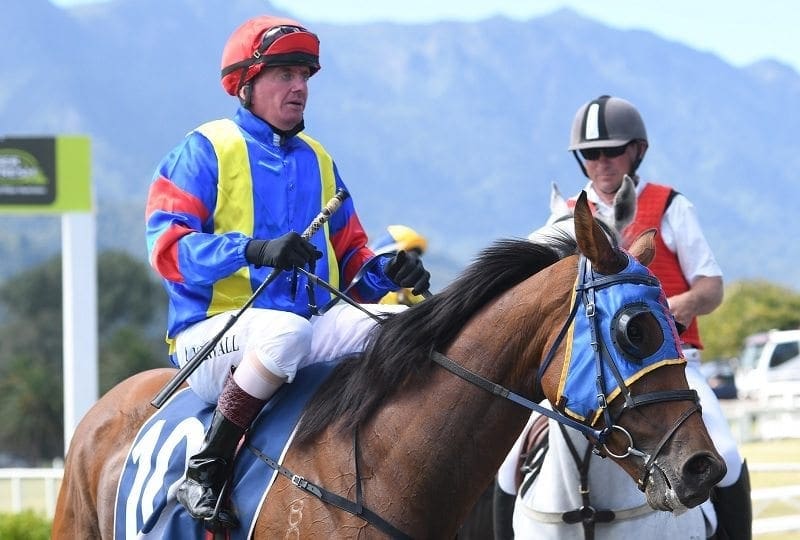 INJURED Cambridge jockey Rogan Norvall is hoping the New Year will bring about a welcome change of luck.
Norvall has encountered more than his share of injuries during his career and his New Year's wish should be to stay injury free for at least a whole year.
Norvall has spent more time on the sideline than in the saddle since he was injured in a horrific barrier incident at Te Aroha in April last year.
His leg was crushed against the back of the barriers when his mount suddenly backed out of his stall and he suffered a compound fracture of his tibia, a spiral fracture of his fibia, and a break behind the left knee.
He underwent surgery to have a rod inserted into the injured leg and after a long and gradual recovery he was finally back in raceday action last January. But if he had thoughts of an uninterrupted 2017 year of raceriding it wasn't going to happen.
He kicked home one winner, Itsabird last March, and several placings during what proved a rather brief return to the saddle.
By June he was again undergoing surgery, this time to remove the rod in his leg, and once over that setback he was rubbing his hands together in anticipation of getting back in the raceday saddle.
He did make it back but his return was even more brief. He rode two placegetters on his first day back at Rotorua on September 17, but that was to be his only rides so far this season as a couple of weeks later he broke his collarbone during trackwork.
"I was pulling up at trackwork and my horse stumbled and it never picked its feet up and I fell off," Norvall said.

Normally a broken collarbone doesn't take long to heal, but in Norvall's case it has had its complications.
"It had displaced and the CT scans show it hasn't been hardening up like it should," Norvall said. "It's been a long, slow process, but it's gradually getting there.
"I've got to go for another check-up on the 22nd (December) and hopefully I'll get the all-clear.
"If it's ok, I'll be riding a bit of work to get fit again and hopefully I can be back at the races in the New Year.
"It's going to be hard to break in again, especially at that time of year, but I can't wait to get back."
During his absence from the raceday action Norvall has kept his hand in with the horses. "I was helping Curraghmore Stud doing foal watch," he said.
Norvall knows it would be a pie ion the sky wish to ask for another Veyron, the best horse he has ridden and on whom he celebrated three Group One wins, but he'll never give up hoping to find that next top ride.
"It would be great to get on a good one again," he said.
"In fact any winner would be good."