Long Leaf heads 2018 Golden Slipper order of entry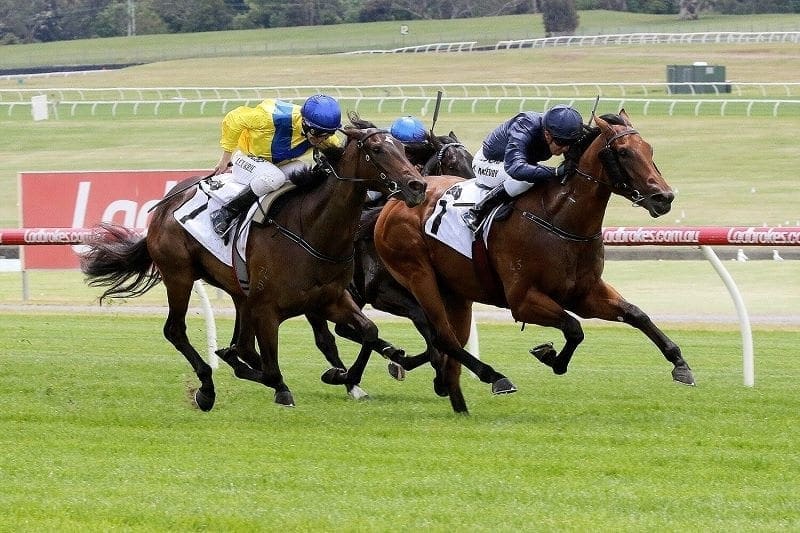 THE order of entry for the Group 1 Golden Slipper (1200m) on March 24 has seen the eligible numbers whittled down.
The Australian Turf Club (ATC) released its entry order on Monday morning, which is now limited to 50 runners. The field is headlined by the undefeated Hayes, Hayes and Dabernig colt, Long Leaf.
Long Leaf is a $26 outsider at Ladbrokes to win the $3.5 million feature.
While the Magic Millions 2YO Classic winner Sunlight may only be on the 14th line on the order of entry, the Tony McEvoy-trained filly is the $6 chance at Ladbrokes.
The trainer said he will run Sunlight in this Saturday's Group 2 Silver Slipper Stakes (1100m), the traditional lead-up event to the Golden Slipper.
"I think she needs two runs into the Slipper even with what she's done so far," McEvoy said.
Sunlight is the $2.60 favourite to win the Silver Slipper Stakes.
If the filly can claim the $3.5 million feature in March it will become the first-ever filly to complete the Magic Millions 2YO Classic/Golden Slipper double.
Our early Golden Slipper tip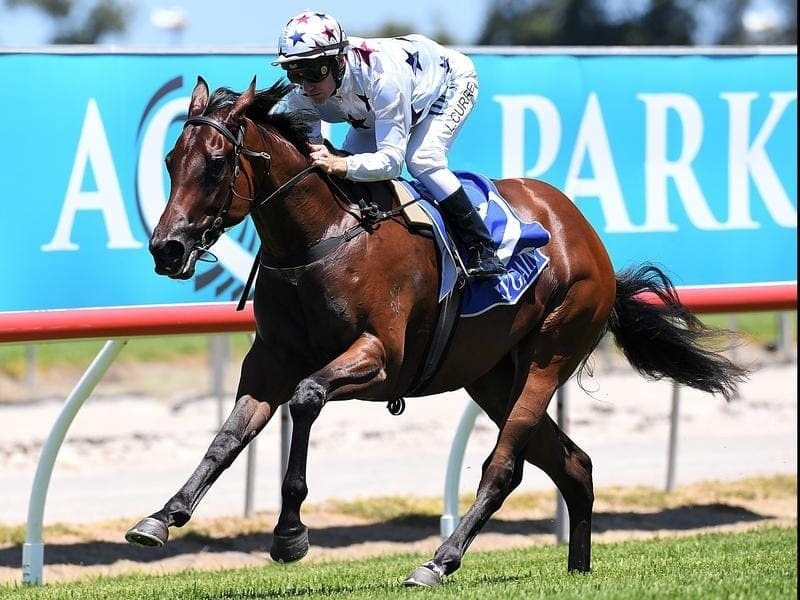 We wrote shortly after the Magic Millions 2YO Classic that Sunlight can create history by taking out the 2018 Golden Slipper and nothing has changed our minds of that fact.
The run in this weekend's Silver Slipper will be crucial, but we feel Sunlight is by far the best juvenile horse in the land and the filly should prove that in just over a month's time.
The $6 price at Neds will tighten right in if the Tony McEvoy runner can take out Saturday's Group 2, so click on the banner below to take advantage of what we deem to be generous odds.

2018 Golden Slipper Order Of Entry
Updated on 19th of February

| | | | |
| --- | --- | --- | --- |
| Ballot number | Horse | Trainer | Official Prize Money |
| 1 | Long Leaf | David & Ben Hayes & Tom Dabernig | $190,500 |
| 2 | Written By | Grahame Begg | $176,000 |
| 3 | Performer | Chris Waller | $169,500 |
| 4 | Enbihaar | David & Ben Hayes & Tom Dabernig | $148,500 |
| 5 | Meryl | Lee Curtis | $130,250 |
| 6 | Secret Lady | Gary Portelli | $123,850 |
| 7 | Setsuna | Gai Waterhouse & Adrian Bott | $119,700 |
| 8 | Fiesta | Chris Waller | $117,150 |
| 9 | Satin Slipper | Peter & Paul Snowden | $107,500 |
| 10 | Ef Troop | Tony Gollan | $104,200 |
| 11 | Santos | Gai Waterhouse & Adrian Bott | $101,800 |
| 12 | Ennis Hill | David & Ben Hayes & Dabernig | $95,700 |
| 13 | Sandbar | Brad Widdup | $92,470 |
| 14 | Sunlight | Tony McEvoy | $91,200 |
| 15 | Prairie Fire | Mick Price | $86,700 |
| 16 | Ollivander | Matthew Ellerton & Simon Zahra | $82,000 |
| 17 | Qafila | David & Ben Hayes & Tom Dabernig | $79,250 |
| 18 | Gongs | James Cummings | $75,345 |
| 19 | Nomothaj | David & Ben Hayes & Tom Dabernig | $73,200 |
| 20 | Oohood | Tony McEvoy | $71,100 |
| 21 | Quackerjack | Mark Newnham | $70,005 |
| 22 | Encryption | James Cummings | $64,800 |
| 23 | Sizzling Belle | Nick Olive | $64,460 |
| 24 | Plague Stone | James Cummings | $64,200 |
| 25 | Outback Barbie | Tony Gollan | $64,000 |
| 26 | Legend Of Condor | Gerald Ryan | $60,625 |
| 27 | Native Solider | Darren Weir | $59,600 |
| 28 | Perfect Pitch | Gary Portelli | $59,585 |
| 29= | Futooh | David & Ben Hayes & Tom Dabernig | $57,825 |
| 29= | Legislation | Peter & Paul Snowden | $57,825 |
| 31 | Only Wanna Sing | Robert Heathcote | $54,700 |
| 32= | Condemned | James Cummings | $53,375 |
| 32= | Dynamited | James Cummings | $53,375 |
| 32= | Estijaab | Michael, Wayne & John Hawkes | $53,375 |
| 32= | Neutrality | Peter & Paul Snowen | $53,375 |
| 36 | Exceltic | Gary Portelli | $41,550 |
| 37 | Avantage | Stephen Autridge & Jamie Richards | $34,164 |
| 38 | Outrageous | Michael, Wayne & John Hawkes | $37,680 |
| 39 | Sanctimonious | Tony McEvoy | $37,250 |
| 40 | Al Hasa (NZ) | Stephen Autridge & Jamie Richards | $34,164 |
| 41 | Nasaayim | David & Ben Hayes & Tom Dabernig | $31,750 |
| 42 | Double Denman | Tom McEvoy | $31,200 |
| 43 | Into The Abyss | John P Thompson | $30,910 |
| 44 | Roobeena | Tony McEvoy | $30,625 |
| 45= | Sokudo | Peter & Paul Snowden | $29,950 |
| 45= | Stunts | James Cummings | $29,950 |
| 47 | Dio D'Oro | Gary Portelli | $29,510 |
| 48 | Bondi | Peter & Paul Snowden | $28,200 |
| 48= | Stratosphere | Peter & Paul Snowden | $28,200 |
| 50 | Lilith | Alan Denham | $26,530 |