Lighting Wet Season Series kicks off in Darwin this Saturday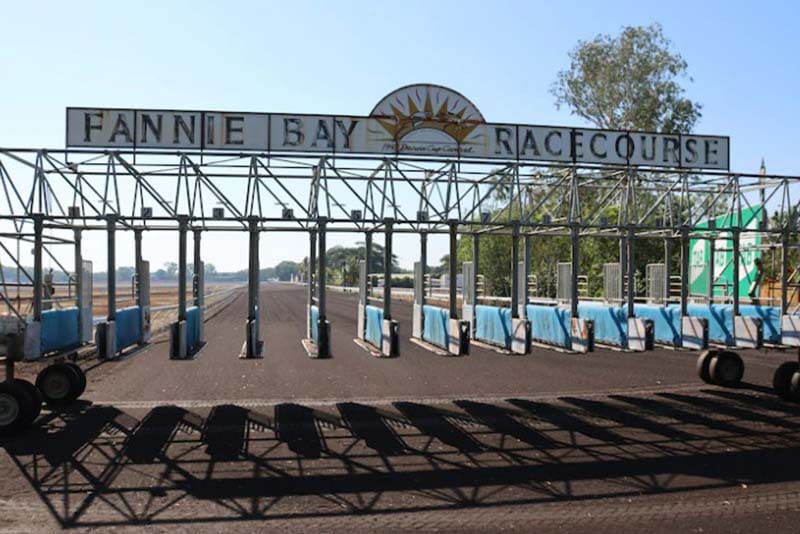 The third edition of the Darwin Turf Club's Lightning Wet Season Series kicks off on Saturday with the first of six $20,000 heats at Fannie Bay.
A concept that was introduced for the mid-range sprinters to add more interest and intrigue to Darwin racing at this time of year, a $40,000 final over 1200m at 0-70 level awaits on Australia Day.
The Lightning Wet Season Series Final and the $40,000 St Patrick's Day Cup (1600m) in March offer the biggest Top End purses outside the Darwin Cup Carnival.
Horses will accumulate points to qualify for the January 26 final – five points for a win, three points for second, two points for third, and one point for unplaced runners.
The 12 leading horses will automatically qualify for the final, but it will be left up to connections to decide whether their horse makes the field.
In the case of horses finishing tied on the same points, the one with the highest rating will gain preference and the horse with the highest stakes earned will be next preferred.
To be eligible for the final, a horse must feature in at least one heat of the series.
The first heat on Saturday is a Benchmark 54 over 1200m where Gary Clarke's Patria is the early +300 favourite from Tom Logan's Virtuous Miss and Jason Manning's Motivated Miss, both at +500, and Chris Pollard's +700 chance Stars The Limit.
The leading trainer with the most points following the seven heats and final will pick up $2000.
Former winners of the Lightning Wet Season Series Final include Clarke's Blue Odyssey in 2022 and Angela Forster's Zoumist in 2023.
---