Faraglioni set for Breeders' Stakes challenge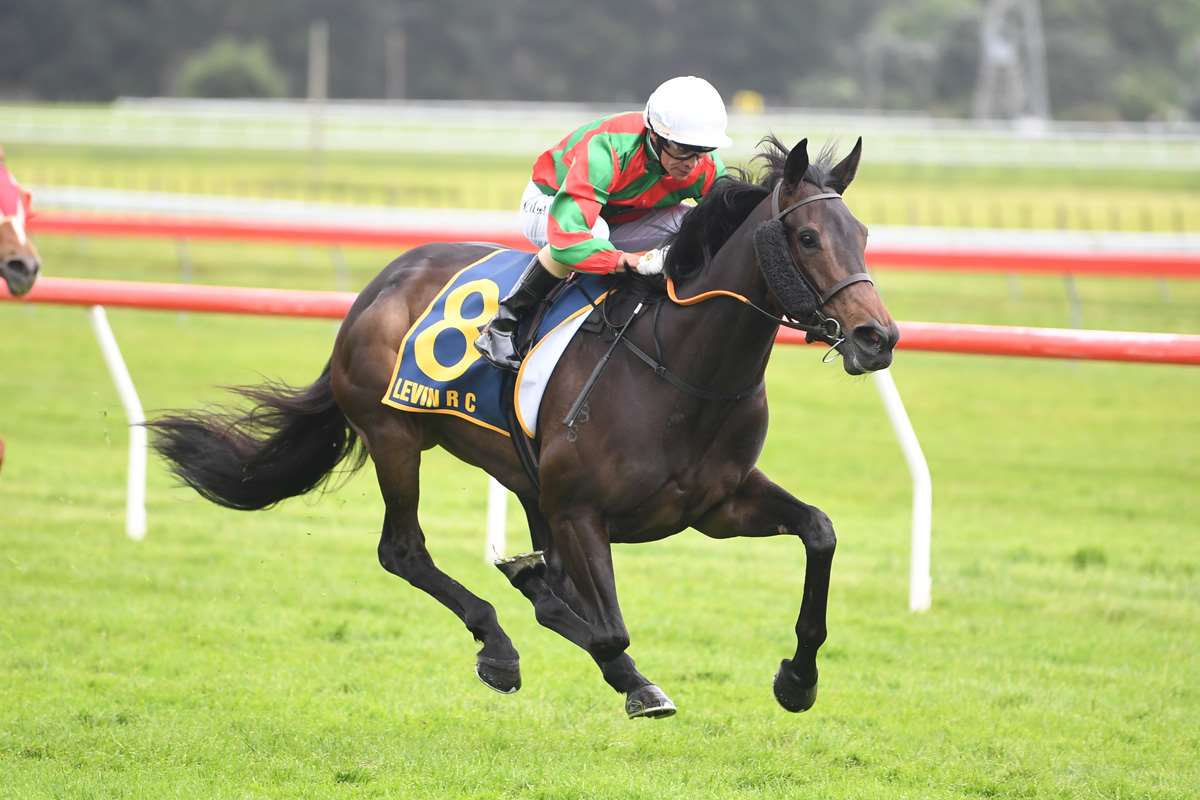 Josh Shaw will head north this weekend in the hope of executing a long-term plan with his in-form mare Faraglioni.
The Levin trainer set the daughter of El Roca for Saturday's Group 2 Auckland Thoroughbred Breeders' Stakes (1400m) at Pukekohe nearly 12 months ago and recent form suggests she is firmly on target.
"It's been the goal since she raced there last December in the Stella Artois Final, it was worth a bit of money. The other factor was that we wanted to get her on that leg and she coped well," Shaw said.
Faraglioni finished midfield in the $100,000 event behind subsequent Group winner Habana but, in the process, gained valuable experience of the right-handed way of going.
"I worked her the reverse way on Monday with a mate and Jonathan (Riddell) came down and rode her and he was very happy with her work," Shaw said.
Riddell will be reunited with Faraglioni on Saturday after placing in both previous starts with the mare, who was ridden to victory by Lisa Allpress in an open handicap at Trentham earlier this month.
"I don't think I have had a horse improve out of a race as much as she has, I haven't been able to fault her and hopefully we're going up there with a loaded gun," Shaw said.
"Jonathan has done a bit of work with her this prep, so we've given him his due reward."
Faraglioni has amassed five wins and seven placings from her 18 appearances since she was sent to Shaw by co-breeder Gordon Cunningham.
"I bought a horse off him through Gavelhouse that I will be trialling next Tuesday, an Eminent filly who's a half-sister to a horse I had called Amazing Team," Shaw said.
"He rang up a couple of days later and said I've got this El Roca filly, a two-year-old that hasn't done a lot and has been broken in, and said I'll send it down to you.
"He sent me the pedigree and saw she was out of a Zabeel mare, so I said don't worry about sending photos, I'll take her."
Faraglioni is raced on lease with Shaw involved in the ownership group.
"If she can win on Saturday then we will probably exercise the right of purchase," he said. "Being out of a Zabeel mare with a pretty deep female line makes her a cheque book mare if she can get some black type."
She is from the extended family of the multiple Group One winner and sire Starcraft, top-flight South African winner Happy Valentine and the Group 2 Cal Isuzu Stakes (1600m) winner and Group 1 New Zealand Thoroughbred Breeders' Stakes (1600m) runner-up Sports Illustrated.
Shaw will head to Pukekohe in high spirits following a hard-earned victory at Waipukurau on Sunday with Billy Easton.
While he may be limited, it took him 27 starts to break through, the diminutive son of Road To Rock has endeared himself to his trainer.
"He's a mate with his own personality and rapt to get that done. I was wondering if the day would ever come and I'm so glad it did," Shaw said.
"Hopefully, he has his confidence up and can go on with it now.
"To be fair to him, he's only a pit pony and with a few exceptions he's pretty much carried 58.5kg his whole life, now he'll get a couple of kilos off the topweights and be competitive in the 65 grade."