Champion again Richards focused on Hong Kong future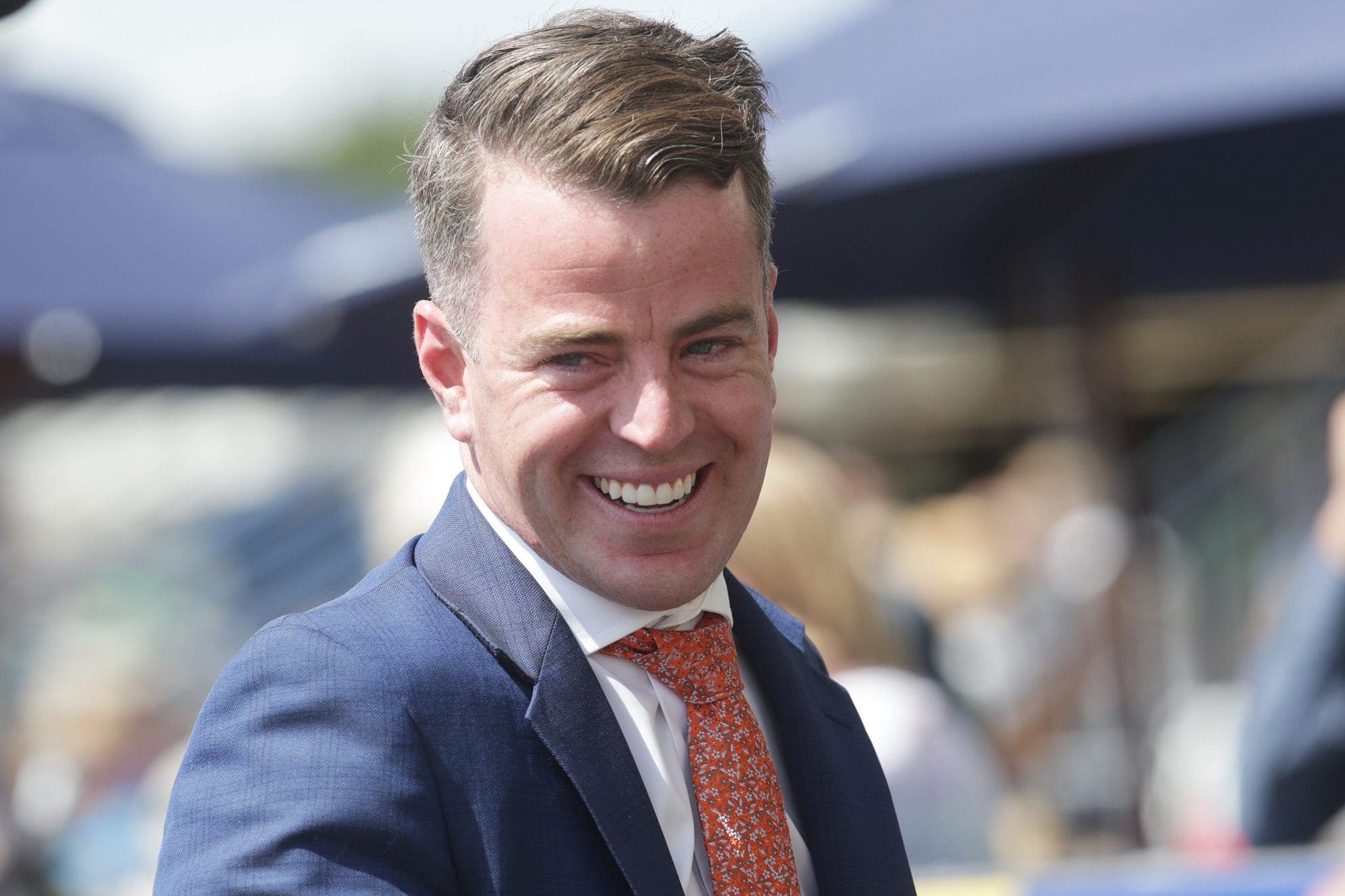 Despite missing the final four months of the season, Jamie Richards will again be crowned New Zealand's Champion Trainer when the curtain comes down on the season following Saturday's Te Rapa meeting.
The 32-year-old sent out a treble at Matamata on March 30, his final day of training in New Zealand, before switching focus to his new challenge as a licensed trainer for next season in Hong Kong.
With 117 wins to his credit domestically at the helm of Te Akau Racing's Matamata operation, Richards put enough of a margin on his closest challenger Stephen Marsh, who has posted 103 wins prior to the Te Rapa finale.
While Richards is clearly focused on making an impact from his new Sha Tin quarters, he took time to reflect on another premiership, his fourth in just seven seasons of training.
"It has been a fantastic time at Te Akau with four premierships," Richards said from Hong Kong.
"As I have always maintained, it is a massive team effort. It is a big operation, there are a lot of nice horses that go through the stable and we are lucky to train horses that David (Ellis, Te Akau Principal) has bought and syndicated as well as training for individual owners and leading breeders and studs.
"That is what keeps it rolling. If you take into consideration the great group of owners that David and Karyn (Fenton-Ellis) have been able to build up over the last 20 to 25 years and the staff and systems and everything that has been in play. That is what makes the big wheels turn.
"We had a great season with great horses and great staff, so I was very fortunate to be able to sign off in New Zealand with a very memorable year."
Richards added a further seven Group One wins to his career tally of 53, with six in New Zealand including the 1000 and 2000 Guineas double with Noverre and The Perfect Pink respectively.
But he rates the win of Probabeel in the Group 1 Might And Power Stakes (2000m), where the vanquished included subsequent Caulfield Cup runner-up Nonconformist and multiple Group One winner Zaaki, as a season highlight.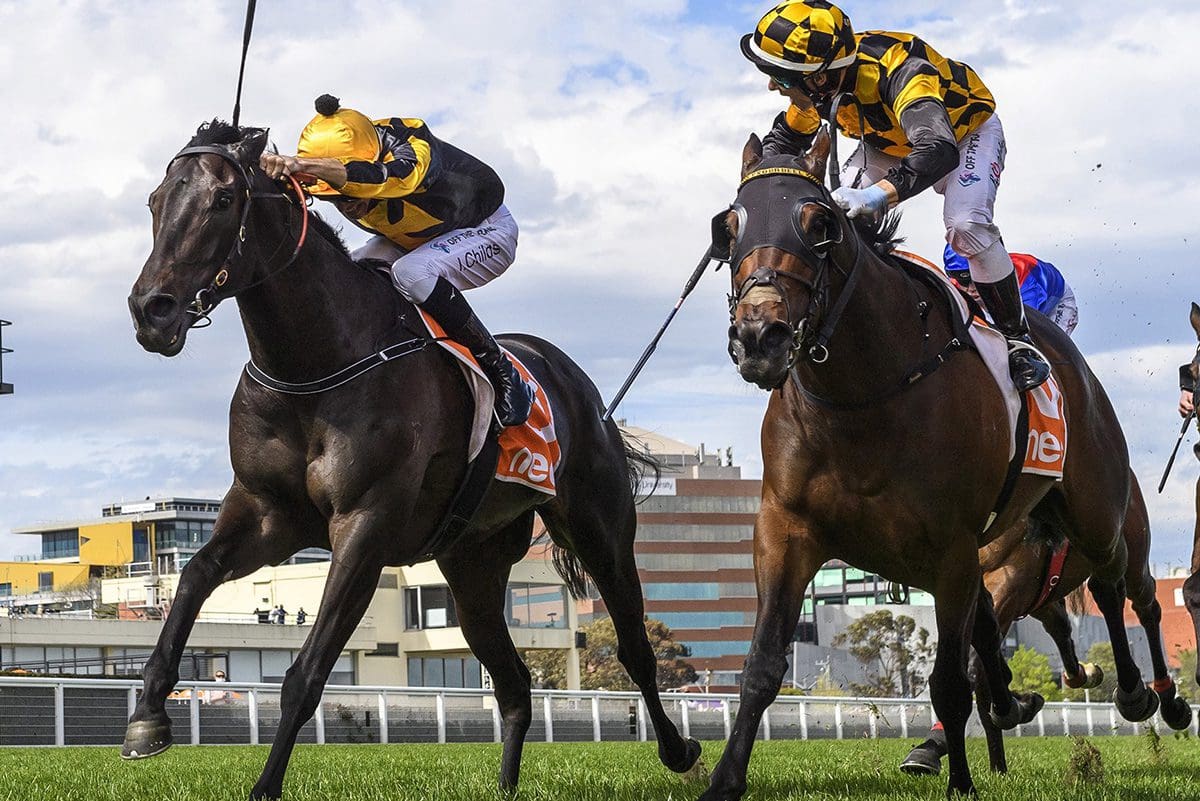 "Probabeel has been a flagbearer for the stable for a number of years and unfortunately she succumbed to injury early in that Autumn preparation after winning the Geoffery Bellmaine Stakes (Group 3, 1200m)," he said.
"It was great that she could sign off with another tough, dogged win.
"When you appreciate the step up in class in those big Group One weight-for-age races, particularly in Melbourne or Sydney, you have to take the very best in New Zealand to be competitive and she was able to do that virtually right through her career and that shows what a true champion she was."
While proud of what he has achieved in his career to date, the ambitious horseman knows it counts for little now he is embedded in the Hong Kong melting-pot.
"What I have been able to achieve in New Zealand doesn't really mean anything here. Unless you can start training some winners pretty quickly up here you will be left behind," he said.
"Although it is great to achieve those records in New Zealand it is really about being able to adapt to the environment up here and making sure we can change to suit Hong Kong, because Hong Kong won't change to suit us.
"It has been a whirlwind time in New Zealand but I'm certainly looking forward to the next chapter."
The meticulous Richards has been focussed on building a stable from scratch in Hong Kong since his arrival in May, with fiancé Danielle Johnson joining him more latterly.
"The first month or so was just about getting around and meeting as many people as possible, with lots of lunches and dinners. It is a very social scene up here and really different to New Zealand where, in my instance David and Karyn looked after the owners, and you just train the horses.
"In Hong Kong you are expected to do a lot more socialising, you are in a vibrant city where people like to go out and have a good time.
"There are a lot of things that are spoken about at those lunches and dinners in terms of horses and permits.
"It has been a big learning curve but we have enjoyed our time here so far and are looking forward to being able to get a bit more serious with horses in due course."
Hong Kong racing is now nearly two weeks into its annual hiatus and will return on September 11.
"I wasn't allowed to do any training until the new season but we are starting to do a little bit," he said.
"I think we had our first horses arrive in the stable about the middle of June. They have just been going on the walking machine for the last five or six weeks.
"As of Monday I have been able to do a little bit of training. The track was closed for one week after the season finished and we have just been doing a little bit of trotting up in the Olympic dressage arena with about eight or ten of them and on Monday the swimming pool and main track will be open again at Sha Tin. That is when we will get a little bit more serious but it will be a bit of a slow start.
"The horses that have arrived out of quarantine will need a bit of time to acclimatise to the heat and to get to the trials before they are seen on raceday.
"The horses that are arriving through stable transfers, most will have four or five weeks with their shoes off before they start to do some training to allow them to have a bit of a holiday and hopefully start with some fresh legs.
"The majority of the stable transfers have been completed and as of this afternoon we will have about 42 horses."
Once established, Richards hopes to be able to expand enough to gain additional stables at the Hong Kong Jockey Club's state-of-the-art training facility at Conghua in Southern China, which has been operational since 2018.
"I think 42 is a nice number to start with, our capacity is 60. When you get Conghua stables your capacity goes up to 70. Hopefully that will happen in about six months time and our numbers get up and we have the systems going at Sha Tin," Richards said.
"Most of the transfers arrived badly out of form and that is where the new guy has to start, I'm not training the crème de la crème that I had at Te Akau.
"I'm starting with some out of form older geldings so we will have to try and pull some tricks out of our sleeves and maybe change things around a bit.
"The horses that have arrived are generally down quite low in the ratings so it does give them some opportunities if we can get them back in some sort of form."
While naturally missing family and friends, Richards is thoroughly enjoying making new contacts and getting to know his new home.
"It is a really vibrant city for places to go to eat and drink and because there has been plenty of that happening we are also trying to do a bit of exercise and trying to get used to the landscape here," he said.
"We had a great day yesterday, Kei Chiong Ka-kei who was an apprentice in New Zealand and then came back over here and rode with great success, came with her partner and took us around and showed us a bit of the city.
"There has been a number of people that have reached out and given us plenty of help. Paul O'Sullivan has been great and Zac and Nicole Purton have been a big help. We are slowly getting things organised.
"Paul has given us a little bit of background on how it all works here. When I arrived I didn't know he was retiring but it has worked out fortuitousluy because I have been able to pick up some horses out of his stable that can hopefully win a race next season. He has been good introducing us to some of his owners."
Richards said one of the key learnings in Hong Kong is to think more broadly about the owners' needs while also adapting the training style from his homeland.
"I guess the thing about Hong Kong is the horses are here to race and the owners like to see them race," he said.
"When horses are racing the owners get a car park and they are able to get a table and bring their friends and family along.
"Whereas in New Zealand you might train your horses to have four or five runs and see them improve from one start to the next and maybe be at their peak third-up and then maybe at their fifth or sixth start they need to go and have a break, there isn't really that luxury here.
"Instead of it being a bell curve you are trying to hold your horse's form for the entire season and that may mean racing once a month through the season. That will take a bit of getting used to. The heat and humidity and the way they train, we certainly won't be galloping them as hard as we did in New Zealand.
"When I was training in New Zealand, I liked to try and keep the horses guessing as to what they were doing in terms of variety you can do but up here you basically have your one main track and everyone works their horses in quite a similar fashion.
"It is just the quality of horse you have got and if you are able to get the best out of them. There are a lot of things to learn but hopefully it won't take too long to pick them up and I am really excited by the opportunity."