Australian sprinting form to the fore with Bullrush at Hastings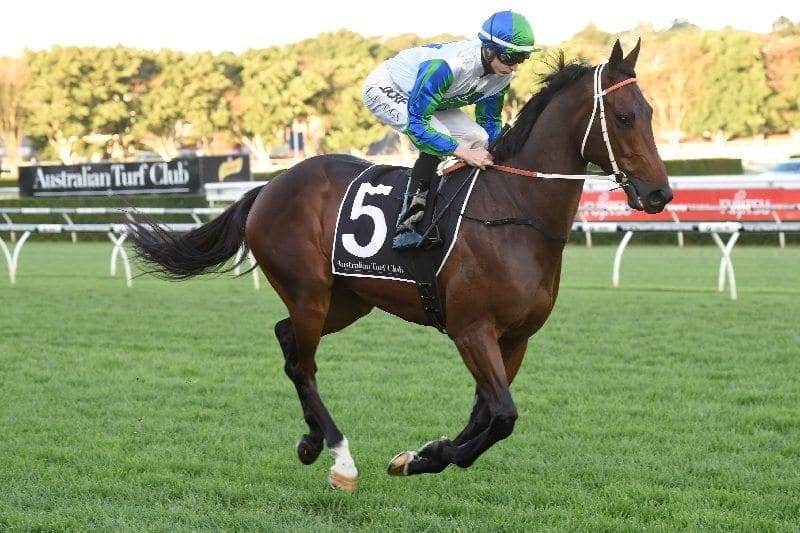 FORMER Australian-trained entire Bullrush scored its first New Zealand win in Saturday's Fashions in the Field Handicap.
A winner of its first five races in Australia for Team Hawkes, Bullrush went off the boil a touch which prompted owners Waikato Stud to try something different with the six-year-old.
The switch was made to the stables of Moira and Kieran Murdoch in Pukekohe and it has seemingly worked wonders as the son of O'Reilly scored an all-the-way win on Livamol Classic day at Hawke's Bay.
When speaking with co-trainer Moira Murdoch earlier this week we got the impression Bullrush might have needed the run. It drifted from $3.80 to $5 with bookmaker Neds.com.au, but it was simply too classy for the local sprinters.
Principal owner Mark Chittick only just arrived at the track in time to see his talented sprinter in action.
"We literally parked the car and just got here in time. We've had a lot of fun with this horse and it's really cool because we have all the staff involved with him," said Chittick, who didn't get much sleep in preparation for the big day of racing.
"It's a busy time of year for us, that's why we've only just made it. We had a busy morning, a busy night – we had eight foals last night so it's nice to get here on the track and have a result like that."
Bullrush looked like a potential group horse after winning five on end in Australia, but Australian sprinting form has always stood the test of time in New Zealand a new career could be on the cards now.
"He put them in a row earlier on and whatever it was, he just seemed to switch off," Chittick explained.
"We knew he had the ability. We tried everything so we thought we'd bring him home, give him to Moira, get a bit of work at the beach and who knows what the future brings now.
"At least he has another opportunity now and he's won a nice race on a nice day."
The immediate future is still unclear for Bullrush, but races such as The Telegraph and the Railway Stakes could be on the cards.
"If he can show what he did in Australia in those early days consistently, then we could have a lot of fun with him," Chittick said. "But it's one step at a time and fingers crossed he doesn't switch off again."
Punters will note some significant tote moves throughout the day at Hastings due to the New Zealand Punter of the Year competition running on track. Selfie was the big market mover from $3.80 to $2.80, but jockey Opie Bosson thought it had every chance to win.
"He had a clear run and he always likes to have the last run at them," Bosson said. "He came out and made the challenge at the 200m mark.
"He just battled away. It was a fair run."
Winning jockey Leith Innes believes Bullrush could measure up to the best short-course thoroughbreds in New Zealand.
"He's going to improve a fair bit off this run. He's a lovely big horse and I think he's up to the good sprinters in New Zealand," Innes added.