Aussies come out on top in the International Jockey Challenge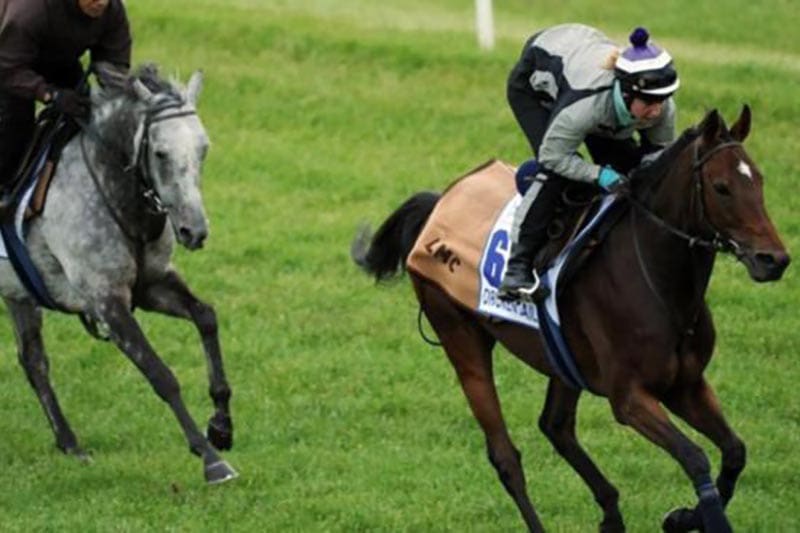 It was one to remember for Australian racing fans, as took out the International Jockey Challenge at The Saudi Cup meeting on Friday, while Glen Boss finished third.
Jones partnered the Will Clarken-trained Parsifal and He's A Balter in Dubai earlier in the month and she was rewarded overnight for her time away from home with victory in the IJC.
While it was a big win for Jones and for Australia, the winning rider dedicated her win to female jockeys, all across the globe.
"Over the recent years, it's very strong now – female riders – I know based in Adelaide, back home in Australia, it's actually female-dominated now," Jones said in a press conference.
"Through the ranks, it's mainly females and they're succeeding. Striving.
"We have wonderful mentors around us, and it's great that owners and trainers are really getting behind female riders, because they may not always be as typically strong as male riders, but they do have a finesse with horses also that makes them very successful on the track.
"I think I'm fortunately in a position in Adelaide myself that I get great support – I don't suit every horse and that's okay, but we are very well supported and I think we're going forward in leaps and bounds."
Caitlin Jones was on 🔥 tonight… until @boss_glen doused her out! 💦#TheSaudiCup | stc IJC pic.twitter.com/n1xuirYWmH

— The Saudi Cup (@thesaudicup) February 25, 2022
Jones started off the program well with a runner up performance in race two aboard Baajerah, before saluting on Koheylan Alkheil in race six, elevating her to the top of the leaderboard.
Also riding a winner at the meeting was Glen Boss, who returned to the saddle since announcing his retirement during the Melbourne Spring Carnival.
The three-time Melbourne Cup-winning hoop booted home Raaed in the third race of the day, in what was one of the rides of the day.
Although flipping on his decision to retire just days after his last ride in Australia, Boss says that "this will do" him.
"It was a lot of fun – it was everything I thought it was going to be," he said.
"I'm so happy that Caitlin won it – I'm a massive supporter for girls at home, all the way.
"I think girls generally in horse racing are evolving at an amazing pace, so Caitlin is one those.
"I'm going to sit back and retire and watch these girls just go crazy over the next 10 years."
When asked if he has definitely retired, Boss replied quite simply: "Yeah, this will do me."
Caitlin Jones finished off the meeting on 25 points, Joel Rosario was close behind on 22, while Glen Boss had 17 points in third.