2018 International Jockeys Championship: latest news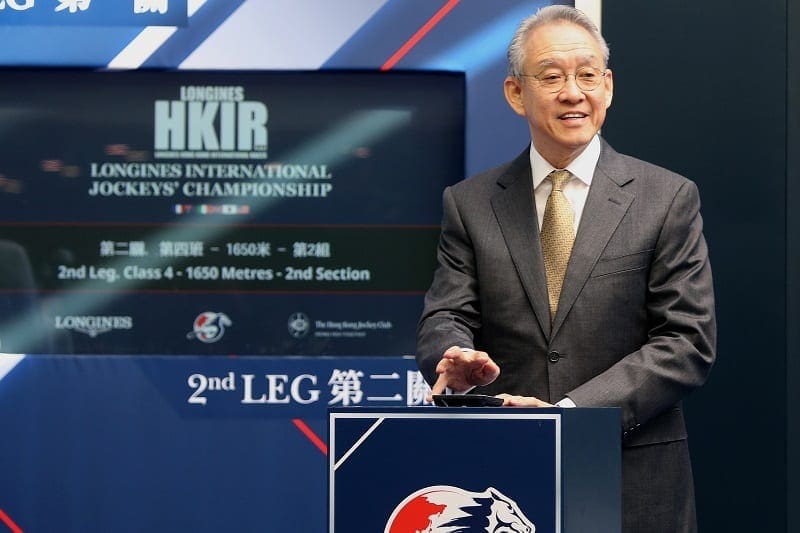 The Allocation of Jockeys for the four legs of the 2018 International Jockeys Championship was held this morning at Sha Tin Racecourse.
The Hong Kong Jockey Club's Chairman, Mr Anthony Chow, Chief Executive Officer, Mr Winfried Engelbrecht-Bresges, Executive Director, Racing, Mr Andrew Harding and Mr William Nader, Director of Racing Business and Operations officiated at the ceremony which matched jockeys and runners, for the four races.
The International Jockeys Championship will be held at Happy Valley Racecourse on Wednesday, 5 December. Eight overseas top jockeys will compete with four Hong Kong representatives in four designated races.
BEST BOOKMAKERS FOR THE HONG KONG INTERNATIONAL RACES
A night of festivities befitting the coveted International Jockeys' Championship
On Wednesday, 5 December at Happy Valley Racecourse, be prepared to be wowed by an all-star cast of some of the world's best jockeys vying for the coveted title in the 21st edition of the International Jockeys' Championship.
Amongst the array of festivities befitting the occasion, on-course games with prizes will be offered, when a LONGINES Conquest V.H.P timepiece and two round-trip flights to San Francisco can be won.
Nine races have been scheduled for the evening. The opening race will start at 6:30 pm. The Opening Ceremony to be staged after Race 3, will feature an amazing pyrotechnics display, during which the 12 participating jockeys will also greet fans. The four-leg IJC will comprise races 4, 5, 7 and 8.
Fans joining the "Vote for your Favourite International Jockey" game will have the chance to win a LONGINES Conquest V.H.P timepiece (valued at HK$8,200 – one winner), a jockey-autographed Special Edition Event Jacket & Cap Set (3 winners), or a $50 Food & Beverage coupon.
The ongoing Best Photo Contest 'This is a #HappyWednesdayHK moment' will add further fun to the night as fans who pose with our ambassadors will have a chance to win two round-trip flights to San Francisco, courtesy of Hong Kong Airlines.