Working Group meetings commence in Conghua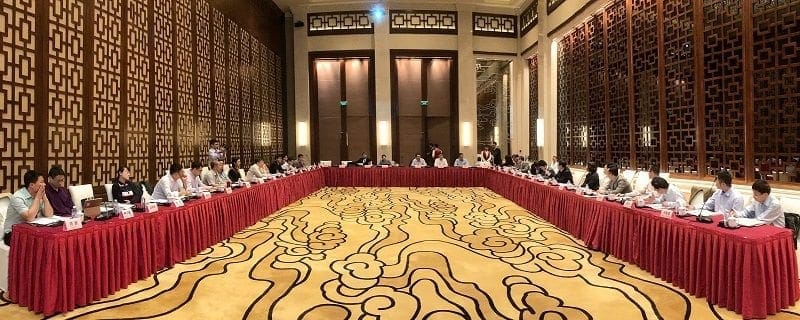 A Working Group comprised of Hong Kong and Chinese Mainland experts commenced meetings in Conghua this week to discuss the smooth commissioning of the Hong Kong Jockey Club's Conghua Training Centre.
The Working Group is a result of cooperation agreements arranged during December's International Conference of the Equine Disease Free Zone, which was jointly hosted by the Hong Kong Jockey Club (HKJC) and the Agriculture, Fisheries and Conservation Department (AFCD) of the Hong Kong SAR.
The expert representatives on the Working Group are drawn from authorities and organisations in the Chinese Mainland and Hong Kong, including the Ministry of Agriculture; the General Administration of Quality Supervision, Inspection and Quarantine; the Guangdong Entry-Exit Inspection and Quarantine Bureau; the Shenzhen Entry-Exit Inspection and Quarantine Bureau; the Department of Agriculture of Guangdong Province; the Bureau of Agriculture of Guangzhou Municipality; the Guangzhou Animal Health Inspection Institute; the Harbin Veterinary Research Institute; the AFCD and the HKJC.
The Working Group discussed a variety of topics, including the latest trial horse movements and entry-exit clearance procedures, surveillance and testing methods for equine diseases, strengthening human resource training, and import of feed, and equine medication and vaccination.
They also exchanged views on arrangements following the official commissioning of the Conghua Training Centre.