Wood loving his Hong Kong commentator's role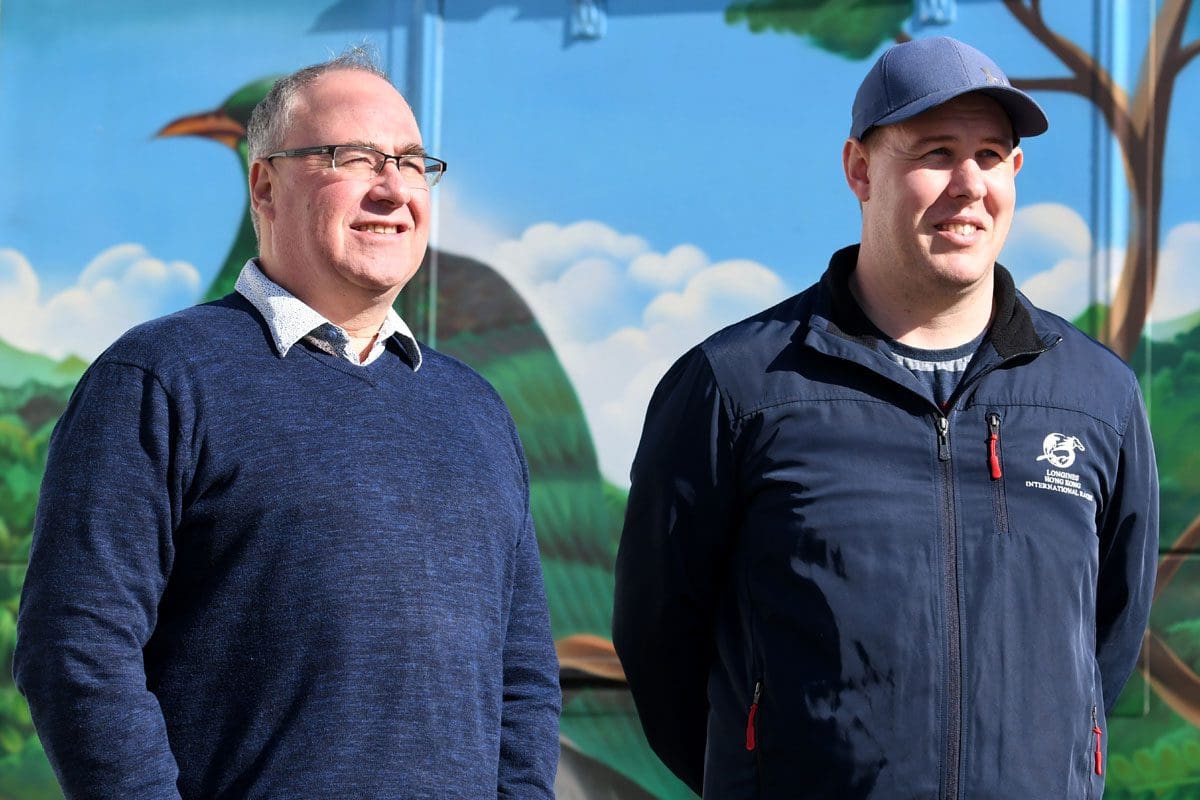 Tom Wood has come a long way since his race commentator's debut as an 18-year-old at the Westport trots on Boxing Day 2008.
For the past three years he has been a member of the Hong Kong Jockey Club's commentating team, calling races and trials at Sha Tin and Happy Valley while becoming fully immersed in one of the racing world's hot spots.
Like so many others, Wood has been sorely tested over the past 18 months doing his best to deal with COVID-enforced restrictions. Professionally, he has been essentially unaffected as racing has continued despite the lack of raceday crowds, whereas his personal life has regained some normality by being able to return to New Zealand with his wife Stacey and infant daughter Penny during Hong Kong racing's seven-week downtime.
The first two weeks were taken up by managed quarantine when the Wood family arrived back in New Zealand for their first visit in nearly two years, and another week's quarantine will have to be endured on return to Hong Kong ahead of the first raceday of the new season on September 5, but Wood doesn't have any issue with that situation.
"That's how it is and I'm not complaining," he said yesterday after catching up with many familiar faces in his old home town at Wednesday's Cambridge synthetic track race meeting. "I'm absolutely happy with how everything has worked out."
Wood was New Zealand's youngest ever raceday commentator when recruited by the TAB and quickly proved himself before being lured to Singapore while still in his mid-twenties. His time there was cut short by an approach from the Hong Kong Jockey Club and he hasn't looked back.
"I'm a member of a good crew sharing commentating duties with Mark McNamara, who I knew from back in New Zealand. It's a great organisation to work with alongside other people like fellow Kiwi Paul Lally, Andrew Le Jeune and Jenny Chapman.
"Horses from New Zealand add something to my commentating. It's a real buzz being able to call home horses like Beauty Generation and Golden Sixty. Paul and I are the experts on the Kiwi and Aussie horses and Andrew covers the bases with the European imports, but we all have to make sure we've done our homework ahead of raceday.
"The thing is, we're commentating for not just the local English-speaking audience but for a huge international broadcast audience as well. There's a fair bit of pressure and you've got to know what you're talking about, but professionally there's a lot of satisfaction in that.
"I've also had the chance to call the last two International Jockey Championships at Happy Valley, which is special when you've got the likes of Ryan Moore and Frankie Dettori competing."
The Hong Kong landscape has lost much of its raw excitement with the absence of large raceday crowds, but as Wood points out, that's an unavoidable fact which has not impacted on the actual quality of racing or the punting appetite.
"For my first couple of years big crowds were standard, even Happy Valley having 18,000 to 20,000 in a small space and much bigger than that on the feature days at Sha Tin.
"Now we're back to somewhere between five and seven thousand, but the interesting thing is betting turnover was up 12 percent last season, which is phenomenal considering everything that's gone on since early last year."
A day out at Wednesday's Cambridge Jockey Club meeting was an eye-opener given the last time the 31-year-old had stopped off at his former home track it was quite unlike the new synthetic model.
"It's totally different now with the new track and regular race meetings through this time of year," he said.
"The Polytrack has done a great job in Singapore and this one looks really good too. They appear to have got the camber right and horses seem to be winning from all positions."
Wood's original contract with the Hong Kong Jockey Cub has been extended for another three years, which provides surety for the foreseeable future at least.
"I wouldn't want to be doing anything else at this stage of my career, it really is a privilege," he said.
"I still know where I came from and New Zealand will always be home, and if the right opportunity back here was to come along one day, I'd certainly be happy to consider it."