Victory In Hand aims for a hat-trick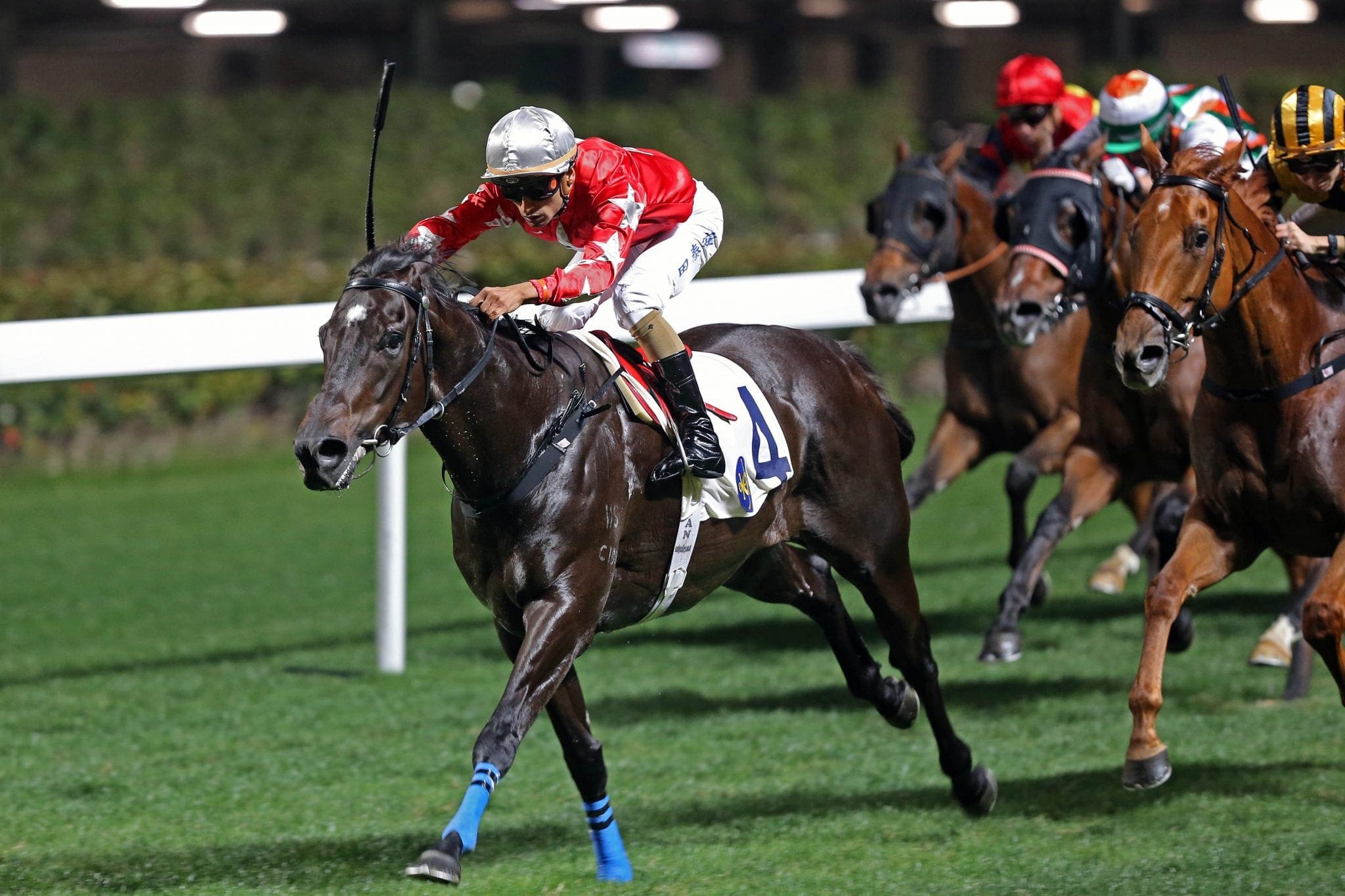 Tonight (Wednesday 12 February) at Happy Valley, the Francis Lui-trained Victory In Hand (117lb) will be one of three horses seeking a hat-trick in a cracking finale to the eight-contest card, the Class 3 Fo Tan Handicap (1200m), a race which also features the impressive first-up winner Californiadeepshot (133lb).
Karis Teetan partnered Victory In Hand to his two previous wins, in Class 4, but has jumped ship, leaving the way open for Alexis Badel to take the ride.
"Karis is riding Tony Cruz's horse, Californiadeepshot," Lui said. "He thinks that's a better horse but I'd planned to go for this race. I'm not sure he can win this race but when you compare the race times, they are nearly the same so he's in there with a chance in a strong field."
Californiadeepshot carried 125lb and clocked 1m 09.75s when making all from gate 12 on debut; Victory In Hand's latest winning time was 1m 09.46s under 129lb, having stalked the leader from gate nine, the same draw as he has for Wednesday's test.
"I watched Victory In Hand's last two victories and he's been a solid winner," Badel said. "I hope he can repeat something similar because he has a light weight and he seems to be confident with himself. He also gave me a good feeling in the morning so he still has a chance.
"He's quick enough to get across and get a good position – he just needs to keep rolling. Californiadeepshot must be a good horse because he won on debut – it's a tough race so let's hope."
Teetan, though, was clearly taken with Californiadeepshot's debut success and is happy to be on the three-year-old again, even though he shoulders top-weight this time after a nine-point hike in the ratings.
"I like this horse a lot and on his first win I think he'll go very close again," the Mauritian ace said.
"Before his first run he did show some good trials so I was pretty confident that he was going to do very well in his first start. He won pretty impressively, I think there's a bit of quality about him – from a wide draw, to get a win like that, it shows you that he's something decent."
The rider is not going in complacent though, and knows the challenge the Deep Field colt faces, with the likes of Shouson (118lb) and What A Legend (118lb) also gunning for three wins on the bounce. But he is banking on the chestnut's sharpness at the off.
"He does have lots of speed out of the gate," he said. "You could see last time, how quick he got to the front. He's got actual speed to get across – there's some speed on my inside and it's a different situation because there are stronger horses in the race, so I'm going to have to be very positive again and let him use his speed. But also, I'll have to get him into a comfortable position where he can finish again."
And while Badel rates Californiadeepshot as a big threat, so too Teetan considers his past ally Victory In Hand to be a potential block to his mount's chances of maintaining a perfect record.
"You have to respect Victory In Hand because he's done so well and even before his last win I told Francis the horse had turned a corner – it was a very good win so he's a danger," Teetan noted.