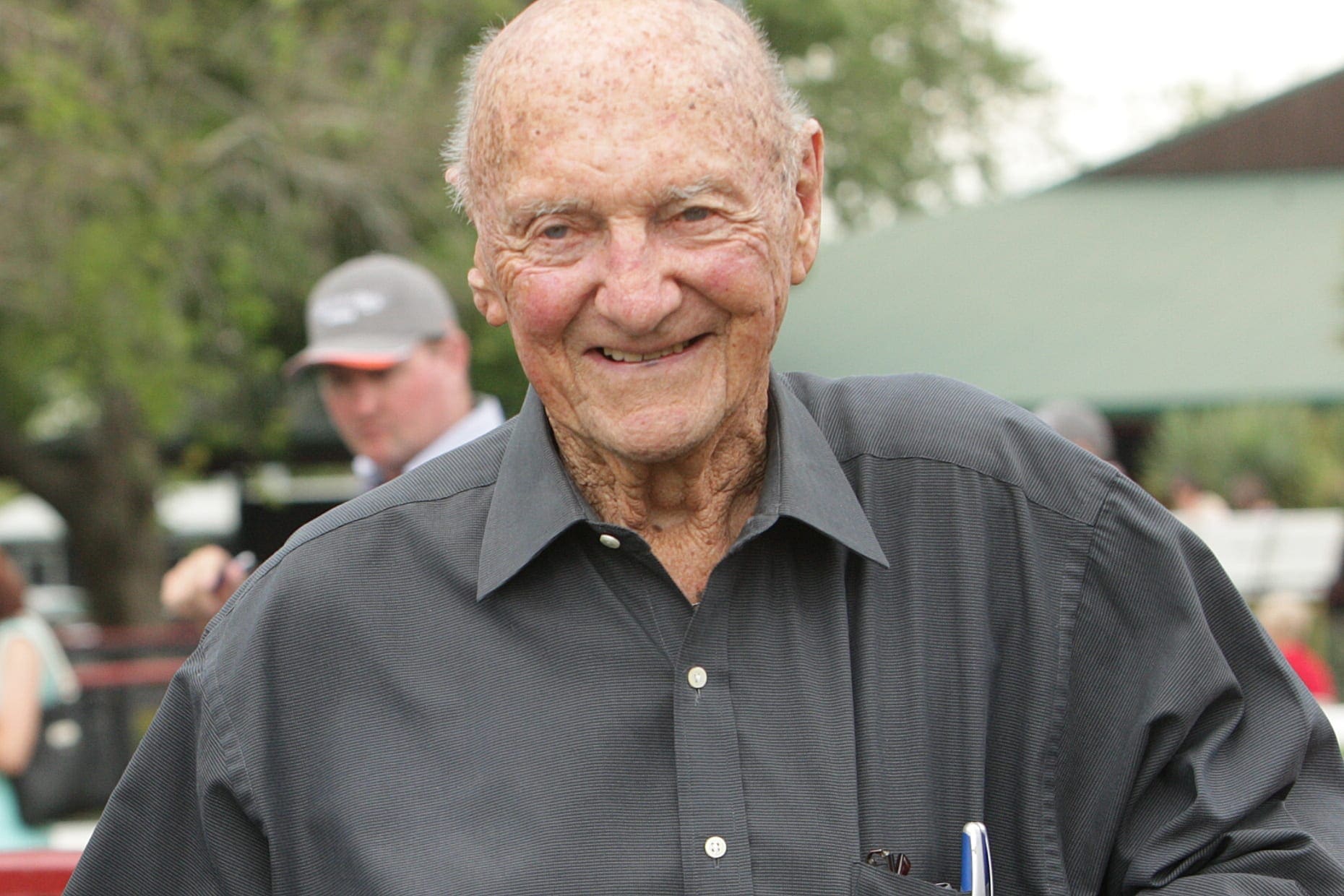 The racing industry has lost one of its gems with the passing of well-respected owner Arthur Avis.
The 94-year-old, a former company director and Bombay Hills farmer, raced a number of quality horses out of Richard Collett's Pukekohe Park stable which he sourced at Karaka with the assistance of bloodstock agent and friend Robt Dawe.
"He was an absolute gem Arthur, everybody liked him," Dawe said. "We had a very good friendship.
"He was a very successful company director of various companies like Coca-Cola and Feltex, but my association with Arthur was strictly horses.
"We started with a horse called Riotous, from the first crop of Captain Rio, who won five races and it grew from there."
Other notable horses Avis raced included Group 2 Matamata Breeders' Stakes (1200m) winner Lady Royale, Group 3 Mr Tiz Trophy (1200m) winner So Wotif, and Karka Million runner-up Selfie.
"The icing on the cake would have been winning the Karaka Million," Dawe said. "But Hardline followed us through the gap and had the last run at it."
Avis is survived by his son Carey and daughter Wendy.
Avis' funeral will be held at midday on Friday February 16 at St Andrew's Anglican Church, on the corner of Queen Street and Wesley Street in Pukekohe. A reception will follow at Maxwell's Golf Retreat, 205 Ingram Road