Sportsbet Same Race Multi bets
The folks at Sportsbet have gone out of their way to create an industry-first online betting method that is extremely easy to use and navigate, the Same Race Multi.
The product works the same way to a regular sports multi, where you would combine different outcomes into the one Fixed Odds Multi price, boosting the odds to create a big return for a small stake.
Trying to create a quinella, a quadrella, or another exotic bet type can turn new punters away from horse racing, but with the new Same Race Multi feature on Sportsbet, it becomes as easy as riding a bike.
Here we will explain how the feature works and all the different ways you can use it when betting on horse racing.

Top Bookmakers
How does the Same Race Multi bet work?
Once you choose your race look for the Same Race Multi section on your app or computer screen, once you are in the new interface, simply look for the horse you are interested in, it is at this point where you are given four options to create you multi, the runner or winner of the race, Top 2, Top 3 or Top 4, which is exactly how it sounds.
With this feature you can select a horse to win the race and include another horse to finish inside the top four, combining their odds and creating your very own Same Race Multi.

There are multiple rules when it comes to creating a Same Race Multi, including a maximum amount of legs, as the options go from winner to top four, you can only include four legs per multi.
A customer can parlay four horses to finish inside the top four, regardless of the order, or one horse to win and three others to finish top four, but a customer cannot select six horses to finish top four, as each horse counts as one leg of the multi, which is limited at four legs.
SEE ALSO: SPORTSBET BOOKMAKER REVIEW
You can only include each horse once, meaning you cannot select the same horse to finish both top two and top four.
There are more rules that regard scratched horses. If one of your chosen horses has been scratched before the race begins, the multi will be considered void and your money will be refunded. If there has been a scratching in your race but you did not include the scratched horse in your multi, your bet will stand and no deductions will be applied.
More small rules are that the race must take place in Australia, but is offered for every Australian race, and the race must have at least six horses competing. It is only available on race day past 9:30am.
With the great feature comes the slight drawbacks, which include no Power Play or Bonus Bets, meaning you must use your account's balance to place a Same Race Multi.
One of the main selling points of the feature is its ability to turn four horses into a multi that will pay extremely well, as picking a winner and other top four finishes are very difficult to do, but no matter how large the odds you wish to create rise, they will never exceed 10,001, simply because the payout would be enormous.
Same Race Multi winners
The feature is currently in use and one brilliant punter has already made history with a max priced bet, resulting in a $110,011 payout. The lucky punter has been immortalised on Sportsbet's Facebook page, where they posted the results and details of the historic bet.
After staking $11 on a four-horse Same Race Multi in Moe, requiring Guess Again and Doctor Coto to finish top three and Battle Master and Unshackled to finish top four. The horses finished first to four in the order of appearance and had odds of $11, $10, $12 and $51, which combined into the one multi broke the threshold and sat at $10,001.
Simply choosing four different horses to finish top three and top four, without even selecting a winner, lead to this lucky punter winning the return of a lifetime.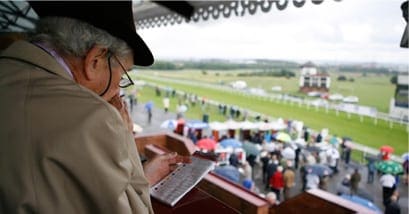 Horses that have previously been referred to as donkeys and roughies can become the apple of a punters eyes if they can place top four, as their much larger odds boost a multi better than anyone.
Same Race Multi betting tips
A common technique that can be used is to select a short-priced horse to finish top three and pair it with an outsider to finish top four. Even with just two legs you can get very healthy odds.
If you take a $3.40 favourite to finish top three at $1.51 and combine it with a $41 outsider to finish top four at $7.75, you will receive odds of $19.75, which is extremely respectable considering you do not have to choose a finishing order. A simple $5 can return you nearly $100 with Sportsbet's new Same Race Multi.
Adding a third leg to the already decent multi we made before can create very enticing odds. Choosing the next favourite in the race, which is priced at $6 and picking it to finish top four at $1.54 will give odds of $45.50, whilst taking it top three at $1.93 will create a $62.50 Fixed Odds Multi.
Playing around on the app and creating your perfect Same Race Multi can lead to multiple different outcomes and prices, but you will always find it entertaining due to the simplicity and functionality.
Sportsbet has created a feature that will soon become mainstream with multiple online bookmakers due to its brilliance, but whether other bookies follow right away will also be interesting to observe.

Top Bookmakers