Trentham test for Dolcetto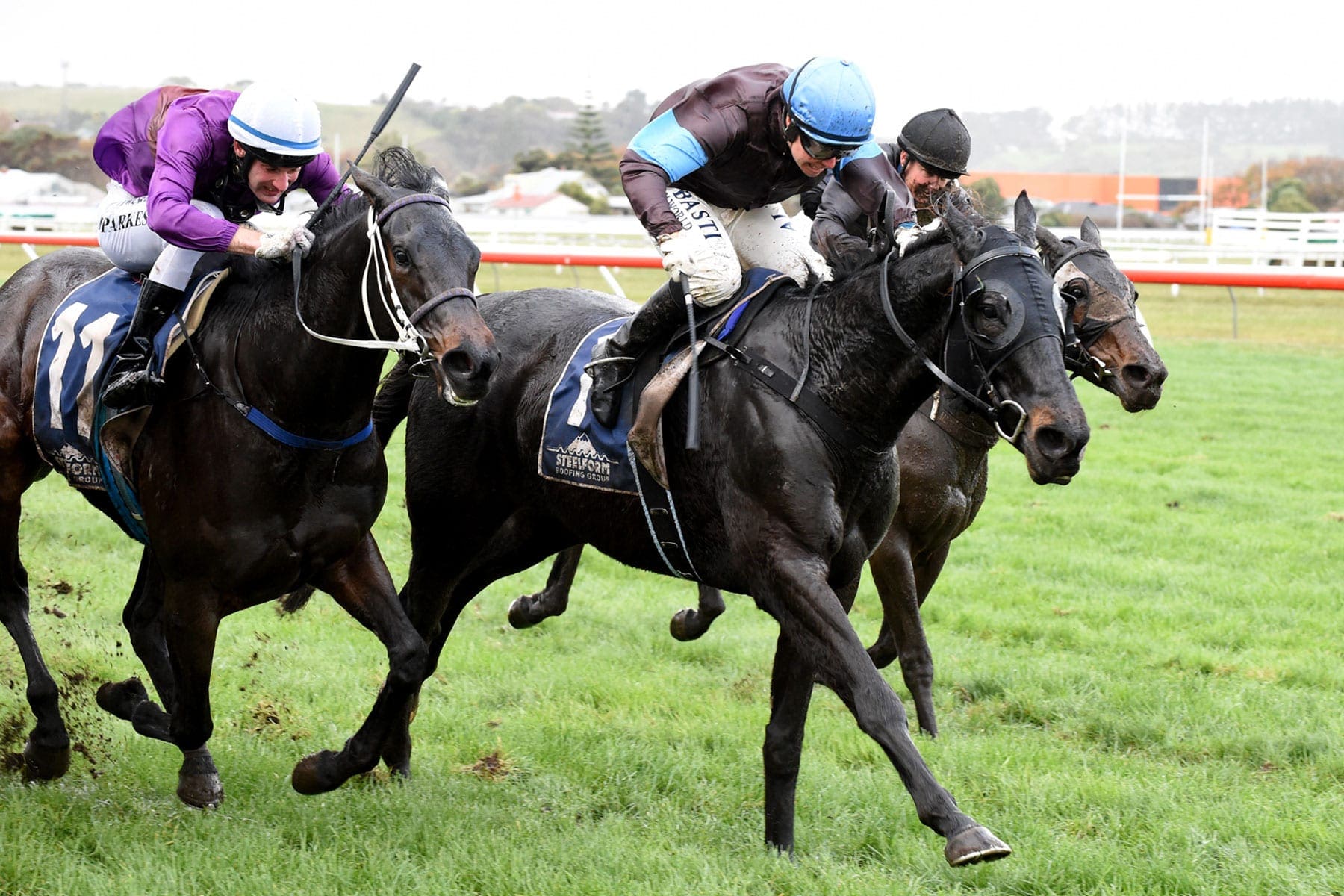 It may have been nearly a year since Dolcetto's last victory, but trainer Sylvia Kay is hopeful he can make a return to the winner's stall at Trentham on Saturday.
The eight-year-old gelding will line-up in the IRT Whyte Handicap (1600m) where he will be met by his favoured heavy surface.
He has recorded eight of his 10 wins on the surface, and Kay said the track's Heavy11 rating will make Saturday's mile a staying test, particularly with his 62kg impost.
"His best efforts are usually over a bit of distance," she said. "At this time of year, when the ground is so bad, it is pretty hard work and carrying that weight in the puggy ground is a bit of a mission."
The son of Per Incanto will get some weight relief in the form of three-kilogram claiming apprentice Ashvin Mudhoo, bringing his allotted weight down to a more manageable 59kg.
"When the going is tough you need that claim, it is pretty difficult," Kay said.
"He (Mudhoo) rides him nearly every day, so he knows the horse really well and it is good to give these boys that are so keen a bit of a go."
Dolcetto takes two third placings into Saturday, and Kay is hoping her charge can go two better this weekend.
"He is well and you can only get them fit and hope it goes right on the day," she said.
Kay isn't particularly sure what is in store for Dolcetto after the weekend, with more lucrative targets not coming until the spring.
"There are not a lot of options around," she said. "We just take each day as it comes and if something looks within our reach, we will have a go.
"It is really hard with staying horses. In the programme nothing seems to follow on from one race to another, it is quite difficult now.
"Ideally, if you had the Whyte Handicap on the first day and the Parliamentary in the next, you would probably do them both, but now they are on the same day, so that is off.
"There is nothing much until the spring, but with a horse like Dolcetto, they can put on a few kilos in a few days if you don't keep them going, and then it takes a bit to get it off.
"We will just tick him over. He enjoys his work and going to the track, and being a pain in the butt to the other horses. He is a bit of a boss."
Kay will also line-up Jakkano in the Metroclad 1400 and Relda in the New World Churton Park 2200, with both mares also set to benefit from Mudhoo's claim.
"Jakkano is a pretty tough mare," Kay said. "She is quite solid and is very clean-winded and seems to give it her best. She is a bit of a hardcase to deal with, but she seems to like her racing.
"Relda is very honest and she seems to like Trentham, where she has got a bit of space. Hopefully they can account for themselves."