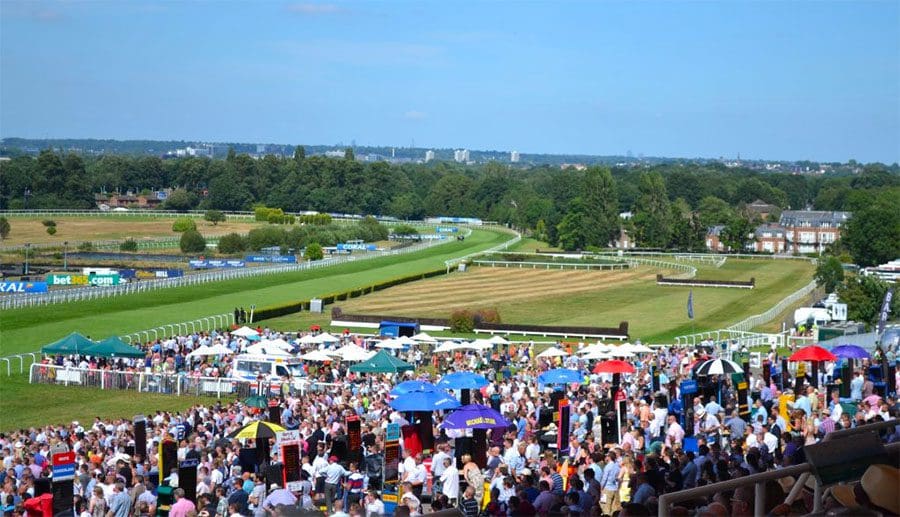 Sandown is one of four metropolitan tracks in Melbourne and is owned and operated by the Melbourne Racing Club (MRC). Opened in 1965, Sandown Racecourse is one the more highly used tracks in Australia, let alone Victoria, with upwards of 40 meetings held at the track each year. Racing is held on the inside track (Lakeside) and outside track (Hillside) throughout the racing season, in a bid to help wear and tear on either tracks. Sandown currently plays host to the Underwood Stakes in September and with the upcoming redevelopment of Caulfield, Sandown is set to host an additional four Group 1 races in February, 2023.
---
Sandown horse racing news
Home to plenty of meeting throughout a season, Horsebetting.com.au is constantly covering all the horse racing news at Sandown.
---
Sandown horse racing tips
With plenty of horse racing throughout the year, Horsebetting.com.au present horse racing tips for every meeting held at Sandown Racecourse.
---
Sandown Racecourse address & how to get there
Sandown Racecourse is located at 591-659 Princes Highway, Springvale VIC 3171 and is approximately 30km from Melbourne CBD.
If you are heading to the races from the city, north or west of Melbourne it is best to follow the Monash Highway and come via Springvale Rd in Springvale. From the east, stick to the Monash Highway and take the Heatherton Rd exit and arrive via Lightwood Rd.
A majority of punters will catch public transport to Sandown Racecourse, with the train station approximately 200m from the main entrance to the track. The Cranbourne/Pakenham line from Flinders Street is the most efficient way to get to Sandown, with the journey just a 35 minute one on the train.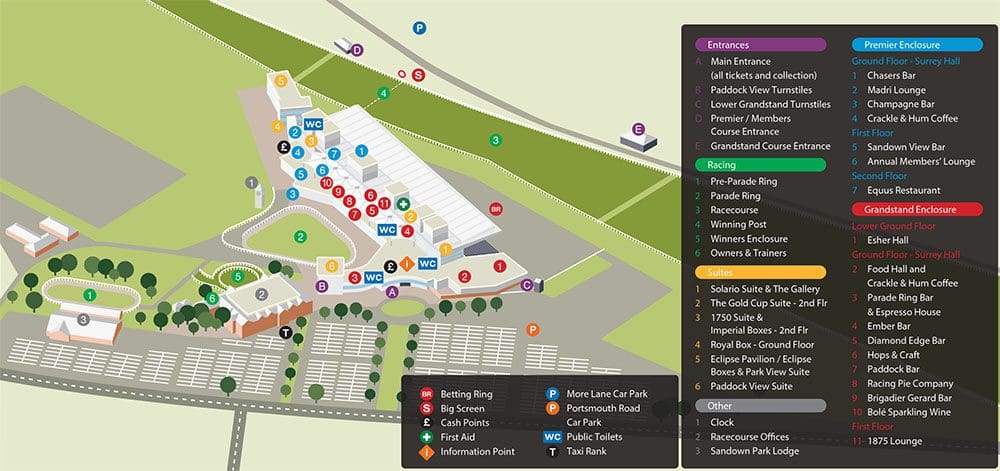 ---
Sandown racetrack specifications & details
The Sandown Racecourse Hillside track has a circumference of 2,097 metres and straight of 491 metres, whilst the Lakeside track has a circumference of 1,891 metres and straight of 407 metres. Both tracks are made of turf and direction of travel for all races is anti-clockwise.
There is a 1000m chute, where races held over 1000m have an approximate 400m straight run into the only bend of the race, before sprinters navigate approximately 600m down the Sandown straight.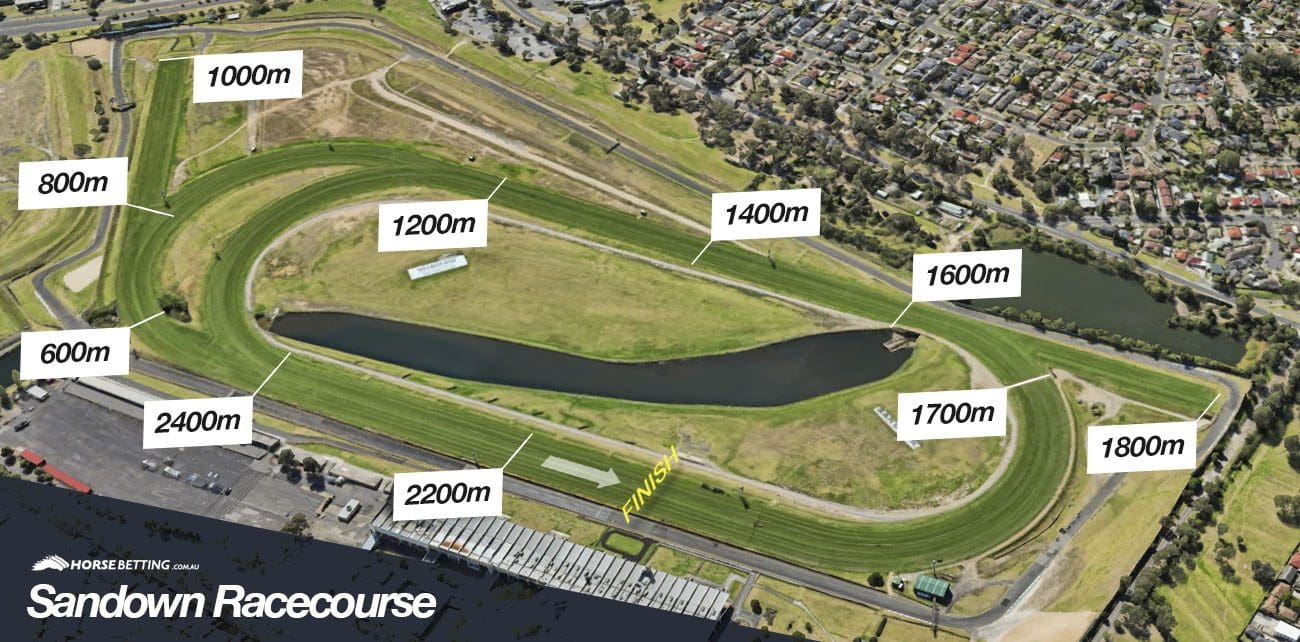 ---
Major races held at Sandown
As of 2021, the Group 1 Underwood Stakes is held on the final Sunday in September each year following the AFL Grand Final. The meeting also plays host to the Group 3 Sandown Stakes and two Listed events, the Jim Moloney Stakes & Testa Rossa Stakes.
For the 2022-23 racing season, Caulfield Racecourse will essentially be out of action following Caulfield Cup Day and Sandown Racecourse will be picking up most of their feature race meetings until the completion of Caulfield's redevelopment.
Sandown will play host to the Group 1 C.F. Orr Stakes on February 11, 2023. A fortnight later, the track will be lit up by some of the best two-year-olds in the Blue Diamond Stakes, whilst the time-honoured Oakleigh Plate and Futurity Stakes will also be held on February 25, 2023.
---
How to bet on Sandown races
Australia's top online betting sites are the best ways to place your betting wagers on racing at Sandown.
All of the best online bookmakers offer markets on race day and in the days leading up to the racing at Sandown, with tote and fixed price betting available once markets are released.
A majority of bookmakers in Australia also have bookie sign up codes available to their customers.
Sandown Racecourse, like all major horse racing tracks, has TAB facilities, as well as a Bookmaking Ring, where a number of bookmakers are set up for race days.

Best Horse Racing Bookmakers
---
Sandown race dates
The majority of Sandown race meetings fall on a Wednesday. There are several exceptions to this though, with Underwood Stakes Day traditionally held on a Sunday. Approximately 12 meetings of the 42 in the 2022/23 season will be held on a Saturday or Sunday.
Sandown Racecourse holds upwards of 40 meetings each year and forms a strong part of the 80 race meetings conducted each year by the Melbourne Racing Club.