Third generation bookie fears for the future of betting industry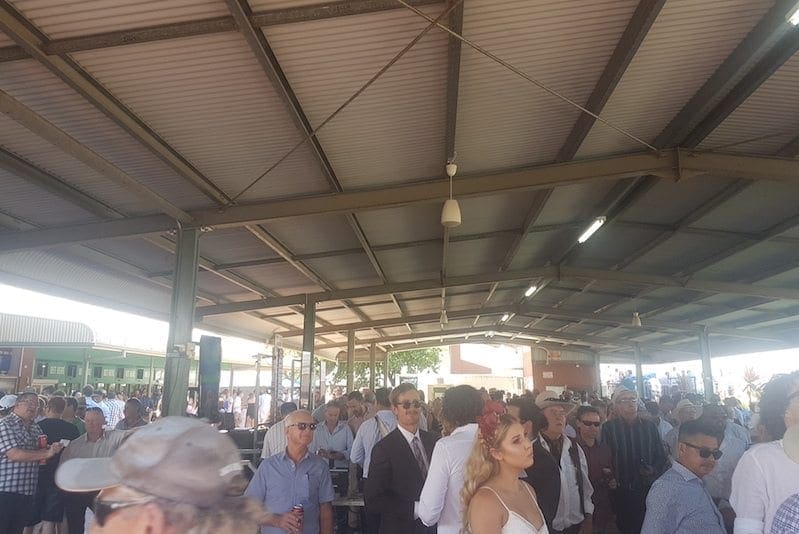 ON-COURSE bookmaker Ben Musgrove believes there's "no way" his role will exist in 10 years after the advent of online betting agencies.
A third generation bookie, Ben works alongside his father Greg as part of the Musgrove bookmakers in Eurora.
The youngest Musgrove told HorseBetting.com.au that his job "is more of a hobby" these days.
"My job won't be around, not at all," he said.
"This is more a hobby for me these days. It's been in my family for three generations, my grandfather started this when he came back from the war.
"This is more of a bonding thing now for me and my father, it's really not to make money these days. Doesn't mean we don't try, but we are never guaranteed these days."
It is the online betting agencies like Sportsbet that have helped push the on-course bookmakers out of the spotlight according to Musgrove.
He believes they simply cannot compete with what the corporates can offer.
"It's pretty tough.
"The bookmakers have got all these specials and all these offers that they throw up every day where they give money back second and third and double your deposits and stuff like that.
"They're turning over millions and millions of dollars, we are only turning over a few thousand.
"We just can't compete with that."

The Musgrove operation is an almost exclusively country bookmaker, but Ben said the squeeze has seen them visit less tracks as the years progress.
"We've even stopped going to a few joints.
"We used to go to about 40 or 50 meetings a year, and now we're down to about 20."
Despite the bleak outlook, Musgrove has kept a positive attitude.
After Makahu Boy won at $41.50 and Kapover saluted in the very next race at $22.80 via Crownbet, Musgrove said the day may prove to be a lucrative one.
"We were stung a bit in the first race by the fav getting up, but two roughies back-to-back have got us smiling.
"Not bad when that happens. Might lose a bit out later on, but that happens and that's the game."
The on-course bookmaker may be a thing of the past, but Musgrove said the events like the Wodonga Gold Cup will keep the "hobby bookies" alive and well.
"The Cup Days mate, they are the best.
"Everyone loves a little flutter, to let their hair down and have a punt so these are the days where the on-coursers can really make some cash.
"Just no career in it any more, which is a shame, but that's just how it is."