The Pope returns to Awapuni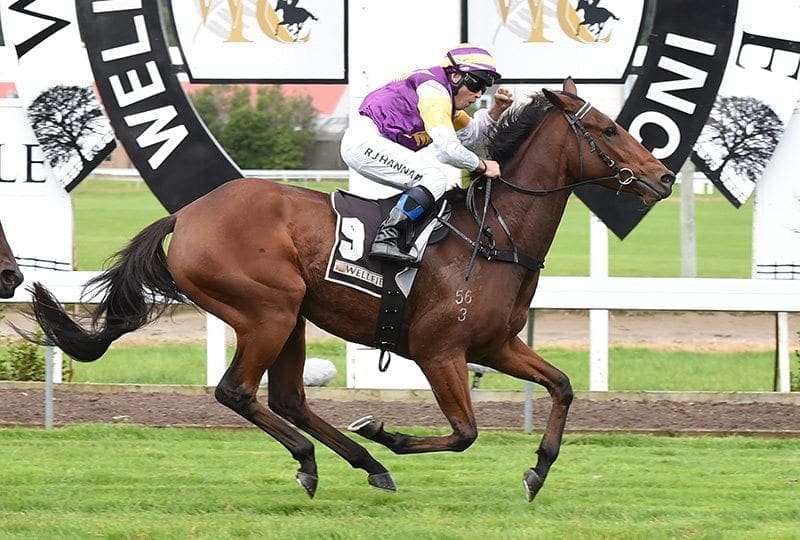 The biggest smile in racing will be back at Awapuni on Friday when evergreen jockey Robert Hannam, affectionately known as The Pope, makes his race day return after breaking his leg in a starting gate incident in India last September.
He was riding at Hyderabad Race Club on a three-month contract when a horse he was riding crushed his leg in the starting gate, breaking his tibia and fibula.
"I've just been to the doctors to get a full clearance," Hannam said. "It is great to be back, it's been a long, slow process but I finally got there.
"I thought it would only be three or four months, but the surgeon over in India did mention that we were looking at six months.
"The accident happened on September 18, so I'm doing really well to be this far forward."
Hannam was in great form in India before his accident, sitting second on the jockeys' premiership despite the limits imposed on foreign jockeys.
"Leading up to my accident I had 15 winners and 17 placings (from 60 starts)," he said.
"I wasn't leading the premiership at that stage, but I was second. Foreign jockeys can only ride in half the card, so the bulk of the meetings there were only eight races, so I could only ride in four. But had there been nine races, I could ride in five."
Hannam was intending to extend his contract before his accident, but returned to New Zealand in October after a successful surgery in India.
"I had the operation in India," he said. "They put in a wire on one side, because I did my tibia and fibula, and they put two screws in the other side. I had to stay there for 15 days before I could travel home."
Despite the accident, Hannam really enjoyed his stint in India, a country he had spent time riding in earlier in his career.
"I rode there about 21 or 22 years ago," he said. "I loved it, it was really good. When I went back I knew so many people, but the riders that I was riding against back then are all training.
"L.V.R Deshmukh who I rode for in monsoon season over there, I rode his first twenty one winners when he first started training, so I've known him for a long time."
The level of racing in India is quite high according to Hannam and many foreign jockeys enjoy riding there.
"It's a pretty good level of racing over there," he said. "A lot of the English riders come over, they are riding in India at the moment in the European off-season, and they do pretty well and enjoy it."
Hannam noted that aside from the heat, the biggest difference between racing in New Zealand and India is the size of their tracks.
"Their tracks are way bigger than our tracks. They have one training track that they canter and gallop on, which is on the outside of their course proper.
"The track that I rode on in Hyderabad, they have got two course proper's, one for monsoon season and one for winter. The Monsoon track straight is about 550m long, which is unheard of in New Zealand.
"We raced twice a week, usually Sunday and Monday. It's got similar prizemoney to New Zealand, but the percentage over there you get 7.5 per cent for some races, which makes it a little bit more profitable."
Hannam said he could possibly return to India at some point, but he will focus on re-establishing himself in New Zealand before any descision is made.
"They have asked me to return, but I'd like to see how I get going here after just coming back," he said.
"I have kept a lot of good contacts and there are a lot of people who support me as well back here. I'll just see what eventuates and when the time comes it's not just my decision, it's my family's as well."
Hannam highlighted being away from his family was the biggest challenge during his time in India and said fellow jockeys need to keep that in-mind when thinking of similar overseas stints.
"You just have to go over with an open mind. It is not that easy, being away from home was the hardest thing. Then you have to put up with the change of lifestyle, the way they do things and the way they act."
In the meantime, Hannam said he is looking forward to regaining his race day fitness, which will be aided with his return to race day riding at Awapuni's twilight meeting on Friday.
"I went to the jump outs and rode out at the jump outs this morning. You can do as much physio as you like, but you have actually got to ride on race day to be race-fit." – NZ Racing Desk.