The funniest and dirtiest horse names in racing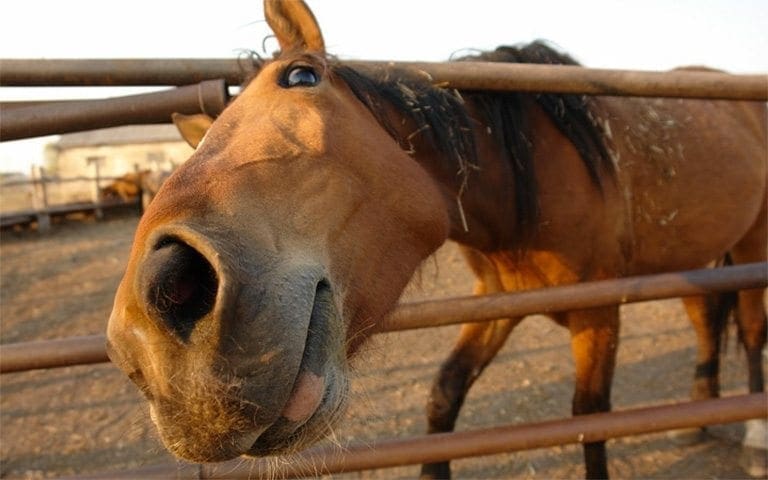 LET'S face it, while racing is known as the "Sport of Kings" anytime an owner can get a cheeky pun or a sneaky euphemism into a horse's name, they'll invariably take it.
In honour of the debut run of Horsey McHorseface, we took a look at five of the funniest horse names that we have ever come across in thoroughbred racing.
There are some absolutely brilliant names in here, and while most of these runners did not go on to have hall of fame-type careers, the names of these noble steeds will echo through the ages.

Sport Table
ARRRRR
Nope, our keyboard did not get stuck, that is the actual name of an American horse.
Named in honour of what we can only assume was International Pirate's Day, ARRRRRR has to be one of the only horses in memory that could pronounce its own name.
Double points to the commentator here too who truly embraced the name of the horse.
My Wife Knows Everything battles My Wife Doesn't Know
In isolation these names couldn't possibly be listed on a funniest name list, but when they race together something hilarious is bound to happen.
The two contrasting names lined up in a race back in 2010, and while the impartial fan could have hoped both would compete against each other to elicit a funny comment from the caller, but few could have predicted the pair would battle it out to the line.
Another great call by a broadcaster who knows when the joke writes itself.
Maythehorsebewithu
Who doesn't love a good pun name, especially when you can relate back to Star Wars?
Unlike some of the other performers in this list however, Maythehorsebewithu had the ability to be an absolute top-tier horse, which was underlined by a fifth-placed finish in the 2001 Melbourne Cup.
It may not have reached Luke Skywalker status, but Maythehorsebewithu's owners can be proud it fought the good fight.
Hoof Hearted
Not seeing the humour in this one? Try saying it five times fast and maybe you'll get it.
Whether the name of this one was a cruel joke intended to make a fool out of race callers or not will leave for you to decide, but we love how the race caller here has absolutely embraced the sounds like aspect of the name.
Still didn't get the joke? Listen to the call.
Yakahickamickadola
If this isn't the biggest stitch up in racing history we do not know what is.
On the surface it just looks like a difficult name to pronounce that any seasoned race caller could nail, but one particular American broadcaster just could not get Yakahickamickadola's name out correctly.
It is hard to feel sorry for race caller when they do such a terrible job of calling a horse, and we suspect this guy is happy that Yakahickamickadola is no longer racing.