Teetan's ready to represent in All-Star Japan challenge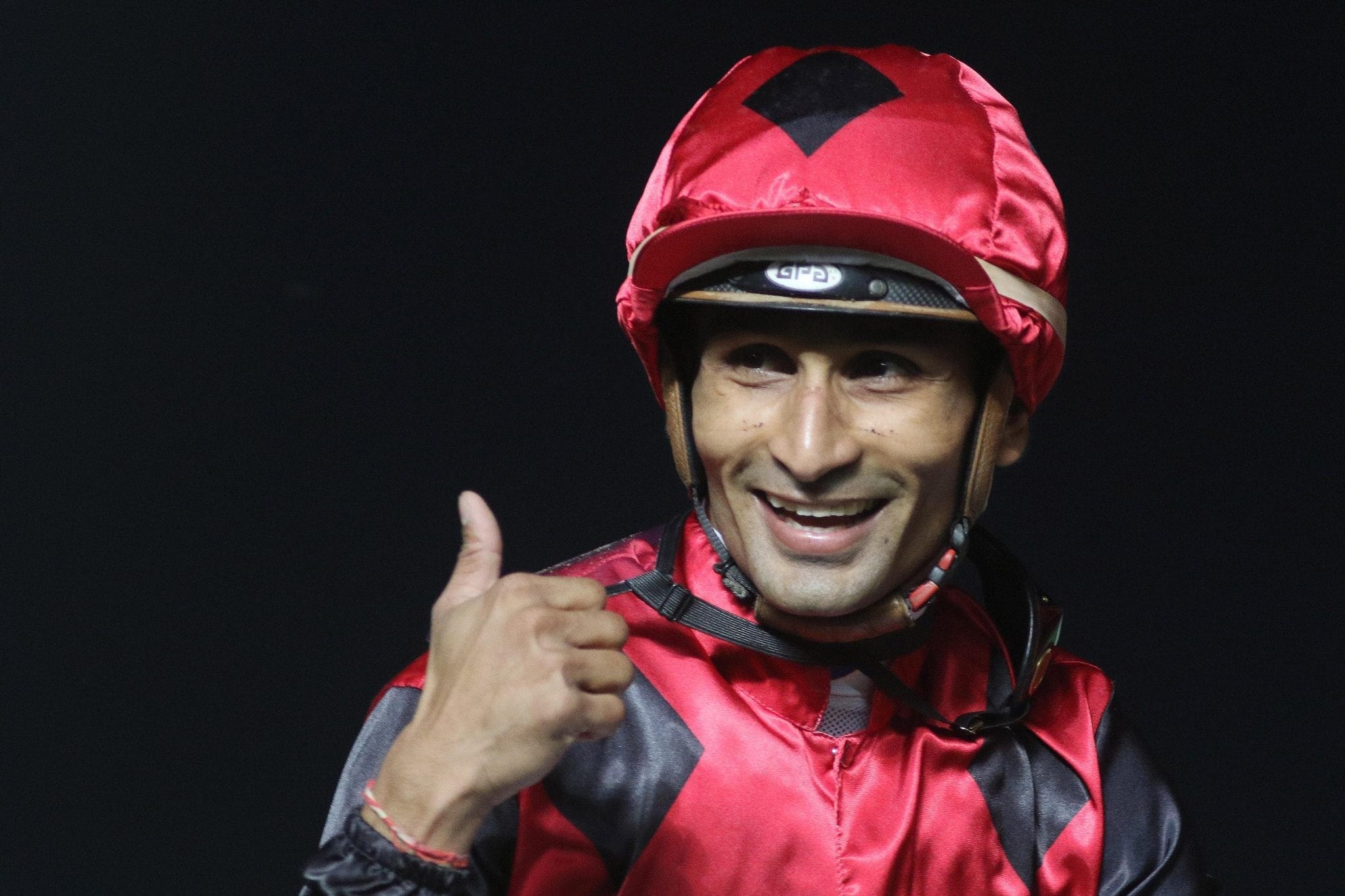 Karis Teetan heads to Sapporo, Japan, this weekend, refreshed off a summer break and keen to launch what he hopes will be a successful assault on the World All-Star Jockeys (WASJ) competition.
"It's a great opportunity to be able to go and compete in the World All-Star Jockeys," Teetan said. "Living and riding here in Hong Kong has opened a few doors; when this opportunity came I had to take it with both hands and I'm really looking forward to going and representing Hong Kong."
Teetan enjoyed his best ever Hong Kong campaign in 2018/19. The Mauritian's total of 84 wins was a full 32 better than his previous high and featured a breakthrough Group 1 score at Sha Tin aboard Mr Stunning in the LONGINES Hong Kong Sprint.
"Last season was by far the best season I have had here," he said, "but every year things get much harder and tougher in Hong Kong, so I'm going to have to continue to improve on a lot of things. I'll go and look back through last season and see where I can make those improvements."
When the season ended in July, only the outstanding Zac Purton and Joao Moreira were ahead of him in the premiership standings. Teetan is aiming to follow that storied duo's lead in the four-race Sapporo challenge – Purton won the contest in 2012 while Moreira carried off the prize in 2015.
And he is hoping that his own past experience will work to his advantage. Teetan rode in Japan in the summers of 2016 and 2017, registering seven wins from 75 rides.
"I know the track," he said, "I've been to Sapporo twice and although the draw of which horses I will ride is all down to luck – I'm still going there in a good frame of mind. It's not going to be something new to me, I'm really hoping that everything can go my way and I do well."
The contest, spanning two race days, begins with two races on Saturday, 24 August when Teetan will partner King King King in a 1200m contest and Win Exceed over 2000m. His challenge will continue on Sunday, 25 August with Realist in a 1700m race and will conclude in the fourth and final leg over 1800m aboard Jo Book Kommen.
Teetan will face-off against 13 other riders for the individual title, he being one of five invited overseas jockeys. His rivals include Japanese legend and past WASJ winner Yutaka Take, Japan's current champion jockey and another past victor Christophe Lemaire, and US Eclipse Award winner Julien Leparoux.
He will join Leparoux, New Zealander Lisa Allpress, Irishman Colm O'Donoghue, France's Mickaelle Michel and local NAR riders Fumio Matoba and Tomohiro Yoshimura to compete against seven JRA jockeys for the team title.
Teetan anticipates that the experience, one week before the start of the Hong Kong season, will sharpen him for the 88 race-meeting challenge which lies ahead.
"It's good for me and it's going to get me going early because I'll be riding a week before, he said. "Riding in Hong Kong, you come up against so many competitive jockeys and although I'm in my seventh year, I'm always trying to learn and get better all the time. I think going to Japan now and competing against the jockeys there, it can only be good for me."