Sutherland scores first win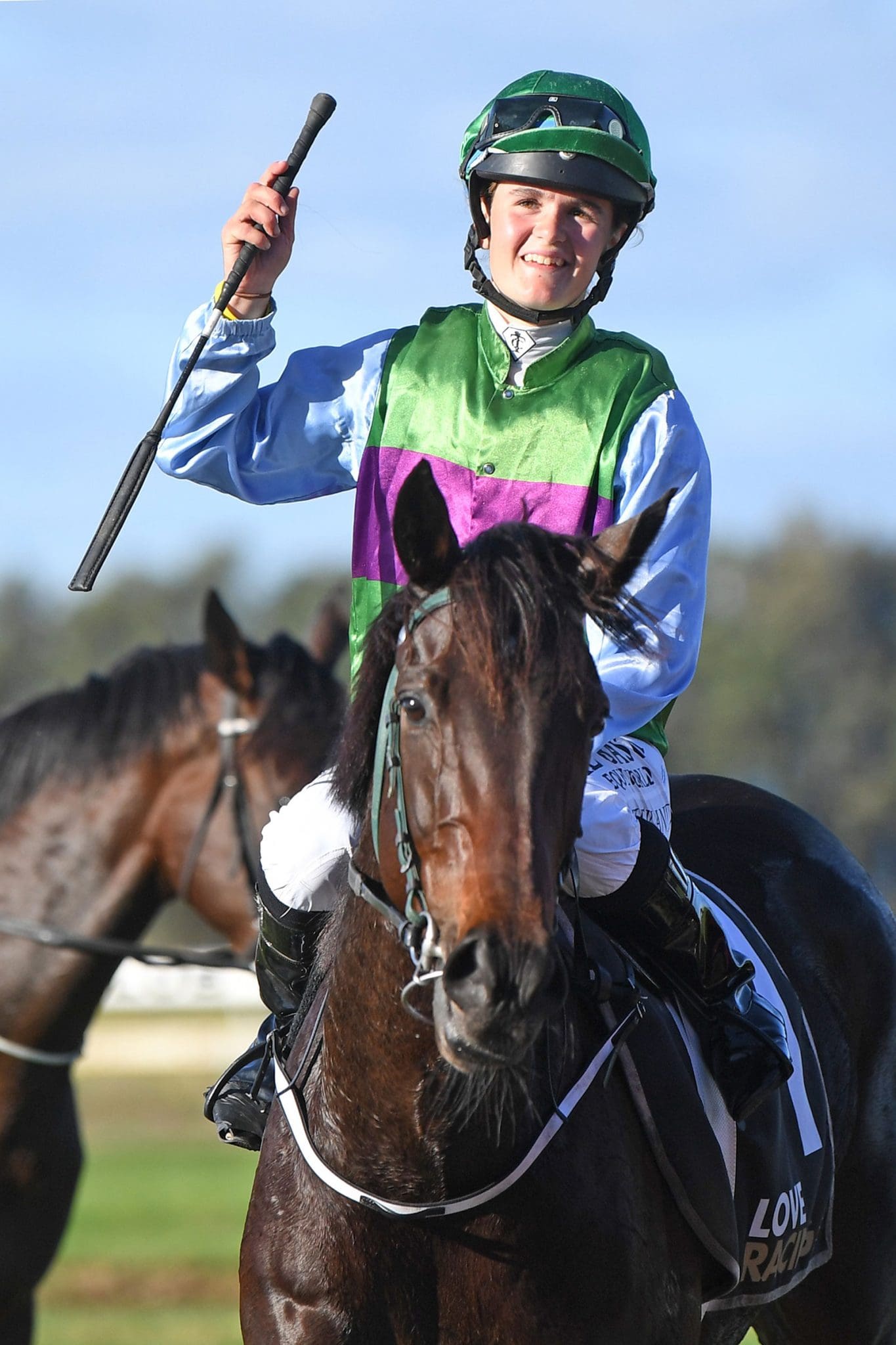 It was an exciting day for Lily Sutherland at Hawera on Wednesday when she recorded her first riding win.
The 18-year-old was having her ninth raceday ride when victorious aboard the Kevin Myers-trained Shockproof in the NZB Insurance Pearl Series Race (1600m), and she was duly delighted with the result.
"It was very exciting. I quite like the horse, I know her well. Kevin has been really generous putting me on her," Sutherland said.
"I didn't want to lead but she was travelling so well I thought I would go across to the good ground and sit there and wait. Once she got to the straight, she just kept going. She has got the biggest heart, she tries really hard."
Sutherland has been riding horses her entire life but had nothing to do with racing until accepting a job with her riding mentor Vicki Wilson and moving south to Hawke's Bay from her native Northland.
"I have always loved horses. I did pony club and then a lot of showjumping, that is how I met Vicki, when she was in Northland," Sutherland said.
"I have known her since I was 12 and I have been going out with my ponies to her place and she has been teaching me a bit about everything.
"She moved to Hawke's Bay and I moved down to work for her six months later.
"When I was offered a chance to work for her I was very happy to accept and I came straight down and never looked back.
"When she got a few racehorses, I really started to get interested (in racing) and it all went from there."
Sutherland naturally progressed from riding trackwork to riding in jumpouts and trials, and she was immediately hooked.
"I have always loved racehorses, I just have never had much of a chance with them," she said.
"When Vicki got them I was really excited and once I rode in my first jumpout I thought 'this is what I want to do'.
"It has taken a few years, but it is good to get going now."
Sutherland is enjoying her time in racing and said she is grateful to continue to learn from Wilson in all aspects of her riding.
"Her experience with all aspects with horses, not just racing, really helps," Sutherland said.
"It is exciting to see her team grow and I am excited to be a part of it."
While racing is now Sutherland's major focus, she said she still enjoys her first passion of showjumping at Vicki's Hawke's Bay property.
"I love horses and any part of it is really cool for me," she said. "I am glad we get to do a bit of everything here, but I am mostly doing thoroughbreds and babies now."