Surprise hometown advantage for Nelson jumpers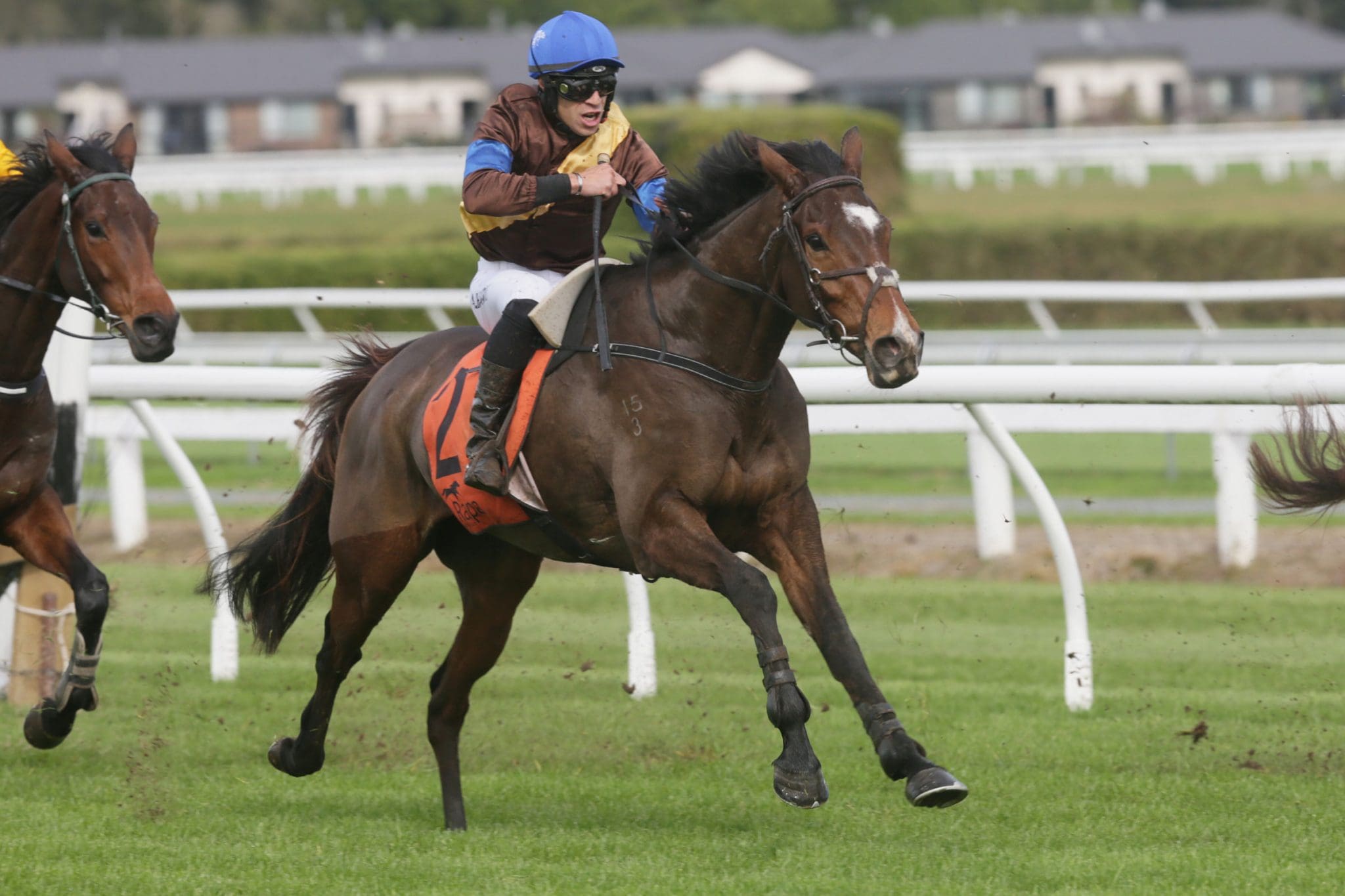 The prospect of better ground in their own neighbourhood has seen leading jumps trainers Paul Nelson and Corrina McDougal direct three of their charges toward the rescheduled Wellington prestige jumps races on Thursday.
With bad weather causing the abandonment of Trentham's major winter raceday last Saturday, the Hydra-Cell Pumps Wellington Hurdle (3100m) and the Grant Plumbing Wellington Steeplechase (5500m) have been moved to Hastings.
The only scheduled runner in these features at Trentham for Nelson and McDougal was No Tip in the hurdle. But with the shifting of the venue, they have entered The Cossack and No Change for the Hurdle, which has been reduced from 3400m to 3100m with the venue change, and Shackletons Edge for the steeplechase.
All three of the new contenders should appreciate what are likely to be less heavy conditions at Hastings than was expected at Trentham.
The Cossack is the best-performed of the trio in the Wellington Hurdle, having won the Great Northern Hurdle (4190m) last year and this year adding the Waikato Hurdle (3200m) to their resume.
He was scheduled to run in another prestige jumping race, the Hawke's Bay Hurdle (3100m) on July 3, but he wasn't quite healthy for it.
"His blood wasn't quite up to scratch before that, so we had to pull him out, but he's ready for this now," Nelson said.
No Change is something of a Hastings specialist, having run six hurdle races at the track for three victories and three second-place finishes. They include winning the Hawke's Bay Hurdle in 2019 and runner-up in the same race this year to Tommyra, who is also entered for Thursday's contest.
"Obviously The Cossack's record is pretty good, but No Change has got a really good record on the Hastings track so they are both capable of running well," Nelson said.
No Tip is one that would have relished heavy going at Trentham, having won the Wellington Hurdle two years ago, but with the move to Hastings he will now contest the Farmers Transport Mile (1650m).
"I've just looked at the forecast and the weather's going to be pretty good through until Thursday. We'll look at the conditions but he wants heavy ground," Nelson said.
Shackletons Edge has raced just once over big fences, thrashing a maiden field over 4000m at Hastings on July 3, and he faces a steep rise in distance and class on Thursday.
"It's probably a bit early but he's had a couple of runs at Hastings and they've both been good and his debut was pretty good," Nelson said.
"It's a lot further and it's a better class of horse, but we're going to run him and see how he goes."
Nelson has had to do this winter without his regular jockey, Aaron Kuru, who has stayed in Australia due to the uncertainty around COVID-19 travel restrictions.
"It hasn't been easy because he did all our riding, but Shaun Phelan's been really good, he's helped us out, and Hamish McNeill has been great too."
Nelson said he might take The Cossack and Shackletons Edge to the Grand National carnival at Riccarton next month, though that will depend on how they recover from Thursday's racing.
After that will come the Great Northern meeting at Ellerslie, which will be a bittersweet occasion for the jumps racing fraternity as it's likely to be the last to feature races over the famous Ellerslie steeplechase hill, which is set to be sold as part of the Auckland-Counties merger.
Nelson said it was a huge shame that the hill was being sold, and he wanted to be sure a significant amount of the proceeds should be re-invested in jumps racing.
"It's very sad. The hill is world-renowned, and I feel that the hill actually belongs to jumping and not to flat racing, and I feel jumping should be recognised financially in that way."