Super summer in-store for Collett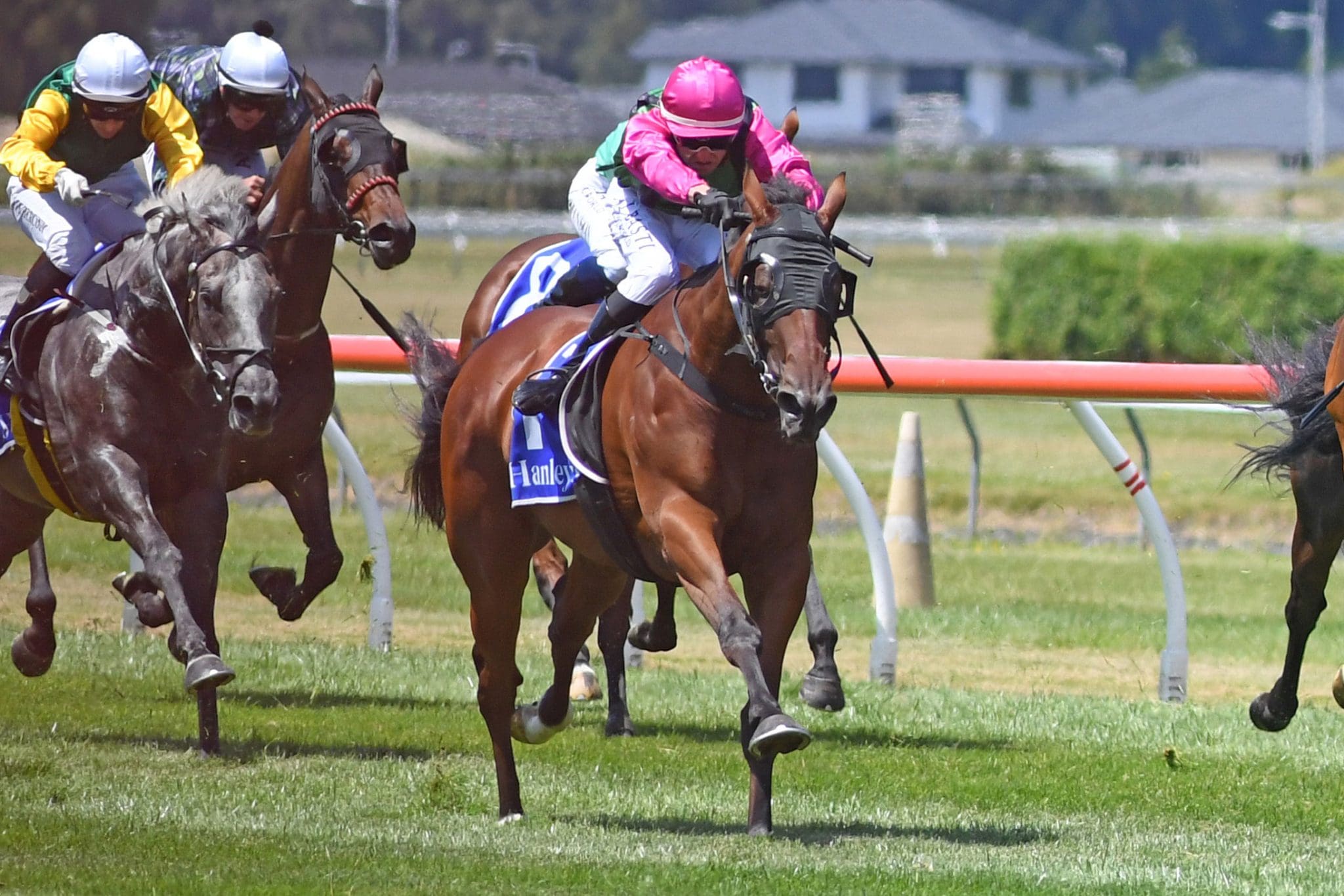 The opening of the Auckland borders on December 15 can't come quickly enough for Richard Collett.
The Pukekohe trainer has been stuck inside the borders for four months now, and though he's been able to send horses away to race outside the region, he said they would appreciate the return of racing to the Auckland tracks, Ellerslie and Pukekohe, for December.
"We're looking forward to them, racing on the big right-handed tracks they are trained on up here," Collett said.
"When you train your horses right-handed, and the majority of the racing we've had to do is at Te Rapa and Matamata, left-handed on turning tracks and tight circumferences, it's a little bit tougher. Their only right-handed options are Tauranga, which can be a little tricky, and Te Aroha."
One of those horses Collett is looking to race closer to home is Super Pursuit, who finished third in an open 1200m handicap at Matamata on Saturday behind Top Brass and Mega Bourbon.
Super Pursuit won first-up at the only Auckland region raceday since the lockdown, at Pukekohe on November 11, and Collett said he would have been confident in his chances of winning on Saturday had the races been at Ellerslie, where the weather stayed dry.
"Had he gone round at Ellerslie on Saturday he probably would have won. Instead he went to Matamata and it rained, but at least he got a race under his belt," Collett said.
"We've just had jumpouts at Ellerslie today and the track was beautiful and firm."
Super Pursuit has won five of his 12 races and is set to race next in the Listed Hallmark Stud Handicap (1200m) on Boxing Day.
Collett's other "Super" horse, Super Strike, hasn't raced since winning the Group 3 Anniversary Handicap (1600m) at Trentham on January 16, and he won't race again until at least the same raceday next year.
A winner of five races from nine starts, Super Strike was put aside after the Anniversary with the Group 2 Easter Handicap (1600m) in April as his autumn target, but a few muscular problems meant he was unable to take his place there.
This season, he was in training until a setback ruled him out for a month.
"He struck a splint on the inside of a foreleg in a gallop and he had to go to the paddock for a month for it to settle down," Collett said.
All going well, Super Strike will resume in either the Group 1 Telegraph (1200m) at Trentham on January 15 or the Group 2 Concorde Handicap (1200m) at Ellerslie a week later.
"He's been back with us for about three weeks, and the soonest he will be ready to race would be the second half of January," Collett said.
"He's missed a couple of major mile races because of the problem, but he's very capable fresh over 1200m."
Collett's biggest winner this season to date is the wet track specialist Sweet Clementine, who won the Listed Staphanos Classic (1950m) at Rotorua on October 17.
She has raced three times since, her best effort being fifth in the Group 3 Counties Cup (2100m) at Te Rapa on November 20, but she will be put aside after finishing sixth in an open 2000m event at Matamata on Saturday.
"She was feeling the ground a shade after the Counties Cup but we hung in and ran her at Matamata because we knew the rain was in the forecast, but she was past her best and she'll have a break now."
Collett may have two runners at Tauranga this Friday. Rapid Recall, who hasn't raced since October 21, may contest a Rating 65 1200m race, while Ripped, who is being aimed at the Stella Artois Special Conditions Final (1500m) at Ellerslie on Boxing Day, could contest the Rating 74 1400m event.