Shinn turns dream to reality with Happy Valley breakthrough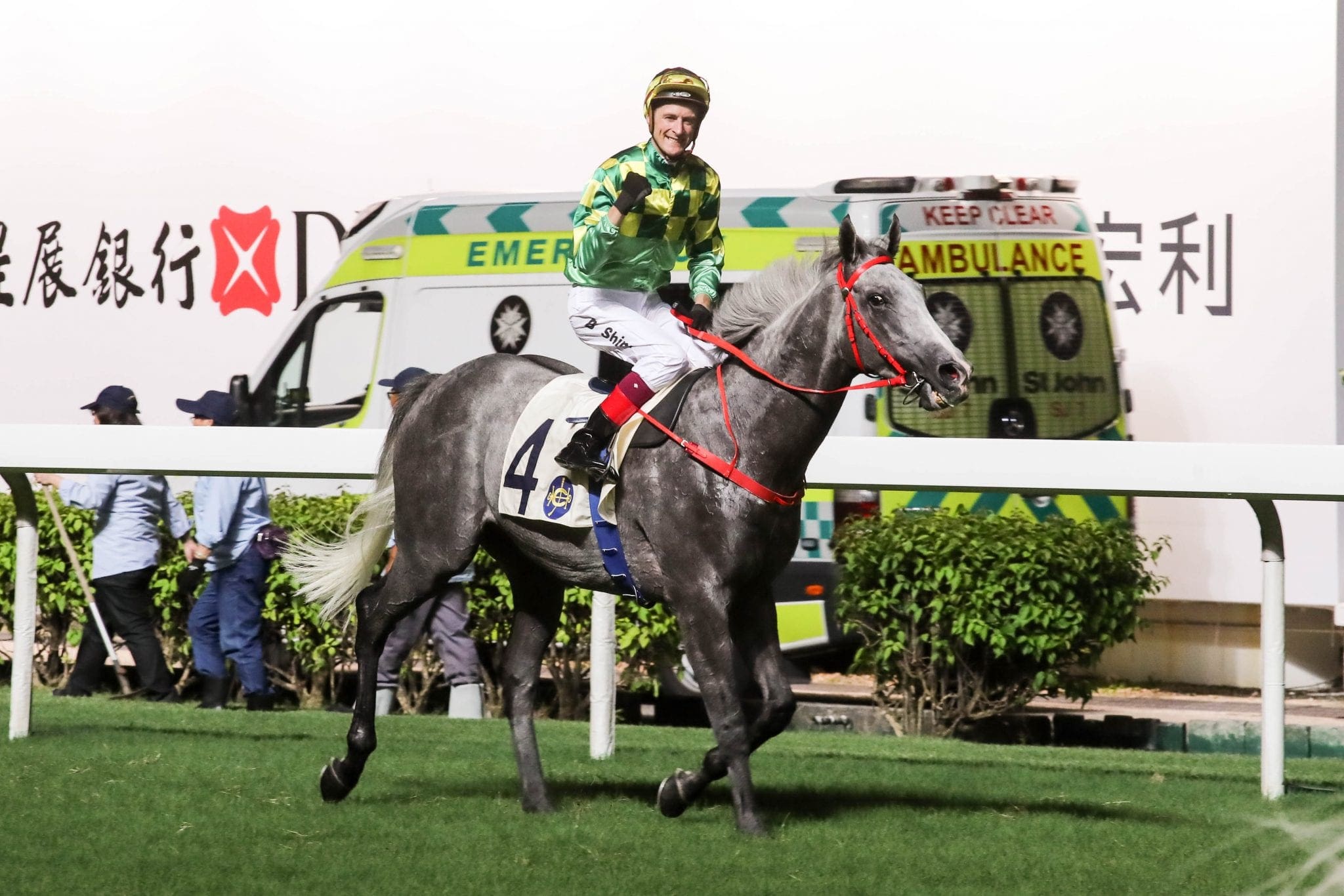 Blake Shinn did well to keep the welling emotion in check after fulfilling a boyhood dream at Happy Valley last night, Wednesday, 11 September.
"It's been years in the making," the Melbourne Cup-winning jockey said, his voice teetering on the brink of cracking in the moments after he'd guided Green Dispatch to victory in the Valley's first race of the season.
"I'm pretty emotional to get it out of the way," he admitted, "I've wanted to ride in Hong Kong for a long time, since I was a little boy, so it's pretty touching to finally be here.
"To be competing on the world stage and to get that first winner out of the way, it's special."
The timing was extra special at that: the Australian sealed his breakthrough Hong Kong win on the day of his mum's 60th birthday.
Shinn, who broke his neck in a barrier trial fall a little more than a year ago, was out of luck at his first two Hong Kong meetings since his arrival on a six-month contract. But the former Sydney champion had shown his quality in defeat through 17 races at Sha Tin, riding to five second place finishes and a couple of thirds.
"It has been a little bit frustrating because your only aim is to win but you've got to put things into perspective: all in all, I thought I'd been doing everything right but just not winning. You've got to keep doing the little things right and that's what I've been focusing on," he said.
Shinn displayed cool confidence on the Danny Shum-trained Green Dispatch (126lb) in the Class 4 Shek O Handicap (1650m). The rider shoved the grey to the front right out of the gate, dictated the tempo, kicked off the final turn and kept on for a neck success over the closing Speedy Wally (118lb).
"It was just a matter of time before the win came really and it's come now, so I'm just relieved and grateful to everyone that has stuck by me, around the world, the Hong Kong Jockey Club, and the people back in Australia," he added.