Robbie Dolan swaps the whip for a mic in The Voice audition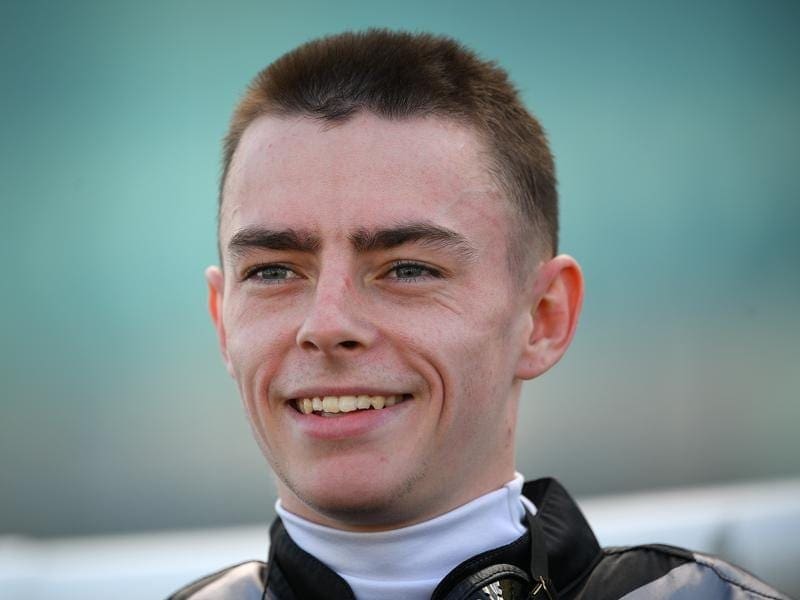 Since arriving in Australia from Ireland, top Sydney hoop Robbie Dolan has made a name for himself on Australia's biggest racing stage.
But he will soon also be appearing on another stage when he auditions on The Voice.
Set to air on Channel 7 after Easter, Dolan is one of the first contestants to be revealed.
"It feels like a dream at this stage," he said.
"They are very different worlds. It is something I've always wanted to do since I was a little kid was sing and racing just took over my life and it is one of them games, it is not just a job but a life and it is hard to have hobbies outside of it."
He will appear in front of coaches Keith Urban, Guy Sebastian, Jess Mauboy and Rita Ora in the blind auditions, attempting to get them to turn their chairs and want him in their teams to continue in the popular singing competition.
"Being a jockey, you are a solo athlete out there by yourself. I think being a solo singer is probably the same thing, you are competing against people in the music industry to get listeners," he said.
"It is the same as trying to get rides as the races. Racing is such a physical job, you've got to be fit and healthy, you've got to be the right weight all of the time, it is a very stressful job."
Dolan, 26, whose partner Christine Duffy is pregnant with their first child, struggles to explain his singing style.
"I don't really sing a lot," he said.
"I am trying to do a little bit more. When I was a kid I always wanted to be a singer and did school pantomimes and musicals. I never really based myself off anyone, I just enjoyed singing."
Moving to Australia from Ireland in 2016, Dolan has quickly risen through the ranks, becoming an in-demand and well-liked jockey.
He was honoured to win both the 2018/2019 and 2019/2020 Metropolitan Apprentice Premierships under Mark Newnham, continuing with his success since.
His first Group 1 win last October on Profondo in the Spring Champion Stakes left him lost for words after the race; it was a dream come true for a kid who came here five years before "with a school bag on his back, just trying to ride a few winners".
"I really enjoy racing, horses have been in my life forever, but I think music is definitely a career I could look at going forward because you have to follow your dreams."