Regally bred filly set to resume at Wingatui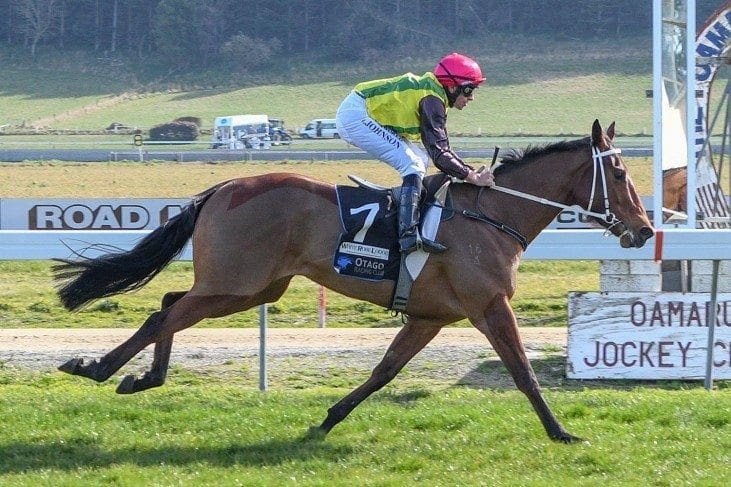 Blueblood filly The Precious One will make her long-awaited raceday resumption at the Beaumont Racing Club meeting at Wingatui on Monday.
The unbeaten three-year-old daughter of Darci Brahma and outstanding racemare The Jewel has been off the scene since winning at Oamaru back in September last year. The filly had created quite an impression with her first two victories and has trainer Claire Anderton excited about seeing her back on the racetrack.
"She has been back in work now for about 12 weeks and while she hasn't trialled she did have a jump-out a fortnight ago which she has come through well," she said.
"It's quite exciting to have her back as we think a lot of her."
A minor issue with her joints was the reason for the unscheduled break in her first campaign with Anderton believing the time away has been a blessing in disguise.
"She has definitely matured during her time away and is a much stronger individual now," she said.
"There were just a few little issues with her joints which were a result of her immaturity rather than anything else. The break has done her good and she has been thriving since she has been back in work.
"With the tracks starting to ease it is a good time to have her back as that will take some stress off her joints if there is something still there."
Anderton is confident she has The Precious One ready for a bold resumption as she contemplates where to next for the filly post Monday's efforts.
"Her work has been good and I think she is ready for a forward showing," she said.
"Chris Johnson has stuck with her which is very heartening as it's always good to have the best aboard when they line-up.
"The main thing will be for her to get around without any problems and to pull up well after the race. If she can do that then we can think ahead with her.
"There is a nice race over a mile coming up at Riccarton in a fortnight which is an option we would look at but it really all depends on this first run."
The race referred to by Anderton is the Listed NZB Insurance Stakes (1600m) for the three-year-old fillies that will be run as one of the feature events at Riccarton on 7 April.