Raquel Clark to walk away from race riding after horror injury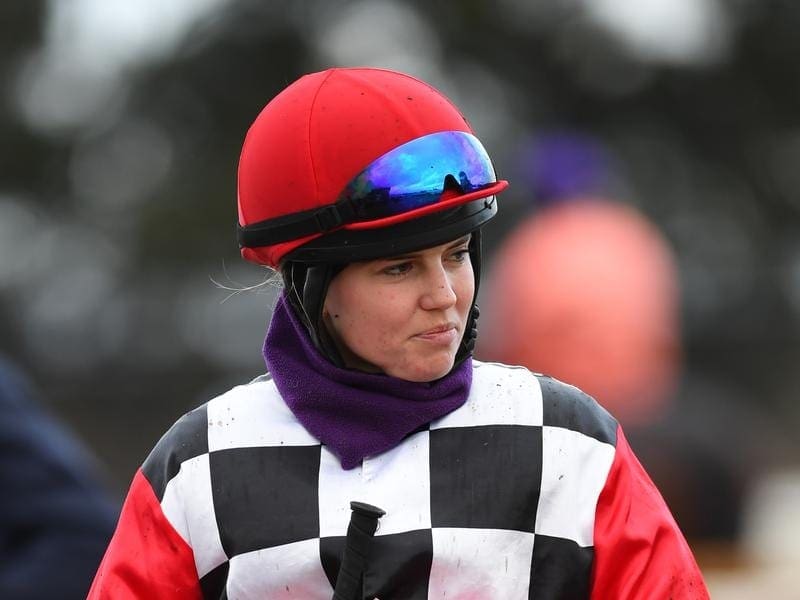 Raquel Clark has told RadioTAB that she will not be able to return to race riding after suffering a traumatic brain injury in November 2019 following a fall at Morphettville.
Clark said she has no recollection of the fall but does know that she was riding the Phillip Day-trained Goodgee when she fell.
Goodgee finished fifth in the 1000m scamper on the Parks track at Morphettville before clipping heels with another horse past the winning post.
When asked if her memory had started to improve some two years on, Clark responded with: "It's not."
She told Steve Hewlett on RadioTAB: "I just think I'm managing it and the doctors and specialists are managing it very well.
"At the end of the day, everyone gets their own situations, and it is just a matter of managing them.
"Unfortunately, I spent three months back in South Australia doing a lot of rehab and stuff, and they've come to the conclusion that I won't be able to race ride again."
Although Clark was based in Adelaide during much of her riding career, she hails from Tasmania, where she has resided for the majority of the time since her fall on November 9, 2019.
"Because of COVID, I've been back here in Tasmania, so I've been doing a lot of things through Telehealth on the computer," she said.
"When I was able to get back over to South Australia, they did a lot of scans and they found out why I was so sore and everything like that.
"It had nearly been two years by the time I had been back over there (South Australia) and I was unfortunately still in a crippling position with my body, to the point I was feeling very sick every day."
Clark has now gotten used to the fact that she will no longer be able to ride professionally in races, so she is focused on getting things back on track and living a normal life.
"They're hopeful that things will get better for me, but I think it's more that I'll start to really manage it better," Clark said.
"In a decision like going back to professional race riding, after two years they say with a brain injury, you don't really see much more progression.
"It was just two years this month, so they sort of had to make a decision, I guess."
Clark began her apprenticeship in her home state in 2015 and rode 351 winners in her four years of professional riding.
She rode nine black-type winners in that time, including victories aboard Dalasan in the Group 2 Danehill Stakes at Flemington and the Group 3 Spring Stakes at Morphettville during his three-year-old season in 2019.
Read more horse racing news