Racing NSW announce inquiry into Deanne Panya fall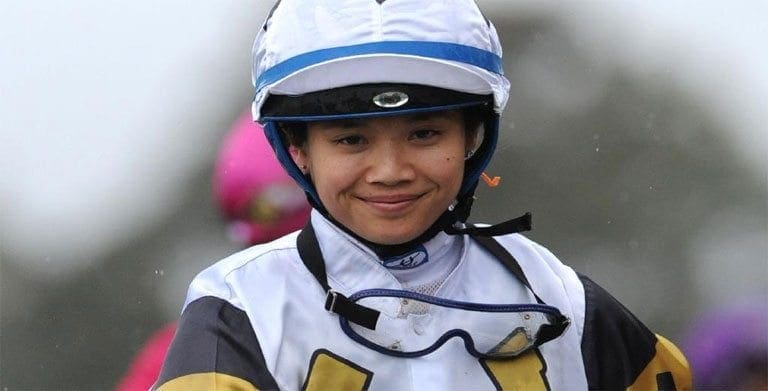 AN inquiry into the reason for apprentice jockey Deanne Panya's fall in the Widden Stakes has been launched by Racing NSW Stewards after an irregularity in a drug sample.
A Racing NSW press release revealed tests from the Australian Racing Forensic Laboratory on a sample taken from Panya on January 2, just 24 days before her fall, was found to contain a substance banned by AR81B., which encompasses everything from methamphetamine's to diuretics.
Panya was riding the Gary Portelli-trained Sebring Express when she fell in the group 3 race at Rosehill Gardens. Her foot appeared to get dislodged from the inside iron at the 250m mark, before cutting in front of One More Honey, which had Jay Ford on board. She then fell into the front legs of Sebring Express and suffered serious injuries including several fractures and a bad gash.
Despite the serious nature of her injuries the talented young hoop has declared she will return to professional riding.
"I hit the ground pretty hard and it could have been a lot worse, like a bad head injury or back injury," Panya said.
Officials announced the inquiry would be held on Thursday, February 9, at the Offices of Racing NSW, in Sydney from 2.30pm on Thursday.