Premier victory for Yiu's Jolly Banner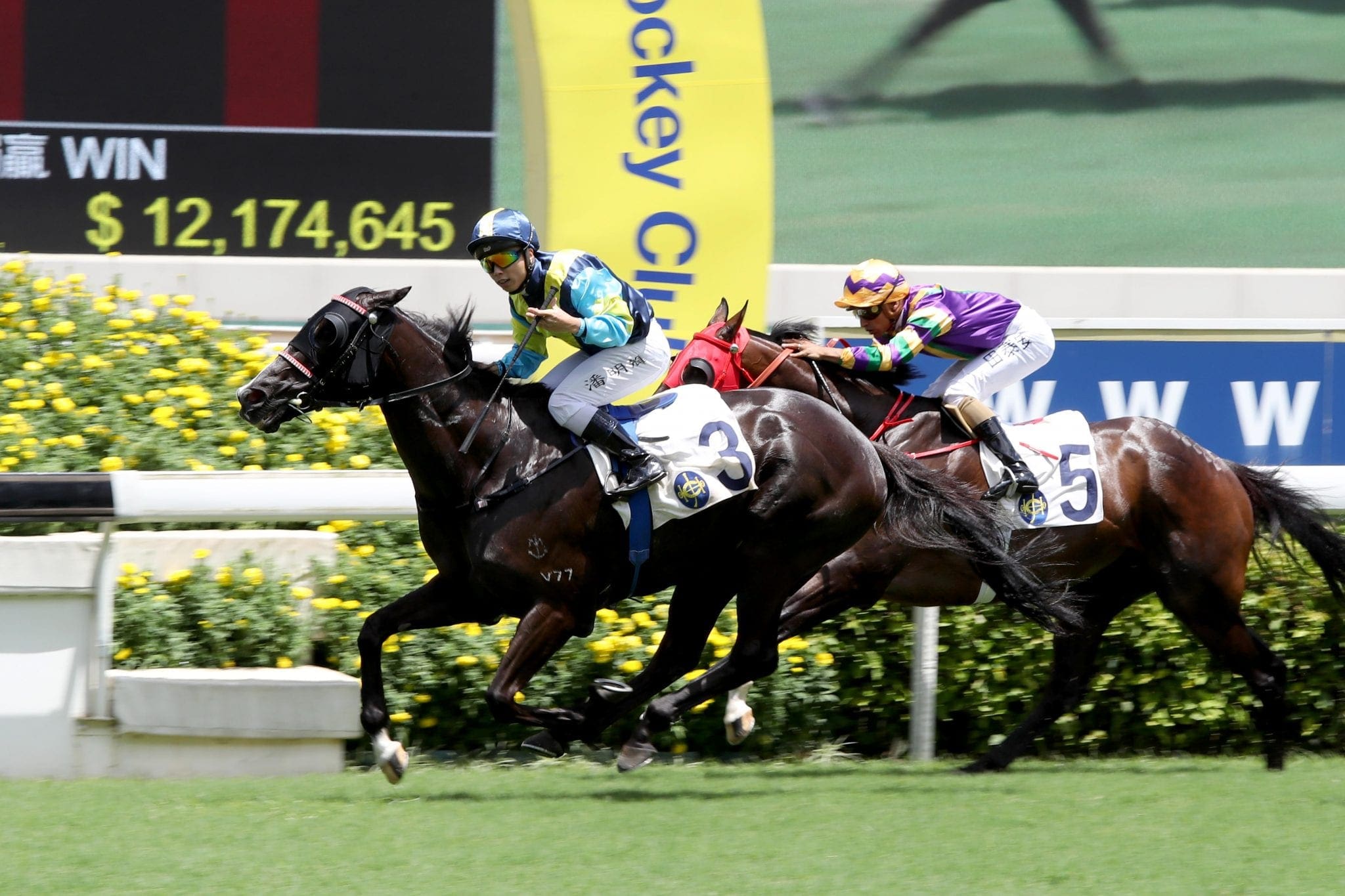 Jolly Banner (114lb) showed plenty of vim for a veteran as he battled past younger rivals to win the Group 3 Premier Cup Handicap (1400m) at Sha Tin on Sunday, 21 June. "Amazing – he's an amazing horse," trainer Ricky Yiu said after the eight-year-old maintained his record of winning at least one race in each of the six seasons he has raced.
And, fittingly, the faithful stalwart edged his handler closer to a first premiership title, with Yiu bagging a double to take his score to 61 wins; extending to a five-win lead over Tony Cruz. "It's encouraging! That win's very important," Yiu said, with a hopeful smile.
"Jolly Banner has won a Group 3 at 1000 metres but this is his best trip. With the light weight he can fly – he's a different horse with a light weight. "We've always spaced his runs; we run him every two months – seven or eight weeks – so he came here in perfect condition. Health-wise there's nothing wrong with him and that's why he's maintained his performance at eight years old."
Matthew Poon drove Jolly Banner to his first success since that previous Group 3 win, the Bauhinia Sprint Trophy Handicap (1000m), at odds of +8900 back in January 2019. Poon was in the plate that day too.
"This is one of the best and most memorable horses to me," Poon said after the Lonhro gelding's resolution saw him emerge deep in the run between runner-up Perfect Match (113lb) and third-placed Fat Turtle (118lb).
"It was a small field and he was drawn one so I didn't have much choice, I sat behind Perfect Match; the hope was that before the bend we could peel out and see the daylight but it didn't work out that way," Poon said.
"Luckily, Frankie Lor's horse (Fat Turtle) came out a little bit and I got the room; the horse was fit and brave enough to take the gap and he ran through to the wire." Jolly Banner claimed his eighth career success by three quarters of a length. Yiu was delighted for part-owner Kenny Cheng.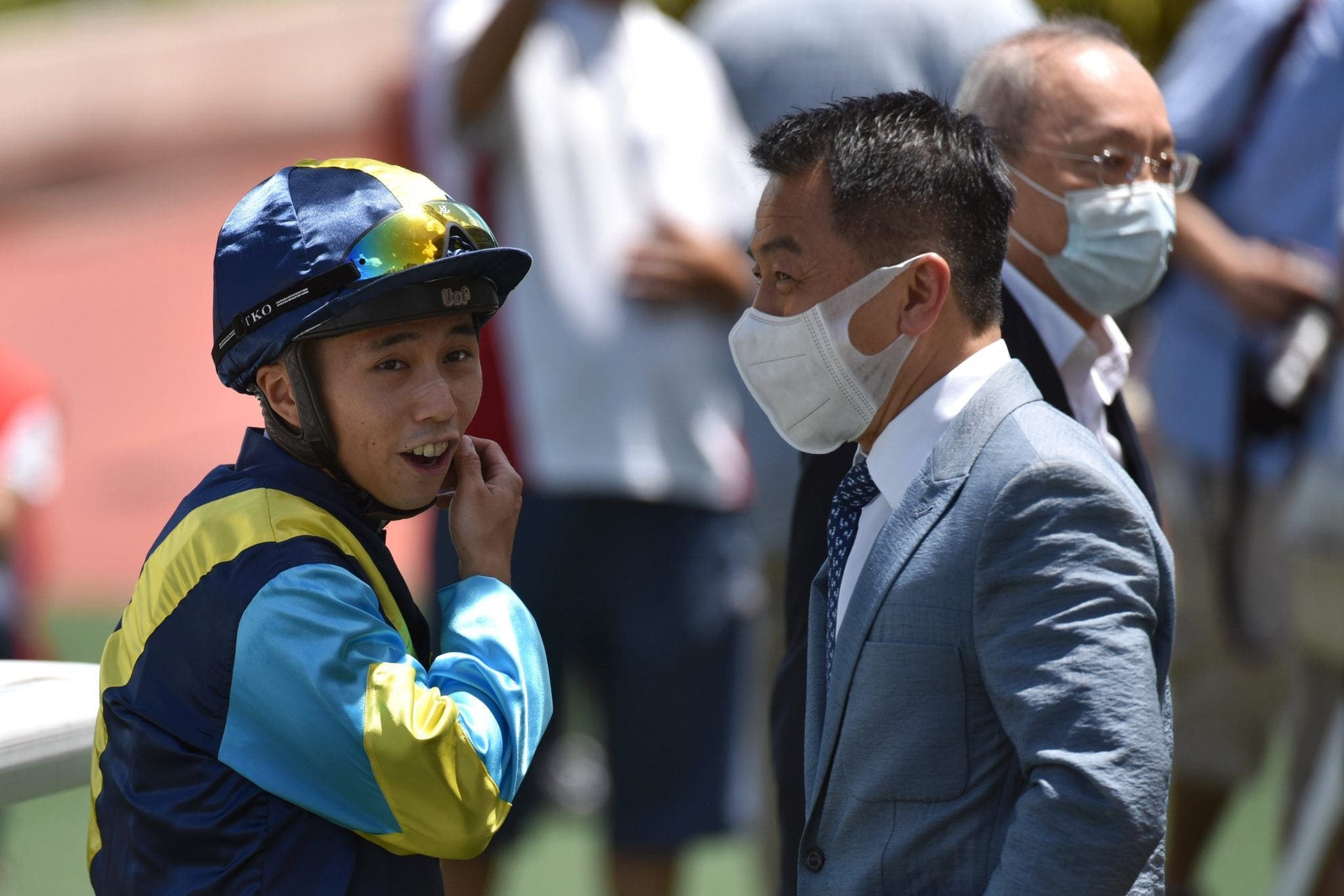 "It's great to get another Group 3 trophy with the owner; I bought the horse as a yearling and his dam is a half-sister to Makybe Diva," the handler said. "It's a very good family and he cost a little bit, AU$300,000 as a yearling; the owner is my best friend, I've known him for 40 years and I rang him and said, 'Come on, Kenny, buy this one, buy him. "He only needed a 68-rating to come to Hong Kong and he won first-up; now he's rated 104."
Yiu is in no hurry to retire Jolly Banner either.
"If his health is good at the start of the season, we'll keep him going to the end of the year – give him another six months," he said.
Poon added: "Ricky has kept the horse fit and healthy, even at eight years old he's still giving his best."
Yiu took the finale, the Class 3 Aquamarine Handicap (1200m), with the Joao Moreira-ridden Good Luck Friend.
More horse racing news